Below Deck and its four spinoffs air on Bravo.
Cast members have been fired from the shows for various reasons.
Luke Jones was fired from Below Deck Med for inappropriate behavior.
Every season of Below Deck and its spinoffs is a wild ride, especially when crew members lose their jobs. Fans have witnessed some unforgettable firings happen over the years on Below Deck, Below Deck Med, Below Deck Sailing Yacht, Below Deck Down Under, and Below Deck Adventure. It was an iconic moment when Hannah Ferrier lost her job on Below Deck Med for sneaking Valium. And we'll never forget when Luke Jones was fired from Below Deck Down Under for inappropriate behavior.
There's never a dull moment with the Below Deck crew. HollywoodLife has rounded up all the biggest firings that have ever happened on the Below Deck franchise below.
Adam Lukasiewicz
Adam Lukasiewicz is the latest Below Deck star to be fired. He lost his job as Deckhand on the August 28 episode of Below Deck Down Under because of his inexperience. He accidentally released the anchor while the ship was still moving at full speed. Captain Jason Chambers fired Adam and told him, "I don't think you have the experience for super yachts and that anchor being dropped underway is kind of where I draw the line. We're gonna let you go and we're gonna bring in a lead deckhand. I just need someone with a lot more experience." Adam apologized for his mistake and shared an emotional goodbye with the other crew members.
Laura Bileskalne
Laura Bileskalne was fired from Below Deck Down Under because of how she reacted to the incident with Luke. On the August 7 episode, she defended Luke after he nearly sexually assaulted Margot Sisson. Laura had also gone into Adam Kodra's bed and tried massaging him without his consent. All of this resulted in Captain Jason firing Laura from her job as 2nd Stewardess.
Luke Jones
Luke Jones' firing from Below Deck Down Under made headlines in August 2023. He was cut from the show after he climbed into stewardess Margot Sisson's bed naked without her consent, which forced production to have to intervene. Captain Jason told Luke that "boundaries were crossed" and he fired him from The Northern Sun effective immediately.
Alissa Humber
Alissa Humber was fired from Below Deck season 10 in February 2023 for "insubordination." Captain Sandy let Alissa go as second stew after several incidents of drama. Alissa left the boat saying that she thought her firing was "so funny."
Camille Lamb
Camille Lamb was also fired from Below Deck season 10 for causing too much trouble. Most of the crew members complained that Camille wasn't doing her job well so Captain Sandy fired her. Camille clashed with some of the crew and cried saying goodbye to deckhand Ben Willoughby before she left.
Kyle Dickard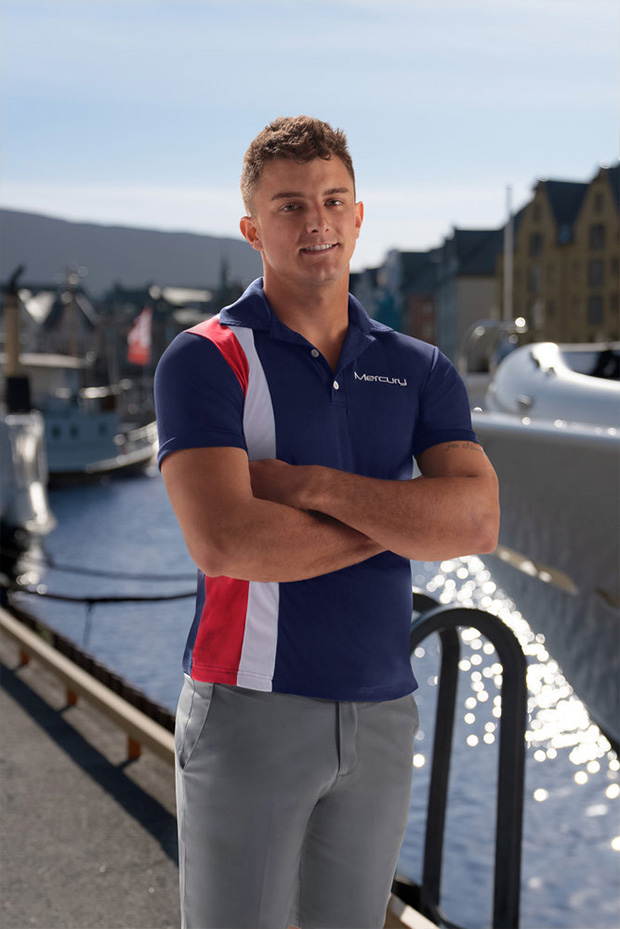 Kyle Dickard was fired from Below Deck Adventure season 1 for fighting with Nathan Morley. Kyle, the ship's deckhand, was warned about his behavior but he couldn't help himself. He was allowed to resign so the incident didn't go on his record.
Lexi Wilson
Lexi Wilson got the boot from season 6 of Below Deck Med. She got into too many fights with her crew members so Captain Sandy felt that her time as stewardess was up.
Raygan Tyler
Raygan Tyler was the bosun on season 7 of Below Deck Med. She got fired by Captain Sandy for her lack of experience. Raygan only lasted five episodes on the show.
Ryan McKeown
Ryan McKeown didn't do a great job as chef on season 1 of Below Deck Down Under. He was rude to the other crew members and was unwilling to change the food he was making. He flashed his butt at the cameras and Captain Jason after his firing.
Tom Pearson
Tom Pearson was the deckhand on season 3 of Below Deck Sailing Yacht. He put everyone in danger when he neglected his job when the ship's anchor dragged. His frequent gossiping and napping didn't help his case, either, and he was fired by Captain Glenn Shephard.
Hannah Ferrier
Hannah Ferrier was the Chief Stew on the first five seasons of Below Deck Med. She got fired after Malia White reported her for sneaking Valium and a vape pen on the ship. Hannah claimed the Valium was for her anxiety, but Captain Sandy still fired her.
Peter Hunziker
Deckhand Peter Hunziker got fired from Below Deck Med after season 5 started airing for racist social media posts. "Peter Hunziker of Below Deck Mediterranean has been terminated for his racist post," Bravo said in a statement in the summer of 2020. "Bravo and 51 Minds are editing the show to minimize his appearance for subsequent episodes." Peter apologized for his racist posts five weeks after his firing.
Mila Kolomeitseva
Chef Mila Kolomeitseva couldn't keep her job on season 4 of Below Deck Med. She made too many mistakes in the kitchen and Captain Sandy fired her. Mila cried to the cameras over her departure.
Leon Walker
Leon Walker was the first Below Deck star to ever be fired. The chef accidentally started a fire on season 3 and blamed it on Kate Chastain. However, Captain Lee figured out the truth and let Leon go.