From TV Icons to NBA All-Stars; from musical legends and superheroes on-and-off screen, fans around the globe mourned the loss of many, many great entertainers and pop culture icons in 2020. The year started off with the tragic and untimely death of Kobe Bryant and his basketball prodigy daughter Gianna, 13, who both perished in a helicopter accident. As the year went on, more stars were surprisingly taken from us too soon, like 'Glee' star Naya Rivera, who drowned while boating with her young son and 'Black Panther' star Chadwick Boseman who passed after a four year secret battle with colon cancer.
While others lived longer lives, their deaths still broke the hearts of so many. TV icon Regis Philbin passed away from natural causes at the age of 88; Iconic country/folk singer-songwriter John Prine died at age 73 on April 10 after battling the coronavirus; and Alex Trebek, the beloved "Jeopardy!" host with all the answers for five decades, has died at 80 years old after battling stage 4 pancreatic cancer.
Scroll down to see HollywoodLife's tribute to the celebrities who died in 2020.
Kobe Bryant
The year started with the tragic death of L.A. Lakers legend Kobe Bryant (born August 23, 1978), who died in a helicopter crash on Jan. 26 at just 41-years-old. Even more heartbreaking was the fact that his basketball prodigy daughter Gianna, 13, perished along with her dad in the crash. Kobe was in the prime of his life, embracing his second chapter following his retirement from the Lakers in 2016, after bringing Los Angeles five NBA championships. He had already won an Oscar for his Best Animated Short Dear Basketball, and wanted to embrace his new career as a storyteller.
Chadwick Boseman
The passing of acclaimed actor Chadwick Boseman (born November 29, 1976) is another death that was met with shock and grief worldwide. As Kobe's basketball skills made him a hero all over the globe, Chadwick's portrayal of Marvel Cinematic Universe's first Black superhero King T'Challa/Black Panther brought admiration and appreciation from audiences around the world. Chadwick also gave moving onscreen portrayals of real life Black trailblazing heroes, including Major League Baseball's Jackie Robinson and first Black Supreme Court Justice Thrugood Marshall. Chadwick's career was cut far too short by colon cancer, which he secretly battled since 2016. He passed away on Aug. 28, 2020 at the age of 43, but his remarkable talent will live on forever in his brief but brilliant film catalog.
Naya Rivera
Another talent taken from us way too soon was former Glee star Naya Rivera. The 33-year-old triple threat actress/singer/dancer, born January 12, 1987, took her four-year-old son Josey out for a boating trip on Southern California's Lake Piru on July 8. They went for a swim, but Naya drowned while saving her son's life, as their pontoon boat got away from them. Ventura County Sheriff Bill Ayub told reporters that, "The idea perhaps being that the boat started drifting, it was unanchored, and that she mustered enough energy to get her son back onto the boat, but not enough to save herself." Her body was recovered from the lake on July 13.
Bert Belasco
Bert Belasco, best known for his role in the television series "Let's Stay Together," died Sunday November 8th at 38. His body was found in a hotel room in Richmond, VA. His cause of death still remains unclear, though his father believed he died of an aneurysm. Bert, born in 1982, was quarantining ahead of filming his next movie at the time of his death, according to TMZ.
Sean Connery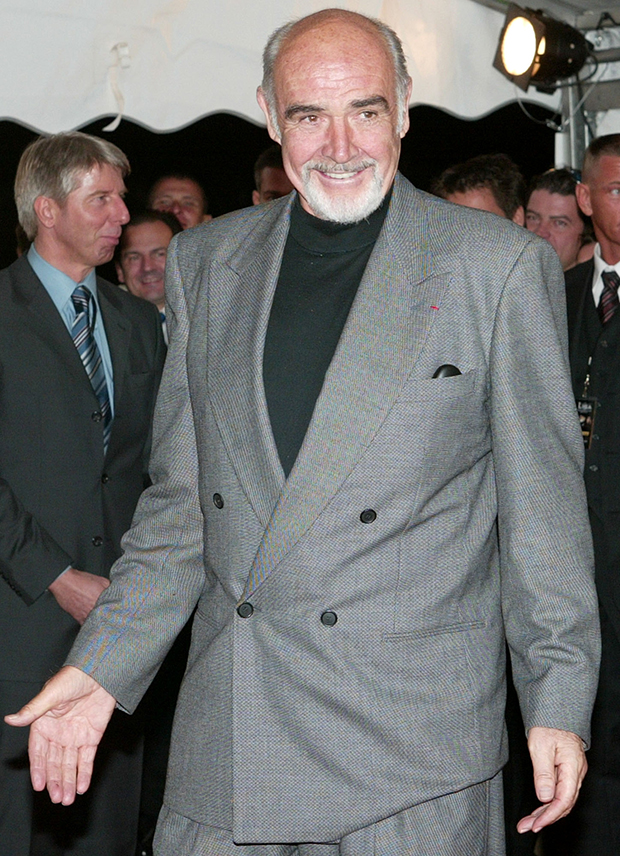 The acclaimed Scottish actor, best known for his portrayal of James Bond, passed away at the age of 90 on October 31. Sir Sean Connery, born on August 25, 1930, died peacefully in his sleep in the Bahamas after a long, lustrous career. He won an Oscar in 1988 for his role in The Untouchables and his other films include The Hunt for Red October, Highlander, and Indiana Jones and the Last Crusade and The Rock.
Eddie Van Halen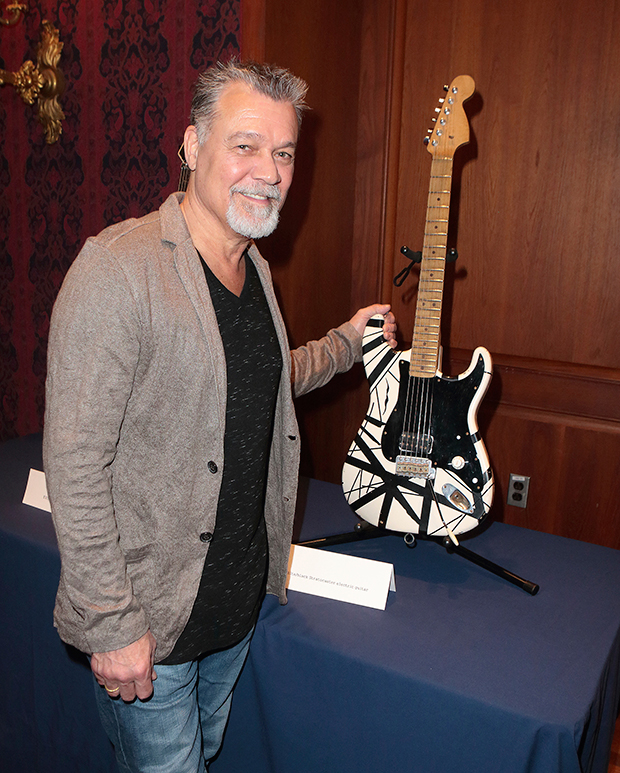 One of the greatest guitarists of all time, Van Halen founder Eddie Van Halen, sadly passed away after battling throat cancer for 20 years at the age of 65 on October 6. His wife, Janie, was by his side, as were his son, Wolfgang Van Halen, 28 (whom he shared with his first wife, actress Valerie Bertinelli) and his brother (and Van Halen drummer) Alex Van Halen. Born January 26, 1955, he was a music legend and toured the globe with Van Halen for decades, delighting audiences with his incredible talent. After his passing, Valerie spoke about her grief and having the chance to hold his hand during his 'last moments' on Earth. " I will see you in our next life my love," she posted on Instagram.
Helen Reddy
Australian-born singer Helen Reddy died in Los Angeles on Tuesday September 30. She was 78 years old. Born October 25, 1941, her music became legendary, including her hit "I Am Woman" which became a feminist anthem in the 1970's. Her other hits included "Delta Dawn," "Angie Baby," "Leave Me Alone (Ruby Red Dress)" and "Ain't No Way to Treat a Lady."
Ruth Bader Ginsburg
Justice Ruth Bader Ginsburg has sadly passed away after a battle with cancer on Sept. 18. Born March 15, 1933 in Brooklyn, she was appointed to the Supreme Court in 1993 by President Bill Clinton, and was well known for her tenacity, power, and staunch defense of women's rights. Ginsburg shared what would be one of her last public remarks with her granddaughter, Clara Spera, "days" before passing away, according to NPR. "My most fervent wish is that I will not be replaced until a new president is installed," the Justice told her granddaughter. Before sitting on the bench, as a lawyer, she was a fierce advocate of women's rights, and became the director of the Women's Rights Project of the American Civil Liberties Union in the 1970s.
Diana Rigg
Actress Dame Diana Rigg, best known for roles Emma Peel in TV series The Avengers and Olenna Tyrell in Game of Thrones, died at the age of 82 on September 10. The English star, born July 20, 1938, died of cancer, after being diagnosed in March 2020. Her other roles included being called Mrs. James Bond; she played Tracy, who married George Lazenby's 007 in the 1969 flick 'On Her Majesty's Secret Service'.
Alex Trebek
Jeopardy! host, Alex Trebek, was 80 years old when he died on Nov. 8, 2020 from pancreatic cancer. Alex revealed his Stage IV cancer diagnosis in March 2019. Throughout his battle with the disease and vicious chemotherapy treatments, he remained positive and vowed to fight to live for his loved ones. In October 2020, he had a surgery, after which he continued to film several episodes of Jeopardy! However, it eventually became too much, and he filmed his last episode on Oct. 29. Alex was born on July 22, 1940, and was best known for hosting the hit ABC game show for 37 seasons (from 1984 until 2020). He won the Daytime Emmy Award for Outstanding Game Show Host seven times throughout his illustrious career.
Olivia de Havilland
British-American actress, Olivia de Hallivand, who was born on July 1, 1916, was 104 years old when she passed away on July 26, 2020. She was best known for her incredible acting career, which spanned more than 50 years. She's perhaps best know for her role in the 1939 classic, Gone With The Wind, but she also starred in The Heiress, To Each His Own, The Swarm, Santa Fe Trail, and My Cousin Rachel.
Regis Philbin
Regis Philbin died at the age of 88 on July 24, just one month before his 89th birthday, of natural causes. The legendary TV icon, who was born August 25, 1931, racked up a slew of hosting gigs through the years, but he was best known for Live! with Regis and Kathie Lee — later Live! With Regis and Kelly alongside Kelly Ripa — the morning news show he co-chaired for 23 years.
GA. Congressman John Lewis
Born February 21, 1940, John Lewis was a revered American statesman and civil rights leader, who served in the United States House of Representatives for Georgia's 5th congressional district. He died at the age of 80 after a six-month battle with cancer on July 17. His life was spent in service to giving a voice to those discriminated against and worked alongside Dr. Martin Luther King and Rosa Parks during the civil rights movement. Famously, John survived a brutal beating by police during the landmark 1965 march in Selma, Alabama.
Kelly Preston
John Travolta's wife Kelly Preston lost her two year battle with breast cancer at the age of 57 on June 12. Born October 13, 1962 in Hawaii, Kelly was best known for her work in the movies, like Mischief, Twins, Jerry Maguire and For Love of the Game. She had kept her fight with cancer private from the public, so her death at such a young age came as a terrible shock to her fans. Kelly married John on Sept. 12, 1991, and the couple had three children together: the late Jett, who passed at just 16 in 2009 after a seizure, their daughter Ella, now 20, and son Benjamin, 9.
Dawn Wells
Dawn Wells, the brunette beauty who portrayed Mary Ann Summers on Gilligan's Island, passed away on Dec. 30, 2020, from causes related to COVID-19. She was 82. Considered the wholesome "Girl Next Door" to Tina Louise's Ginger Grant on the beloved CBS sitcom, Dawn spoke with Smashing Interviews about how she was happy to stretch her range once Gilligan's ended. "Mary Ann was a good girl. She was polite. She was a hard worker. She would be your best friend. She cooked. She cleaned. She did all of those things, and she was a really good role model. But the first thing you want to do is break that character and go do something else."
After Gilligan's Island ended in 1967, Dawn appeared on a handful of series, like Growing Paints, The Bold and the Beautiful, and Roseanne. She was also involved in humanitarian work with the Denver Foundation, and the Idaho Film and Television Institute.
Benjamin Keough
Lisa Marie Presley's son, Benjamin Keough, died by suicide at 27-years-old on July 12. He was found dead in the Los Angeles suburb of Calabasas on with a gunshot wound to the "upper torso," according to a police report. Benjamin, who was born October 21, 1992 and bore an uncanny resemblance to grandfather Elvis Presley, left behind his mother and musical sister, Riley Keough, to mourn him.
Carl Reiner
With a career that spanned 7 decades, Carl Reiner was a beloved entertainer of the big and little screen. Born March 20, 1922 in the Bronx, Carl was best known for his roles in big Hollywood projects, such as The Jerk, Oh, God, and the Ocean's Eleven franchise with Brad Pitt and George Clooney. Over his career, he won 11 Emmys, a Grammy, and was awarded the Mark Twain Prize for American Humor. He died at the age of 98 in Beverly Hills.
Nick Cordero
Born September 17, 1978 in Canada, Nick Cordero was a celebrated Broadway star who appear in major productions on the Great White Way, like Rock of Ages, Waitress, and A Bronx Tale. Sadly, at the start of the 2020 COVID pandemic, Nick contracted the virus. He was first diagnosed in March and shortly after, admitted to the hospital. He months in intensive care; he was put on a ventilator, dialysis, and eventually, had to have his right leg amputated due to a blood clot. Sadly, after 95 days in the hospital, on July 5, he died at Cedars-Sinai Medical Center in Los Angeles at age 41. He left behind a wife, Amanda, and toddler son, Elvis.
Larry Kramer
An American playwright, Larry Kramer was born June 25, 1935 and went on to be one of the most important screenwriter and playwrights of his generation. He was best know for his work as LGBT activist, founding the AIDS Coalition to Unleash Power in 1984, and helping to raise much needed awareness of HIV and AIDS-related diseases. His most notable works include The Normal Heart and An Army Of Lovers Must Not Died. He died himself at the age or 84 in New York of pneumonia on May 27.
Gregory Tyree Boyce
Gregory Tyree Boyce, who was best know for playing Tyler Crowley in Twilight alongside Kristen Stewart and Robert Pattinson, was found dead alongside his girlfriend Natalie Adepoju in Las Vegas on May 13. Born December 5, 1989, Gregory was a rising star gone too soon at age 30. The medical examiner confirmed on June 2 that the pair died from the effects of fentanyl and cocaine intoxication.
Fred Willard
A comedy legend, Fred Willard, born September 18, 1933, was likely best known for his roles in the Rob Reiner mockumentary film This Is Spinal Tap; the Christopher Guest mockumentaries Waiting for Guffman, Best in Show, A Mighty Wind, and For Your Consideration; the Anchorman films; and play Phil Dunphy's father in the hit ABC show, Modern Family. He sadly died at age 83 on May 15.
Jerry Stiller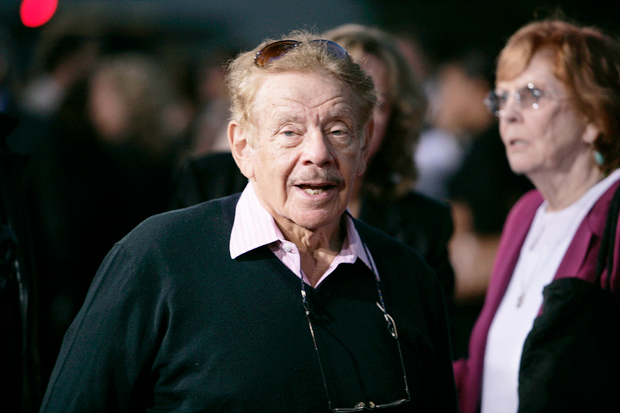 A born and raise New Yorker and father to Ben Stiller, Jerry Stiller (June 8, 1927 – May 11, 2020) was a beloved American comedy. He perhaps best known by fan for his role on the hit comedy Seinfeld, where he played Jason Alexander's character George Costanza's father Frank. He also starred in films like Heavyweights, Hot Pursuit, and Zoolander, with his son Ben. He died at the age of 92 of natural causes, one month before his birthday.
Little Richard
For seven decades, Little Richard, born Richard Wayne Penniman on December 5, 1932, delighted audiences with his rock music. As pioneer in the music industry, he's know as one of the Founding Fathers of Rock for his songs like "Tutti Frutti," and "Good Golly Miss Molly." Little Richard sadly red at 87 after a battle with bone cancer on May 9.
Brian Dennehy
Hollywood lost one of its brightest stars when legendary actor, Brian Dennehy, passed away on April 15. The star, whose credits included everything from stage to TV to film, passed away from natural causes at his home in Connecticut, according to reports from TMZ. Born on July 9, 1938, he was best known by young fans as playing Chris Farley's father in Tommy Boy.
John Prine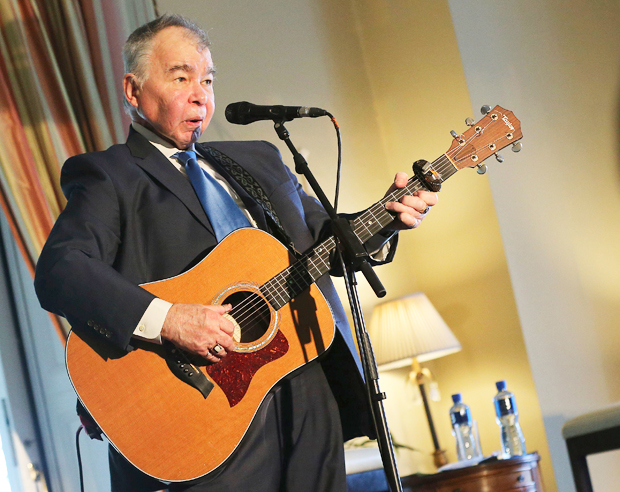 John Prine was an American country folk singer-songwriter. Born October 10, 1946 , he would live a life filled with music, winning two Grammys and being herald as one of the most legendary voices in country, folk, and bluegrass music. He sadly passed at age 73 after developing COVID symptoms on April 7.
John Callahan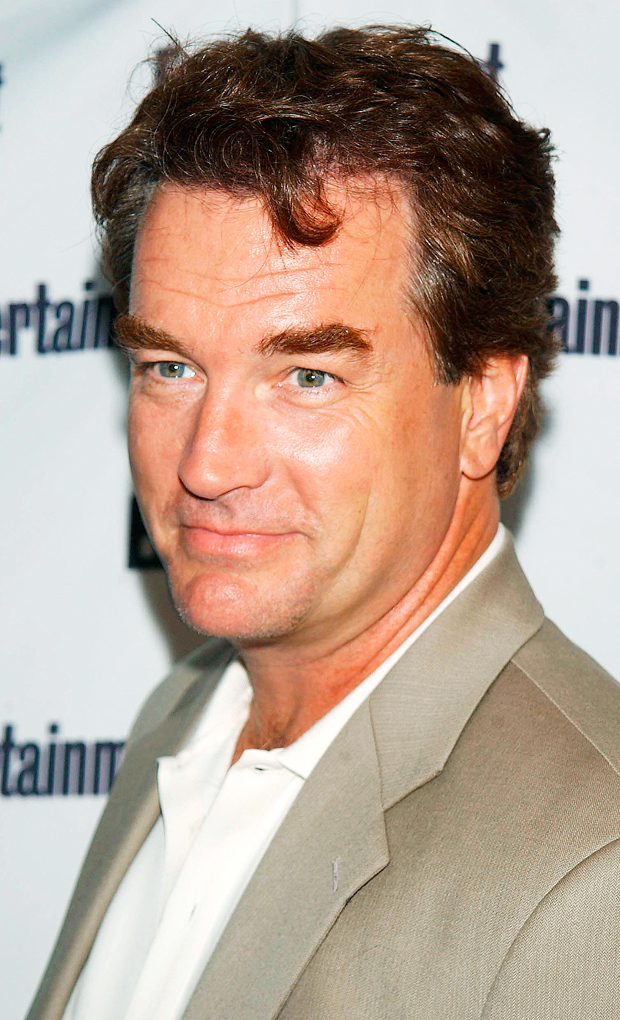 All My Children icon John Callahan shockingly passed away on March 28 after suffering a major stroke. John, born December 23, 1953 in Brooklyn, played dashing magazine publisher Edmund Grey on the ABC soap from 1992 to 2005 and was an instant fan favorite. Edmund had a series of romantic affairs on the soap, including with Maria Santos, played by Eva LaRue — whom he would marry and have a daughter with in real life. Following his death, co-star Susan Lucci wrote, "I am so grateful I got to work with him — I will always remember that ever-present twinkle in his eye."
Kenny Rogers
Country superstar Kenny Rogers sadly passed away on March 20 of natural causes. He was 81 years old. Kenny's family confirmed his death in a statement, sharing that he passed away in hospice care while surrounded by loved ones. With a career that spanned more than six decades, Kenny inspired generations with memorable songs like "The Gambler," "Lady," and "Islands In The Stream," his iconic duet with dear friend Dolly Parton. The three-time Grammy Award winner, born August 21, 1938 in Houston, was also a member of the Country Music Hall of Fame.
James Lipton
Legendary Inside The Actor's Studio host James Lipton died on March 2 at the age of 93 following a battle with bladder cancer. Born September 19, 1926 in Detroit, James served as the dean of the Actors Studio Drama School in NYC, wherein he created a course called "Inside The Actor's Studio." The sessions, during which students could ask well-known actors and filmmakers questions, were taped and broadcast on Bravo — over 240 episodes. His incredible interviews soon made him famous, even becoming a regular Will Ferrell character on SNL.
Jason Davis
Voice actor Jason Davis was just 35 when he died of an accidental Fentanyl overdose on February 16. Born October 14, 1984 in Salt Lake City, Jason was best known for voicing Michael "Mikey" Blumberg on the Disney cartoon Recess from 1997 to 2003. Along with appearing in shows like Millionaire Matchmaker, Jessabelle, and Roseanne, Jason was reportedly working on a series called Two Jasons at the time of his death, per our sister site Variety.
Orson Bean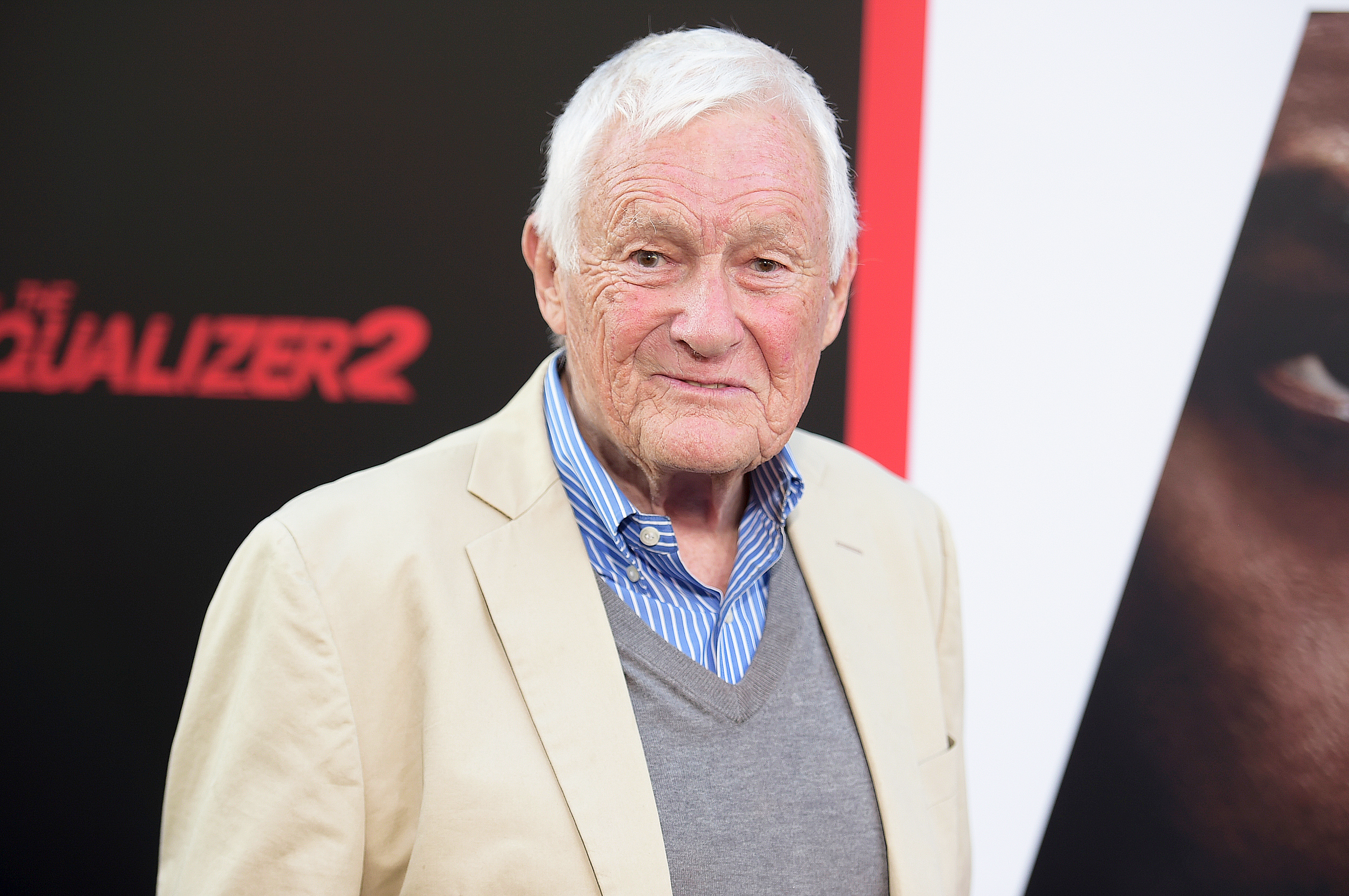 Desperate Housewives star Orson Bean sadly passed away on February 7 after being struck by two cars in LA on February 7. The 91-year-old actor was "clipped" by an oncoming vehicle and fell; he was tragically killed when a second car didn't see him and fatally struck. Orson, born July 22, 1928 in Venice Beach, began his acting career in the 1950s, gaining new fame as Roy Bender on Desperate Housewives. He was also a favorite game show guest in the 1960s through 1980s, particularly on To Tell The Truth.
Click to Subscribe to Get Our Free HollywoodLife Daily Newsletter

to get the hottest celeb news.