Chris Brown's son Aeko is quarantined in Germany, and the "Forever" singer is missing his mini-me more than ever! The seven-month-old is on the other side of the world with his mom Ammika Harris, 27, and Chris is keeping in touch via video chat. A source close to the father-of-two said he wants nothing more than to be reunited with the tot. "Chris knows he has a lifetime of memories to create with his son and he knows that no matter what, this travel ban will be temporary," they said, referencing the COVID-19 restrictions that prevent U.S. citizens from traveling to countries like Germany. "Aeko is so young and Chris does everything in his power to have as much FaceTime with him as possible. He's constantly checking in on his son and plans to either visit Germany or have Aeko come back to the States and visit when it's safe to be able to."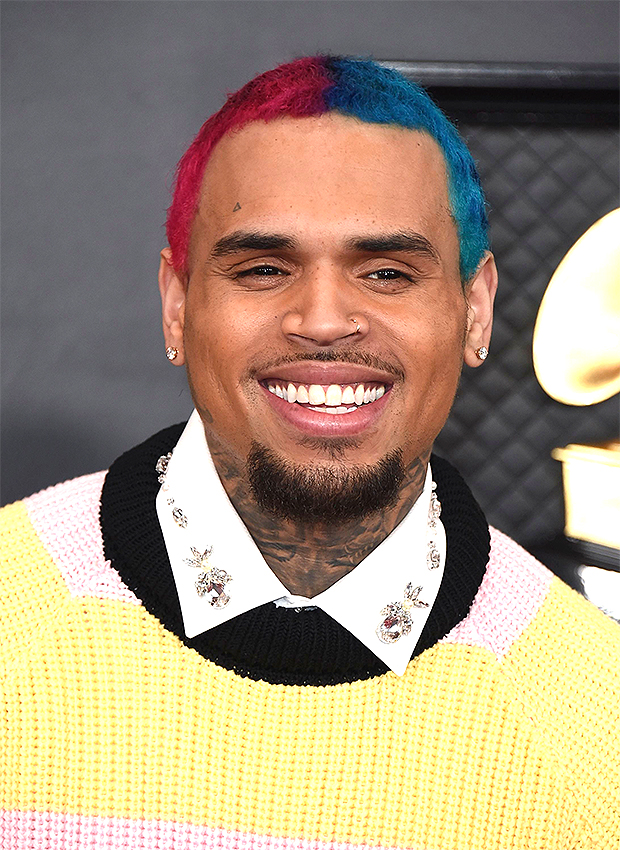 The insider told HL that while Chris will do everything in his power to reunite with the youngster, he won't be taking any risks amid the coronavirus pandemic. "Chris isn't willing to take any risks when it comes to the safety of his son or Ammika. He absolutely misses holding his son, but his priority is what is in the best interest of his child and that's safety. Once they're allowed to see each other, and Chris and Ammika are confident it's safe to travel, they will discuss making plans on reuniting again." A second source also told us that Chris was confident his son was in good hands.
"Chris wants nothing more than to see Aeko in real life on a consistent basis and when it is safe, it will happen. It is always being monitored, he knows Aeko is in good hands and the future is bright. Chris will be in Aeko's life constantly and is eager to form everlasting memories and since it needs to be virtually right now, he is going to do what he has to do," they told HL. "The distance, if any positive is to come from it is showing Chris that he will be more involved and even a better father in the future. Aeko has a great life ahead of him if Chris has anything to say about it."
Back in June, we reported that Chris was
inspired by his pal Drake
, after he reunited with
his mini-me
Adonis
for Father's Day. "Chris was actually happy and inspired to see Drake hanging out with Adonis. Though they have different situations entirely, Chris likes to see his friend happy because seeing that gave him just some general hope that he will be able to see Aeko [in person] soon himself," a source told
HL
.