If you purchase an independently reviewed product or service through a link on our website, we may receive an affiliate commission. Learn more about our policies and reviews.
Picture this: you and your BFF are backstage at the Cheat Codes' new album release show — and you haven't paid a single penny for the whole experience. Sounds like a dream? Well, it's about to come true! Cheat Codes is offering fans a once-in-a-lifetime opportunity to celebrate the release of their new album "One Night in Nashville." All you need to win this all-inclusive trip is access to TikTok and a streaming service of your choice.
Entering the Contest: What You Need to Know
The multi-platinum trio will give one fan a free round-trip ticket to LA, a VIP pass to their live show on February 3rd at the Fonda Theatre, a hotel room for the weekend, and an exclusive afterparty where fans can watch the band perform and even get the chance to meet them! But that's not all — the winner also gets to pick one friend to accompany them on the trip, all expenses paid. So if you and your BFF have been looking for a weekend getaway, this is your chance.
To participate in the contest, simply create a TikTok video using this sound and pre-save One Night in Nashville on your favorite streaming platform. The deadline for entries is January 30, 11:59 pm EST, so don't wait too long to submit your entry!
Click Here to Pre-Save One Night in Nashville and Win a Free Trip to LA!
If you want your contest video to stand out, we're here to help! Check out these three simple tools to elevate the production value of your TikTok video and boost your chances of winning the contest!
If you're looking to take your videography skills up a notch, this kit is definitely one to consider! It includes a fisheye lens, a wide-angle lens, and a macro lens — perfect for creating wide-angle shots and close-ups to capture every detail of your masterpiece.
The lenses are compatible with most smartphones and have soft rubber clips to avoid scratching your phone. There's no need to install one lens on another either; each can be used separately to achieve the desired effect.
Create stunning backdrops for your TikTok videos using 16 different colors from this sunset lamp. With a rotating lamp head and customizable halo, this is a great product to achieve the desired atmosphere in any space. Get the halo lamp everyone on TikTok is raving about for less than $20 and start creating cool videos from your bedroom!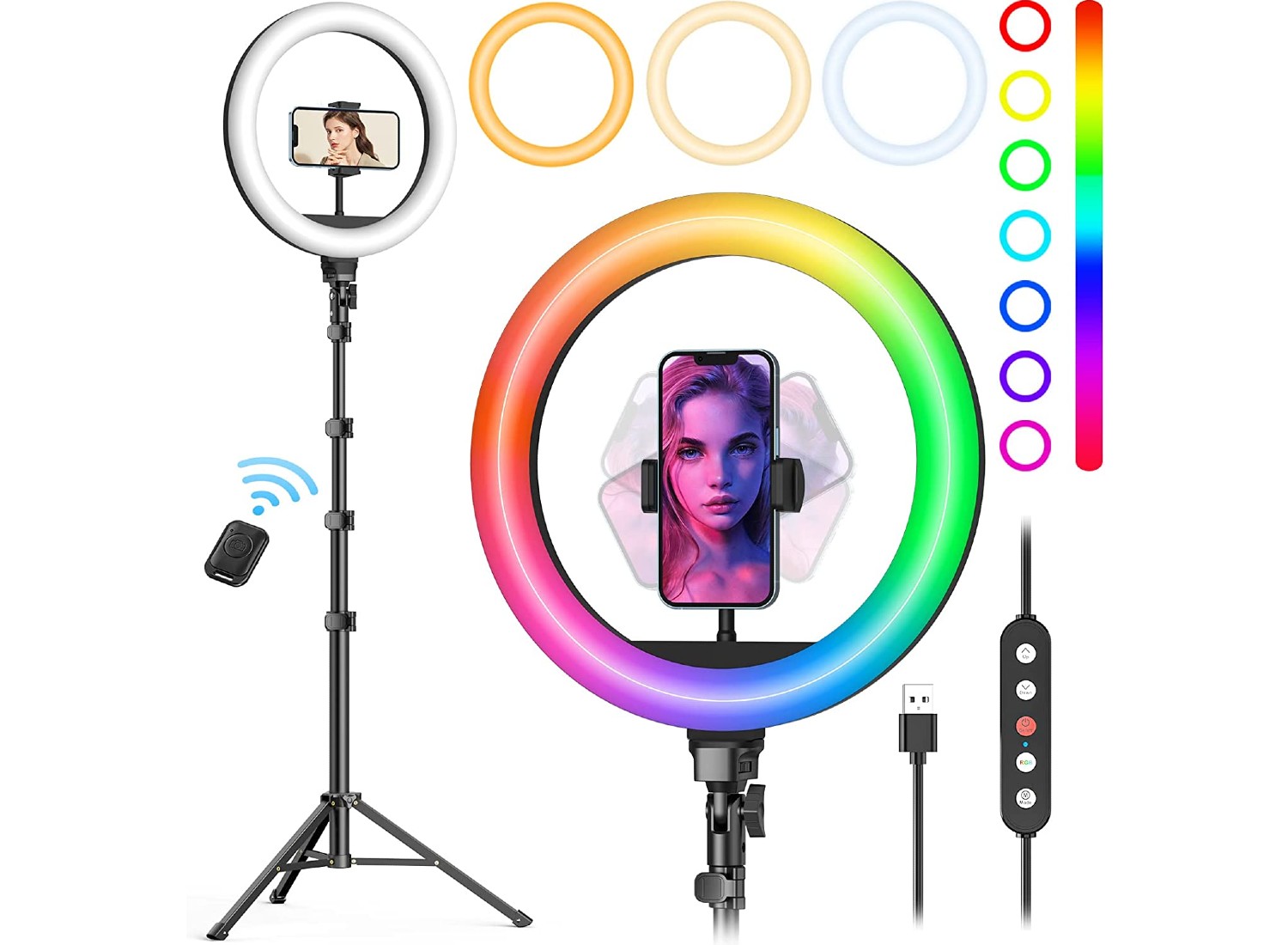 This ring light is a great choice for anyone looking to take their videos to the next level. What makes this light stand out is its versatility. It has 3 conventional lighting modes and 35 RGB color modes. You can seamlessly switch between all 38 modes with the press of a button. It also comes with an adjustable tripod and a Bluetooth camera remote control which allows you to start or stop video recording from a distance!
Enter the Contest to Win a Free Trip to LA
Don't miss this incredible chance to win an all-expenses paid trip to The Cheat Code's album launch in Los Angeles! Entering the contest is easy — all you need to do is pre-save One Night in Nashville on one of your streaming services (Spotify or Apple Music) and then create your own unique video on TikTok using the song 'Something's Coming' before January 30, 11:59 pm EST.
This is going to be an unforgettable experience that no fan of The Cheat Codes would want to miss. Good luck, everyone!