If you purchase an independently reviewed product or service through a link on our website, we may receive an affiliate commission. Learn more about our policies and reviews.
Skincare is more than just serums and creams. It's also about finding the right gadgets to help you target problem areas, provide deep cleansing, and promote skin health. But with so many skincare gadgets out there, it's hard to know which are the best.
Keeping up with the latest trends in skincare can be overwhelming. However, it doesn't have to be! There are tons of amazing gadgets out there that can help you keep your skin looking flawless without breaking the bank. That's why we've put together a list of five of the top-rated skincare gadgets on Amazon that you probably haven't heard of before. From sculpting and microneedling tools to LED face masks, each of these items has something special to offer. So, whether you're looking to treat a specific skincare issue or just want to pamper yourself with some of the best skincare tools, you've come to the right place.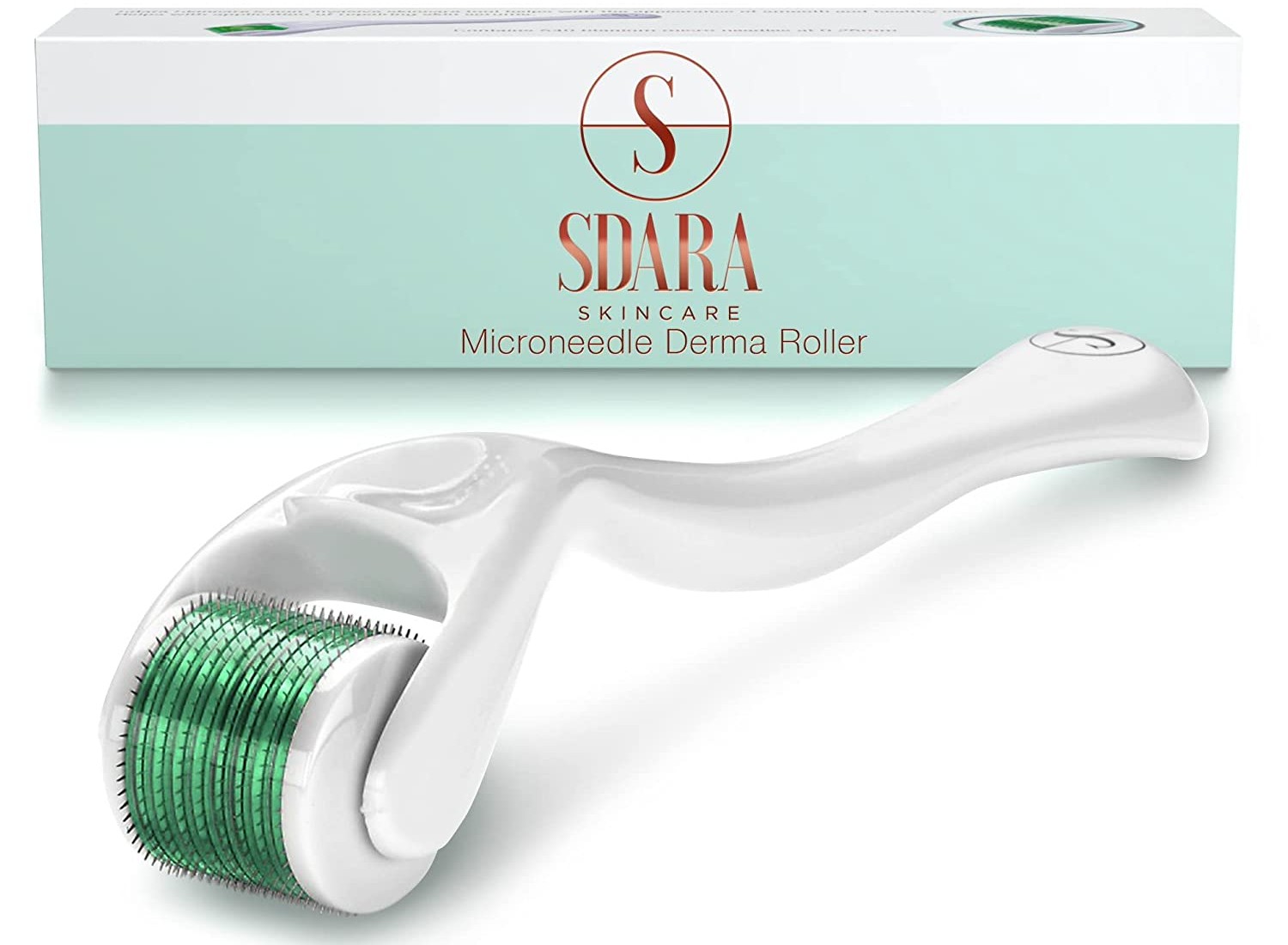 When it comes to self-care, derma rollers are an affordable tool for achieving a youthful, radiant glow. This titanium microneedling tool is perfect for treating your skin to a spa day at home. Its design encourages facial rejuvenation.
The use of microneedling treatments has become increasingly popular in the beauty world, and they can be expensive, costing thousands of dollars in professional sessions. However, this product gives you great results right at home at only $11. It's the perfect addition to any skincare routine at an unbeatable price!
This moisturizing facial steamer is the perfect at-home spa experience that allows you to experience beautiful, healthy-looking skin with just a few simple steps. This system gives you a three-step approach to open pores, deep cleanse, and moisturize your skin.
Create your own personal spa in your own home for under $35 — hurry and buy this revolutionary facial steamer while it's almost 30% off! See our other top picks in our Best Facial Steamers list.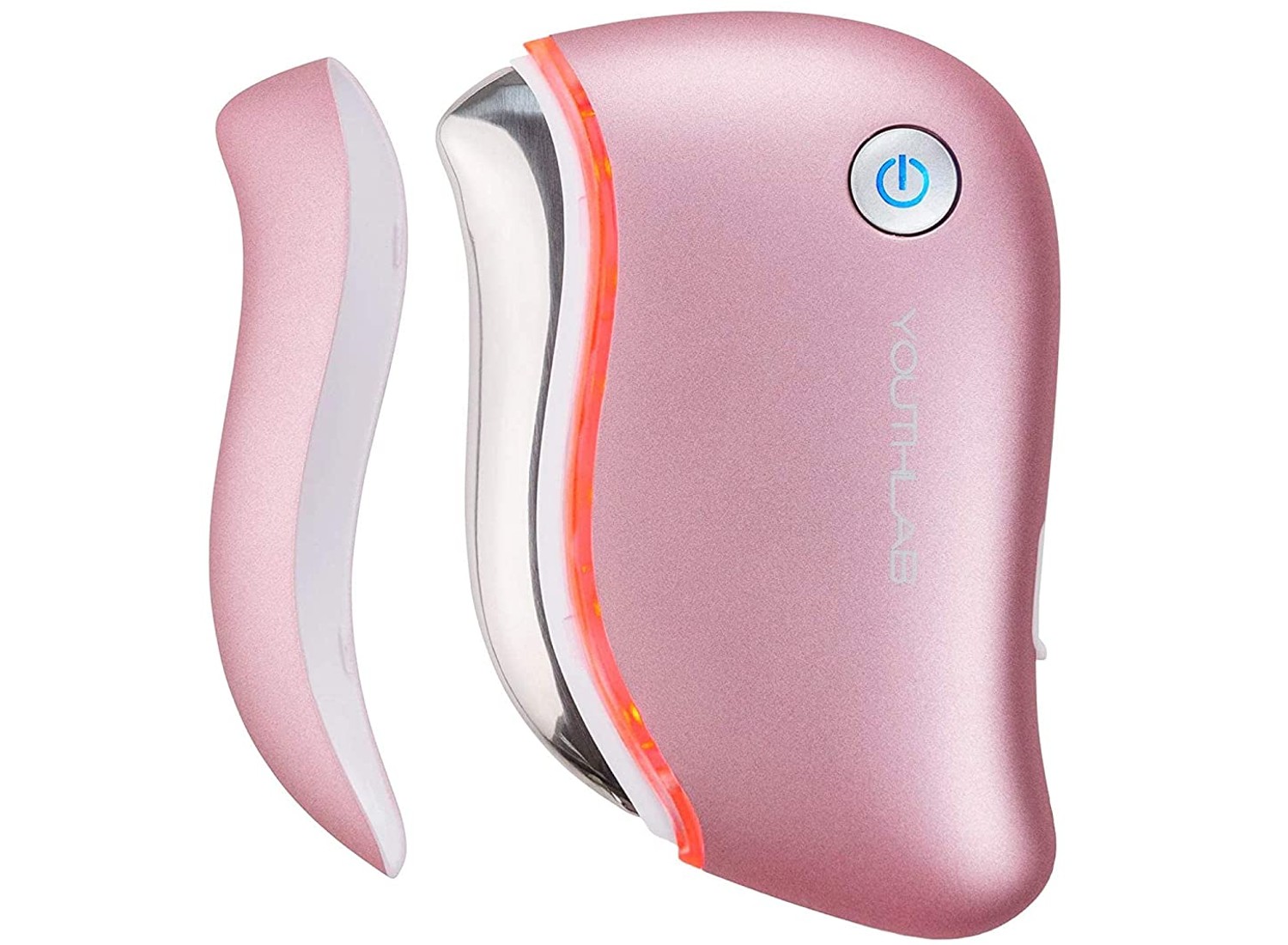 If you're new to the world of face sculpting tools, you're seriously missing out. The YouthLab ProSculpt gua sha combines ancient Chinese anti-aging massage techniques with modern skincare methods for restoring the youthful glow of the skin.
The ProSculpt features four different massage modes, allowing you to customize your skincare routine to best fit your needs. Heat and vibration can stimulate blood circulation and relax tense muscles, while red light helps de-puff skin and improve elasticity. Get your ProSculpt today for 16% off.
We've been seeing skin therapy wands everywhere on TikTok these days, and there's a reason why people are rallying behind this innovative skincare tool. ​​It's great for targeting tough areas with precision and is highly effective at naturally toning and tightening your skin. If you're looking to invest in one, NuDerma is offering a portable skin therapy wand for over 30% off.
With four neon-powered applicators — mushroom wand, spot wand, comb wand, and tongue wand — this complete skincare system can amplify cell turnover to reverse the aging process. It's certainly something worth considering if you're looking for a way to refresh your complexion.
LED face masks are quickly becoming a must-have item for skin care. Designed to provide a safe and effective way to treat a variety of skin issues, these masks feature LED bulbs that offer both blue and red light therapy, which works together to promote healthy skin rejuvenation.
This LED face mask is safe for all skin types and is made of 150 non-heat-producing LED bulbs that have no side effects. It's currently on sale for a limited time — get yours today and save 21% on your purchase.