If you purchase an independently reviewed product or service through a link on our website, we may receive an affiliate commission. Learn more about our policies and reviews.
Happy (almost) Valentine's Day! As we all know, this holiday is not just for romantic partners, it's to celebrate love in all its forms. And that includes your best friend! So are you scratching your head at what to get your bestie at the last minute? Have no fear, we'll be introducing 8 amazing makeup deals that are just perfect for your BFF.
From eyeshadows and liquid liners to lip balms and blush, there's something here she's sure to love. Keep reading to find out more about these amazing finds, and you'll have the perfect last-minute Valentine's Day present in no time!
Kaja Cheeky Stamp Heart Applicator Blush: $24.00
Get your bestie Kaja's cheeky stamp blendable blush. This adorable heart-shaped applicator blush with 7 sheer-to-buildable shades delivers a perfect rosy finish suitable for any skin tone. Great for that cheeky friend!
Physicians Formula Heart Blush: $10.98 (was $12.99)
The Physicians Formula happy booster blush creates a healthy-looking glow. It comes packaged with heart-shaped patterns and a boost of natural plant extracts that mimic the effect of endorphins for an added happy feeling. Made without irritants or harsh additives, it's sure to put a smile on your bestie's face.
Winky Lux Cheeky Rose Flower Blush: $20.00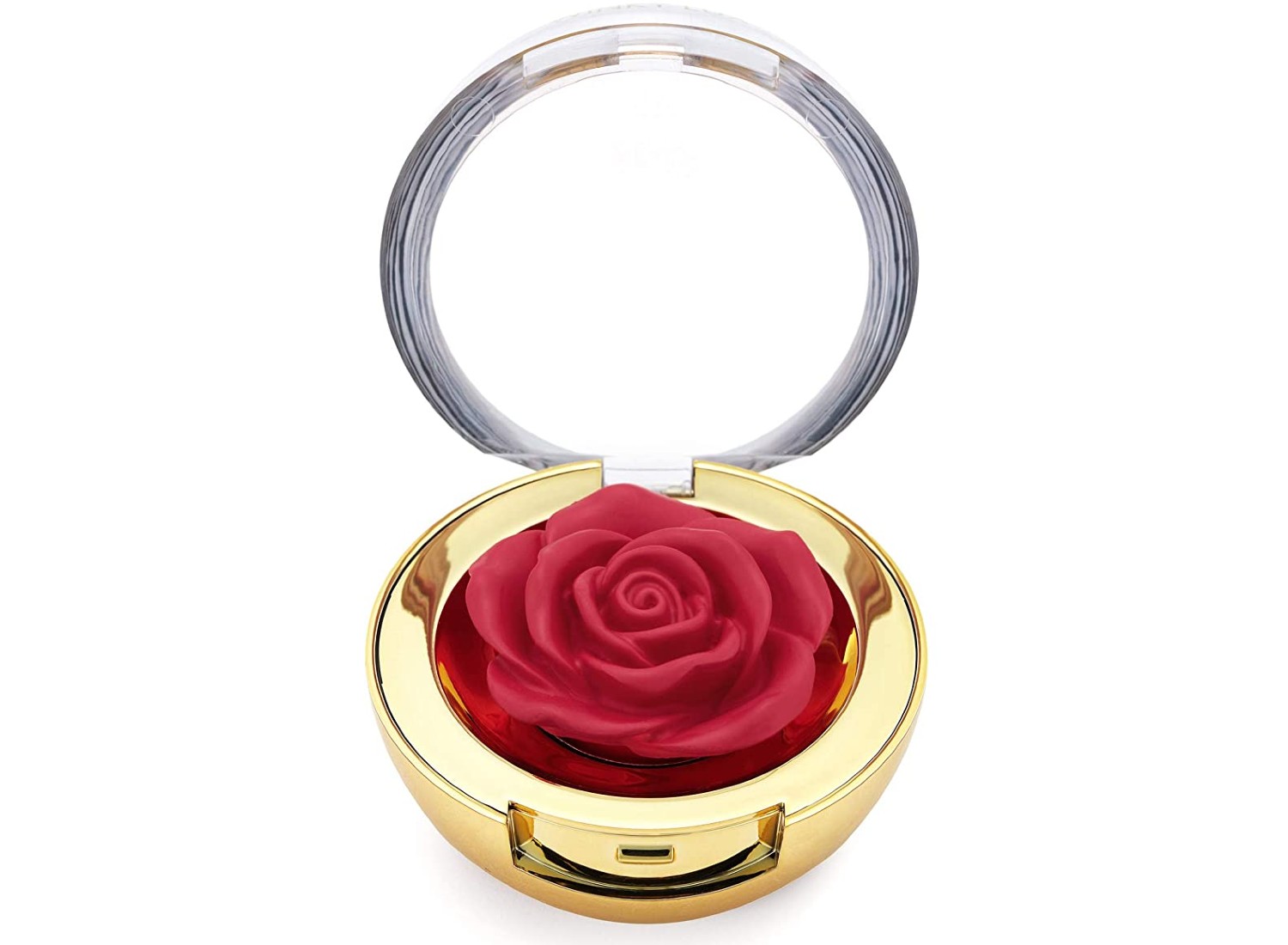 Get perfect flushed cheeks with Winky Lux's cheeky rose blush — a creamy blush infused with carnauba and Vitamin E for smooth, blendable results, all with a variety of pinks and reds to choose from. The packaging alone is gorgeous as the blush comes in the shape of a rose.
Winky Lux Chrysanthemum Flower Balm: $16.00
Enhance your BFF's makeup routine with Winky Lux's flower balm, a vegan, tinted lip balm that glides on clear and creates a unique, personalized shade of pink based on individual pH levels. It makes for a glamorous and very unique gift!
e.l.f. Hydrating Vitamin E Core Lip Shine: $7.00
Have a friend who's always asking for lip balm? The e.l.f. hydrating core lip shine offers a sheer tint of color, soft shine, and moisturizing Vitamin E—all vegan and cruelty-free. Your bestie is sure never to want another lip balm again.
e.l.f. Gel Formula Liquid Metallic Eyeshadow: $6.00
This liquid metallic eyeshadow offers a high-shine, quick-drying, multi-dimensional finish, perfect for day and night looks. It can be gifted separately or paired up with a complementing eyeshadow palette to help complete her look.
Nyx Professional Vivid Brights Liquid Liner: $8.44 (was $9.00)
Does your bestie love to experiment with eyeliner designs? Then get her NYX vivid brights liquid liner, great for creating eye-opening, colorful looks with a smear-resistant, precise eyeliner that won't skip or tug on delicate skin.
Matte & Glitter Eyeshadow Makeup Palette: $7.88
This 10-color eyeshadow palette is a beautiful blend of matte and glitter shades perfect for all occasions. It's made with a long-lasting formula that is easy to apply and remove, making it an ideal choice for those on the go. And of course, its compact size makes it portable as well. This gift is sure to impress!
Click to Subscribe to Get Our Free HollywoodLife Daily Newsletter

to get the hottest celeb news.