Welcome to Instagram, Julia Roberts! The megastar and actress is 50 years old, but she looked youthful and fresh-faced, with minimal makeup, in her first Insta post. She's an ambassadress for Lancôme, which has some of the best skincare products out there, and she shared some of her favorite products and anti-aging tips! Read her skincare secrets right here!
1. Always remove makeup at night. "Bi-Facil eye-makeup remover was my first-ever Lancôme purchase. I walked up to the makeup counter at Richards department store back in the '80s, took a deep swallow, and bought it." This is a cult-favorite, classic product that is still a best-seller today. It's important to remove your makeup at night so skin can rest and repair. Plus, your night serums or creams can penetrate better.
2. Hydration, hydration, hydration! "All the products truly work. Before I get on an airplane, which I am doing today, I pile up on the skin-care products. You couldn't hug me because I would just slip right away from you." Find a routine that works for you and your skin type. A good place to start is with a hydrating cleanser, a serum, and a moisturizer. Even oily or acne-prone skin needs moisture, so that your oil glands don't go into overdrive. Julia likes the Advanced Génifique Youth Activating Serum.
3. Pay attention to your hands. Hands show signs of aging, sometimes before your face! "Absolue Hand is another favorite — it's like butter. My hands get very dry from washing a lot of dishes, and that hand cream is so hydrating and restorative."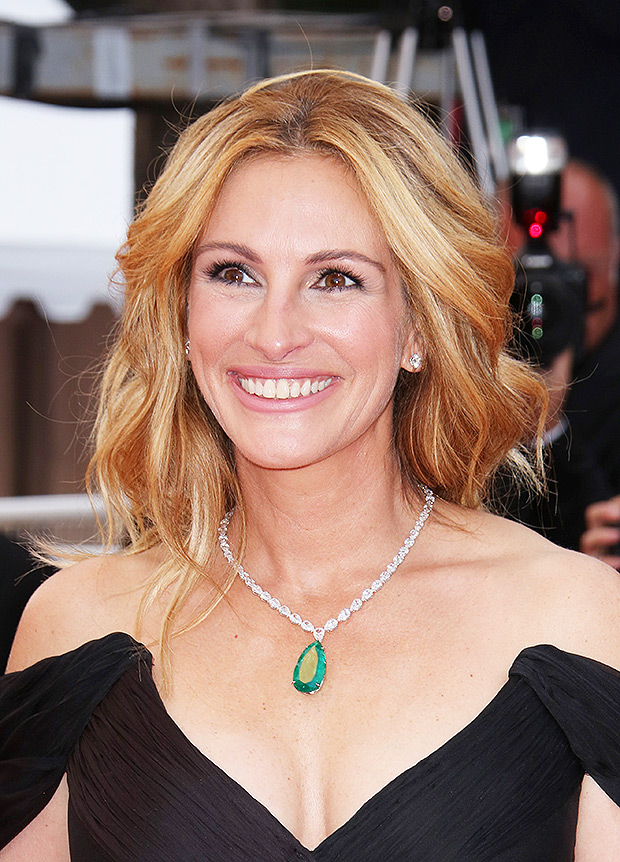 4. Find your signature scent — if you smell good, you'll feel good. "[One of my favorite products] would have to be La Vie Est Belle. We got such a beautiful result from everyone's incredible efforts, and I couldn't be happier because fragrance is so important to me. I could never promote a perfume I didn't love. When someone is wearing a scent I don't like, I might have to reevaluate the relationship altogether!"