Phaedra Parks, 44, and Shemar Moore, 47 — Lovers or just friends? Well, the fact that the internet went crazy after she posted a flirtatious photo [as seen below] of the two is "crazy" to him. He told E! News' Daily Pop that he's currently "single," and that they've only met one time in 2016! Shemar admitted that his first and last encounter with Phaedra was in December of last year, when they both appeared on Watch What Happens Live with Andy Cohen. So, despite the fact that she posted a flirty photo to Instagram last week, where she seemed to refer to Shemar as "bae," it's safe to say that the two stars are not dating.
"This thing, it's crazy to me, I just woke up, like last week and everybody's like, 'Phaedra, Phaedra, Phaedra,'" he recalled. "And look, I met Phaedra doing a nighttime talk show with Andy Cohen and Andy Cohen does this thing late at night and he likes to get you to drink. And so you're loose and you have fun on his show."
Shemar and Phaedra ended up getting pretty cozy on the late night show [watch above] — where he playfully kissed her cheek and down her neck — which he further explained. "So I walked in and I saw Phaedra and I know who Phaedra … I've heard of Phaedra and she was looking like … and so she looked at me and I kinda had this sense of like, 'Oh, she thinks I'm the guy from The Young and the Restless or She thinks I'm a certain Shemar.' And I said, 'Well, I'm gonna introduce you to a different kind of Shemar,'" he detailed. "So I just decided to have a good time and she was such a good sport and we played and we flirted and we got our little kissy face on. And then that went viral and that's the first and the last time that I've ever seen or met Phaedra."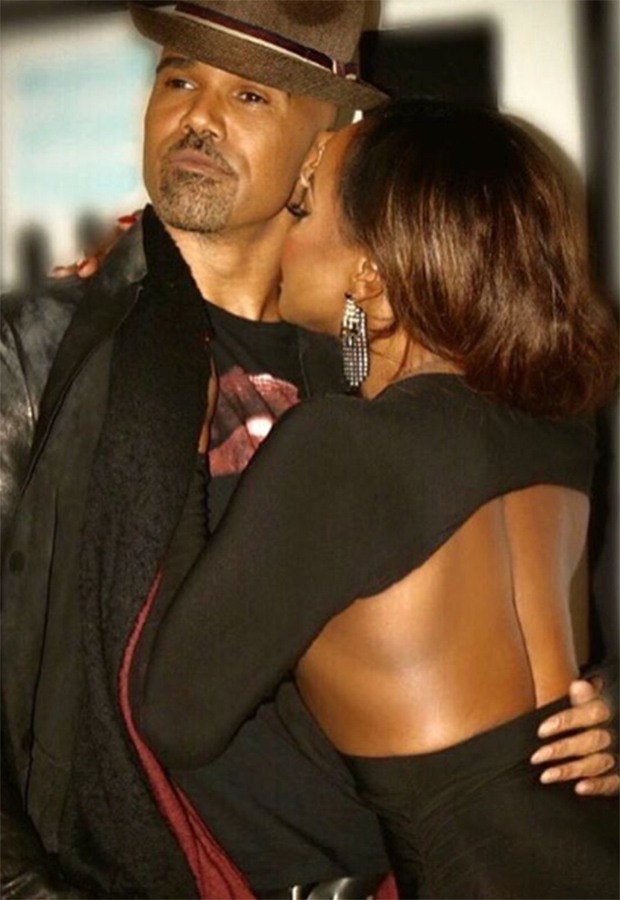 Despite Shemar shutting down romance rumors, fans got riled up this past April, when Phaedra dropped another hint that they were dating. On the Real Housewives of Atlanta reunion she admitted that although she was not dating at the time, Andy Cohen had "hooked" her up with someone, who she chats with from time to time. When Andy inquired if that certain someone was Shemar, and if she would date the actor, Phaedra said, "We'll see."
As you may know, Phaedra is currently single, as she and her ex, Apollo Nida, finalized their long and messy divorce in Nov. 2016. Phaedra originally filed in 2014. The filing came one month after Nida began his eight-year prison sentence, which was issued after his guilty plea to bank fraud for nearly $2 million. Nida eventually became engaged while behind bars. He and Phaedra share two children together — Ayden, 6, and Dylan 3.
HollywoodLifers, what do you ship Shemar and Phaedra?