'Scandal': These Are My Confessions
Olivia was focusing on work because she thought Jake was ignoring her. She was still working on her friend's case and getting her out of jail. For once, Olivia didn't go with her gut instinct, and I'm pretty shocked by it.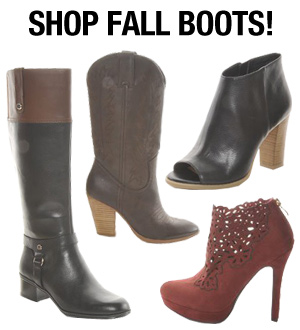 However, the case was getting pretty deadly. Not only was her friend's daughter dead, but she watched that daughter's friend be shot dead in cold blood! What kind of crazy shenanigans could these young girls have gotten in to?
For those who didn't already know, Huck was continuing to stalk his wife's house. Poor Huck.
Fitz was back on the scotch train. He was pouting over Olivia's so-called betrayal and using Jake to get over it. He wanted a confession from Jake about Jerry's murder. Like Cyrus said, Jake was trained well by B613 and wouldn't be giving up any info anytime soon.
Side note: It literally makes NO SENSE why Jake would kill Jerry. NO. SENSE. He would have nothing to gain from it. For someone who loves Olivia as much as he says he does, Fitz should know that Jake would never have done that to Olivia.
Time continued to pass and Olivia still hadn't heard from Jake. Rowan stopped by her apartment though. (That's a first, am I right?) He knew something was up because she drank a whole bottle of cheap wine. Ain't nothin' wrong with that! Knowing Rowan, this visit had a motive.
Meanwhile, Jake was being interrogated by the Pentagon. He took his mind off his incarceration by remembering his time on the island with Olivia. Better times, Jake, better times.
'Scandal': Poor Huck
Drunk Mellie returned, but it wasn't the same Drunk Mellie. Fitz wondered why Mellie didn't just leave Washington D.C. if she wasn't happy. "Because Jerry is here," Mellie said. (Heart. Breaking.)
Olivia met with Kaitlyn's dad and warned him about the suspect in his daughter's murder. However, he was definitely hiding something, and Olivia was pissed.
Mellie's drinking was rubbing off on everyone. David was drinking and drunk dialed Abby. Abby didn't have time to play and blew him off.
Huck wasn't giving up on his family, but Kim was very serious about Huck staying away. She didn't believe his story about B613.
Olivia finally got up the guts to call Fitz. Even Olivia Pope herself couldn't get Jake's location out of Fitz. Fitz was really mad about Olake being a thing. So, Olivia called the next best person in the White House — Abby. Unfortunately, Abby was still being the worst and wouldn't help a fellow gladiator out.
'Scandal': Manipulation Of The First Degree
Fitz finally went to see Jake. At first, everything seemed normal for these two old pals, but Fitz was just messing with him. He wanted Jake to sign a full-fledged confession.
Um, what?
"You have been waiting for this moment the second I got into bed with her," Jake told Fitz.
Yep, pretty much.
Jake tried to stress that Fitz was one of the good guys and that's why Olivia loved them both. (BUT R WE SURE?!) Fitz knew he was right, but didn't let his feelings show.
During this little chat, Fitz missed his daily visit to Jerry's grave. Mellie grilled Lauren about Fitz's whereabouts. Lauren wouldn't divulge where he was, so that caused Mellie's mind to wander.
Once again, Huck went back to Kim's. More than anything, he just wanted to see his son. (Getting all the 7:52 feels right now.) Kim agreed to let him see Javi for the first time in years. When Huck returned to the house, Javi wasn't there. Kim had a doctor waiting instead.
Back to the case of the week, Quinn realized that the reason Kaitlyn's friend was killed must have been because she swallowed something. Quinn cut open the friend's body and found a key. So gross.
After Cyrus told Olivia about Jake, she headed straight to Rowan. She knew he had set Jake up. However, Rowan was saying that Jake killed Harrison and Jerry.
Rowan's master manipulation was in full play, and he managed to make Olivia question everything she thought she knew about Jake. Rowan said Jake blamed Jerry's death on her mom and gave Olivia exactly what she wanted when she wanted it.
The fact that Olivia even considered this view on things is mind-boggling.
'Scandal': Crazy, Crazy Mellie
Mellie confronted Fitz about missing their visit to Jerry's grave. She thought he was sleeping with Olivia again. Mellie was angry and threw out all verbal barbs.
Fitz finally revealed that Jerry was poisoned. That's when everything changed for Mellie.
And we got a glimpse of a new Mellie — Crazy Mellie.
Jerry's death had meaning now, she said. It was almost like he was a soldier.
"He died for us," she said. "He died so we could stay in this White House for four more years."
**Shudders**
Fitz couldn't handle this new side to Mellie. He was D-O-N-E talking to her.
David finally managed to track down Abby. He drunkenly admitted that he killed someone. With those files, he killed Judge Sparks. He was trying to be Olivia Pope and failed.
"Why are we all trying to be Olivia Pope?" David asked?
Because she's Olivia Pope, that's why.
Abby headed straight to Olivia's and screamed that she ruined David. David's problems took a backseat to a devastated Olivia. She told Abby that Jake killed Harrison and Jerry, but she wasn't sure what to believe. Abby confronted Olivia in her time of need.
Mellie finally showered! Hallelujah! Is Crazy Mellie gone already? Probably not.
Fitz went back to see Jake. He rolled up his sleeves and wanted to fight. Every time Jake denied killing Jerry, Fitz punched him. As time went on, Fitz's punches became less about Jerry and more about Olivia. Quite frankly, Jake was completely egging him on.
How far will Fitz go?!
HollywoodLifers, what did you think of tonight's Scandal? Can you believe Rowan framed Jake for both Harrison and Jerry's death? Is Fitz really just angry about Olivia? Will we see a new Mellie? Let us know!
— Avery Thompson
Follow @avery__thompson
More 'Scandal' News: