If you purchase an independently reviewed product or service through a link on our website, we may receive an affiliate commission.
Congratulations: you're the proud new owner of the iPhone 12 Mini. Or, perhaps you're surprising someone with the latest iPhone on the market, and want to make sure that this present will last! Apple's latest gemstone just dropped on Nov. 13, meaning that companies haven't had a lot of time just yet to design iPhone screen protectors to fit the new product's miniature 5.4-inch display screen. Fortunately, there's already a savior against broken glass on your precious new iPhone, and it comes in a pack of four: Yootech's screen protector glass, which is only $13 on Amazon!
Get the iPhone screen protectors for the new iPhone 12 Mini HERE for under $15!
First, we'll get into the basics: would your iPhone actually survive a drop on asphalt or contact with a hammer (we don't know how rough you're getting) with these screen protectors on? Well, Yootech actually does show a photo of a hammer smashing an iPhone, with its screen protector absorbing all the shock! These iPhone screen protectors' extreme sturdiness is due to the fact that they're made of the "same material used to protect military aircrafts, helicopters and space shuttles from Japan," according to Yootech's Amazon page.
And what exactly would that be? Well, the screens are crafted from 0.33-millimeter thick premium tempered glass that was given a surface hardness rating of 9H. So, these aren't flimsy pieces of plastic that'll crack or fog up easily. They're also made using "precise laser cutting technology to offer maximum screen coverage," Yootech's Amazon page also adds.
Of course, there's always the constant fear of bubbles, which are often the biggest culprit of screen protectors that turns many people off. Yootech claims its screen protectors create "zero" bubbles — since this is tempered glass, after all — ensuring only the smoothest experience as you scroll through TikTok or play games.
The next culprit of many iPhone screen protectors is finger grease. Such covers often become an oasis for the residue that our fingers leave behind, but Yootech promises that its screen protectors were manufactured with "oleophobic coating" to prevent pesky fingerprints from lingering (the oleophobic coating acts as an oil repellant).
You're probably thinking, Will this screen protector take away the fun of having a new iPhone? One of the best parts about unboxing a new iPhone is gliding your thumbs across a screen that is in pristine condition, and beholding the screen's new specs (for the iPhone 12 Mini, that would be a super retina XDR display and 2340-by-1080 pixel resolution). But Yootech claims that its iPhone screen protectors offer 99.99 percent "high transparency." You won't have to sacrifice a state-of-the-art Netflix viewing experience for safety.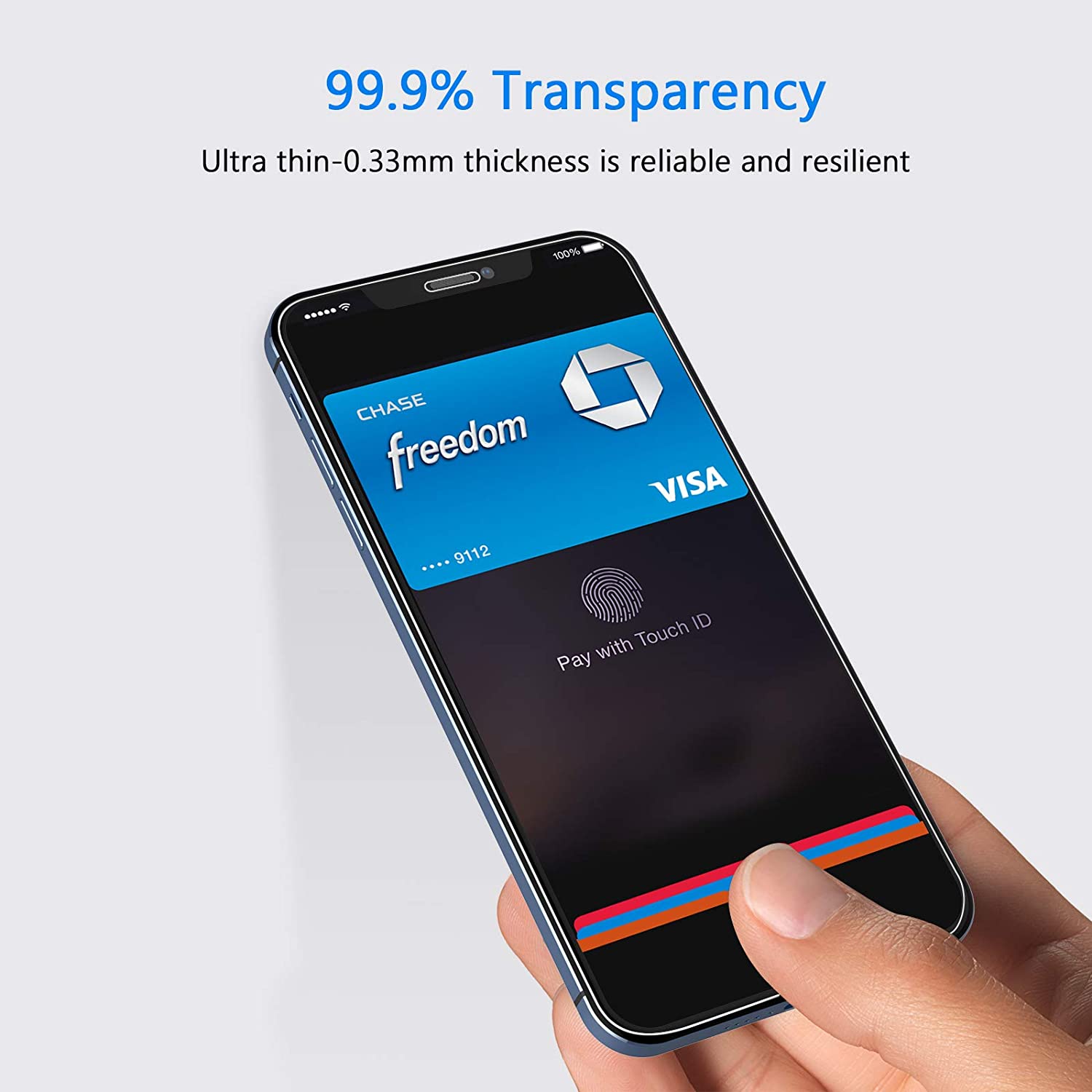 Yootech also assures that its screen protectors are compatible with touchscreen sensitivity, so don't think that this will lag your text sessions or an emergency photo opportunity. It may be thick enough to withstand the hit of a hammer, but not so much that you have to smash the virtual keyboard for the screen to register what you're doing!
One of your remaining questions may be how exactly will these iPhone screen protectors fit on top of your screen — especially if your iPhone is safely strapped into a bulky or unique case. Yootech advertises its screen protectors as being "case-friendly" due to an "open edge design" — all you have to do is lay the screen protector over your phone.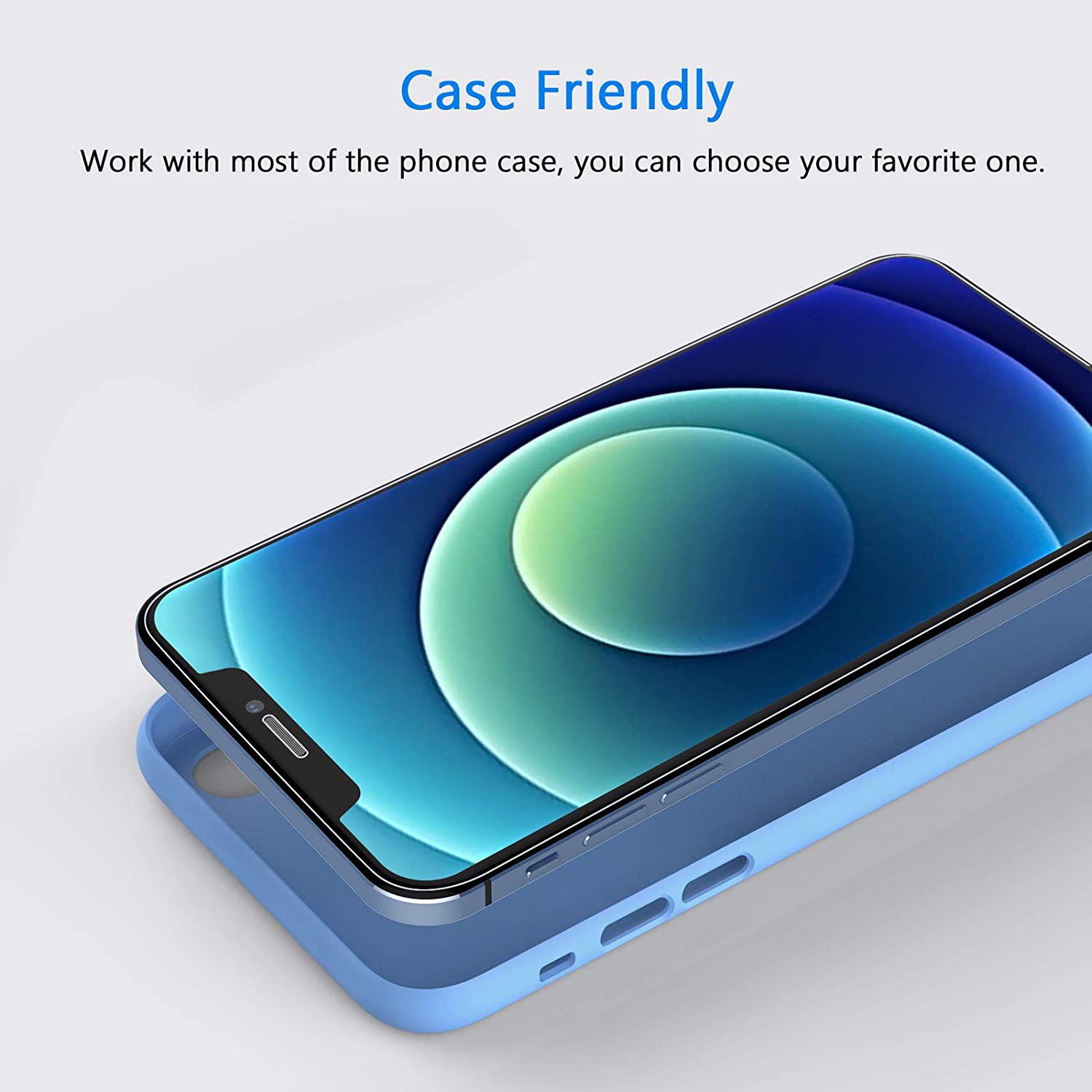 However, the company does make sure to state that phone cases "with hefty raised edges" (like battery cases) will not be compatible with their screen protectors. If you'd like the screen protector to seamlessly blend into your phone case, you can also consider this "crystal clear" phone case designed for the iPhone 12 Mini on Amazon that retails for $17.
Now back to the iPhone screen protectors! Yootech's pack does not come with the four iPhone scree protectors alone; you'll also get both a wet and dry wipe, including a guide sticker and dust-absorber. It's the ultimate starter kit to ensure a scratch-free experience with your new iPhone. All that for less than $20 — really, do yourself and your iPhone a favor by trying on these screen protectors. You don't want bad luck by carrying around smashed glass in your pocket, do you?
And now, we turn to the Amazon reviews! More than 260 customers have left comments that have been, for the most part, overwhelmingly positive (84 percent of the reviews gave five-star ratings). One customer raved at how "durable," "clear," "scratch resistant" and "easy to apply" this iPhone screen protector was, while another customer was happy to report that Yootech's iPhone screen protector fit their iPhone 12 Mini "perfectly."
Another reviewer noted how the screen protector fits their iPhone's screen "from edge to edge," while another customer was happy to find that "each screen protector has its own set of wipes and stickers." A different reviewer admitted that they are usually "terrible" at installing such projects, but found the actual installation process for these screen protectors to be easy thanks to the "super helpful instructions" that were provided.
One of our favorite reviews actually came from a former skeptic! "I'll be honest. I've always hated screen protectors. I hadn't used one in probably 5 years. But this year I decided to try out a tempered glass one since I'd never tried one. I'm pleasantly surprised. It feels very similar to the original glass, seems just as responsive, and it'll make sure my original glass doesn't get scratched," the reviewer wrote. There you have it!
Click to Subscribe to Get Our Free HollywoodLife Daily Newsletter

to get the hottest celeb news.