Firefly Lane is the perfect new show to watch with your best friends. The new Netflix series is bringing to life Kristin Hannah's New York Times best-selling novel. Firefly Lane is the epic story of two inseparable best friends and their enduring, complicated bond that spans four tumultuous decades.
The show is one of Netflix's most highly-anticipated series of 2021. If you're a fan of Virgin River or Sweet Magnolias, Firefly Lane is right up your alley. Before the show's premiere on Netflix, HollywoodLife is rounding up all you need to know and answering your burning questions about the Netflix adaptation.
'Firefly Lane' Cast
Katherine Heigl stars as Tully Hart alongside Sarah Chalke as Kate Mularkey. Ali Skovbye and Roan Curtis play the teenage versions of Tully and Kate. Ben Lawson stars as Kate's ex, Johnny. Beau Garrett plays Tully's estranged mother, Cloud. Additional cast includes Yael Yurman as Marah, Chelah Horsdal as Margie Mularkey, Jon Ecker as Max Brody, and Jenna Rosenow as Kimber Watts.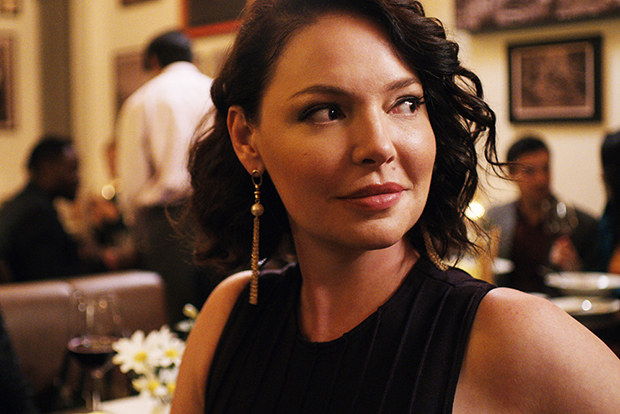 Katherine was the first main cast member to be cast in Firefly Lane. "We gave her the choice of playing either Kate or Tully," creator Maggie Friedman said in a statement about the Grey's Anatomy alum. "I had a conversation with her and she said, 'In real life, I'm more like Kate, so the idea of playing Tully kind of scares me, which is why I wanna do it!' It was what I was hoping she'd say — I knew she would be amazing as Tully. Tully could have been an easy character to hate in some ways — she doesn't always do the right thing, she's selfish, she's bad at apologizing, she's self-destructive and frustrating as hell. But Katherine makes you love Tully, you can see her heart and her vulnerability."
As for Sarah, Maggie said that casting the Scrubs alum as Kate "felt like a no-brainer. She's a lot like Kate in real life. Funny, super-smart, self-deprecating, quick. She's not awkward at all in real life, but she's good at playing awkward. Plus, she's naturally hilarious. Katherine and Sarah actually already knew each other a little bit before we did the show, so they just had instant rapport and ease together both on and off-screen."
How To Watch 'Firefly Lane'
Firefly Lane will premiere February 3 on Netflix. All 10 episodes of the series will be available to watch at once. The series is based on Kristin's 2008 bestselling novel of the same name, which is available at bookstores now. Kristin is involved with the TV adaptation, serving as an executive producer on the series.
What Happens In 'Firefly Lane'
We won't give away show spoilers, but creator Maggie Friedman revealed that there are "surprises in store" for those that have read the book. Kate and Tully's story is told out of order in the show. Her number one goal was to "faithfully capture the overall spirit and essence of the novel."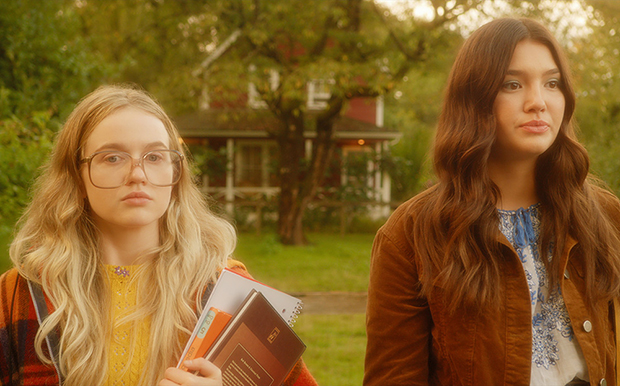 In the book, Kate and Tully meet in 1974 and become instant best friends. Over the years, they experience many highs and lows in their friendship. They both fall for Johnny Ryan, who is their boss at the television station. Kate and Johnny eventually marry and start a family together. Tully's career takes off, and she gets her own show after filming herself trying to reconnect with her mother. She films the show in Seattle with Johnny as her producer. Tully becomes more involved in Kate's life, and the tensions between them rise. Kate and Tully have a brutal fight after Tully invites her on the show to talk about their issues.
The fight leads to Tully and Kate not speaking to one another after a 30-year friendship. When Kate is diagnosed with breast cancer, she reaches out to Tully to make amends. Tully doesn't respond initially because she's on location for a story. When she returns, Tully finds out about Kate's diagnosis. From then on, Tully is by Kate's side through everything. Kate tragically dies at the end of the book.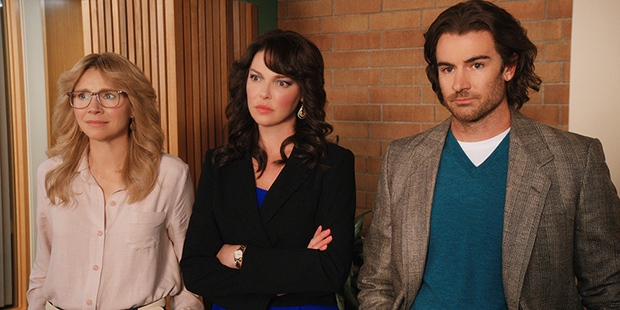 Netflix's official plot for the show reads: "The greatest love story of all can be between friends. When unlikely duo Tully and Kate meet at age fourteen, they couldn't be more different. Tully is the brash and bold girl you can't ignore, while Kate is the mousy shy girl you never notice. But when a tragedy brings them together, they are bonded for life – forever inseparable best friends. Together they experience thirty years of ups and downs – triumphs and disappointments, heartbreak and joy, and a love triangle that strains their friendship. One goes on to fabulous wealth and fame, the other chooses marriage and motherhood – but through the decades, their bond remains – until it faces the ultimate test."
Is There A 'Firefly Lane' Sequel?
Yes, there is a Firefly Lane sequel! Kristin Hannah published the Firefly Lane sequel, Fly Away, in 2013. The book picks up in the aftermath of Kate's death and focuses on Tully's relationships with Kate's daughter and her mother. Fly Away definitely increases the possibility for a Firefly Lane season 2 since there's more story to tell. Katherine also told The Washington Post in a January 2021 interview that she has her "fingers, toes, everything crossed" that Firefly Lane gets at least three seasons.
Throughout her career, Kristin has authored 24 books. Kristin's latest novel, The Four Winds, was released on January 27, 2021. The book is not part of the Firefly Lane series.
Where Does 'Firefly Lane' Take Place?
Firefly Lane takes place in the Pacific Northwest, including Seattle in the later years. At a point in the book, Tully moves to New York City, but she eventually moves back to the west coast. The TV series was filmed in British Columbia, including Vancouver and Burnaby, according to The Cinemaholic. Production took place from September 2019 to January 2020.