Kim Kardashian's 90 Minute Workouts & Diet To Get To 116 Pounds — Exact Plan
Kim Kardashian just revealed she weighs an astonishing 116 pounds, and now Kim and her trainer are revealing exactly what they do in the gym to get Kim's defined, toned muscles.
Kim Kardashian, 37, came under fire when she revealed she weighed 119 pounds back in July. As always, she didn't let her haters get to her. Now, she's lost even more — and her current weight is 116. She's worked hard for her body and isn't afraid to show off her tiny physique and reveal the number on the scale. "I work out about an hour-and-a-half every single day, heavy weights," she told E! News in an interview that aired on August 22. "I don't do a lot of cardio. But honestly, like even my mom pulled me aside maybe a week ago and pulls me in a closet and is like, 'What are you doing?' She says, 'I don't care what, I just need to know.' I've been working out really hardcore with a bodybuilder for one year. September is our one-year anniversary."
Trainer Melissa Alcantara goes to Kim's house six days a week at 6 a.m. for those 90 minute workouts. They have one day each for shoulders, arms, and chest/back, plus three days for legs. When Kim does cardio, it's a HIIT circuit. "She loves and hates leg days," Melissa told E! "But she's committed! She knows what it takes, but it's also really grueling. It's heavy, it's killer, but she'll be like, 'Alright, let's do it!' She's a workhorse." Kim did 1,000 squats on August 22, which she posted on Instagram!
Kim continued, "I've lost 20 pounds and I'm really proud of that. I was almost 140 forever and now I'm like 116 and it just feels good. I didn't see results right away, but when you stick with something and you're consistent, you will. So, I love it."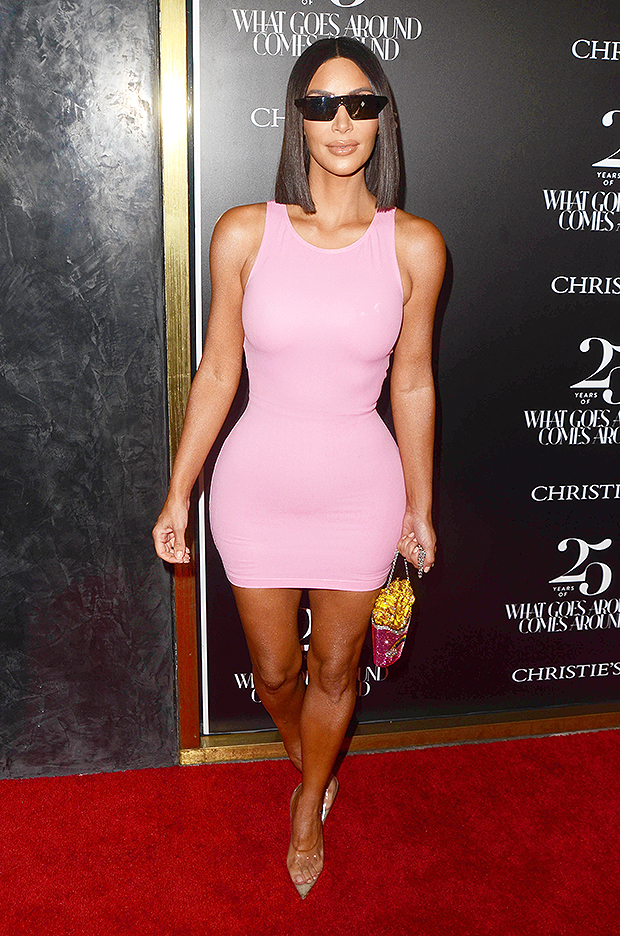 As far as her diet, Kim says she eats very healthy. "I don't really eat sugar the way that I used to. It doesn't really do it for me." But her favorite food is still a sweet! "I love Häagen-Dazs ice cream. That's like my one go-to." Kim says she doesn't want too many cheat meals to ruin the work she puts in at the gym. "I've kind of been trained to just eat a lot healthier than I used to. I used to just eat anything and everything and I loved it. And so I really do control that now. … I don't want to ruin it by just stuffing my face."