Khloe Kardashian Barely Avoids Nip Slip In Plunging Top — Pics
Senior Entertainment Editor
Uh oh! Looks like Khloe forgot to put a bra on when she headed to the studio to film 'Keeping Up with the Kardashians!' On Oct. 21, she was spotted in Van Nuys, Cali. wearing a super low cut wrap top and almost had a serious nip slip!
Here we go again! Khloe Kardashian narrowly avoided a wardrobe malfunction after leaving a taping of Keeping Up with the Kardashians. In super tight white jeans and a beige wrap top, it was clear she didn't have a bra on — her nipples were showing and her boob was about to pop out! Luckily, she grabbed it closed just in time!
Khloe Kardashian's Nip Slip — Almost Suffers Wardrobe Malfunction
When will these girls learn — you've got to wear a bra! Khloe unfortunately left hers at home while showing off her amazing figure on Oct. 21, after leaving the studio with her pregnant sister, Kourtney Kardashian.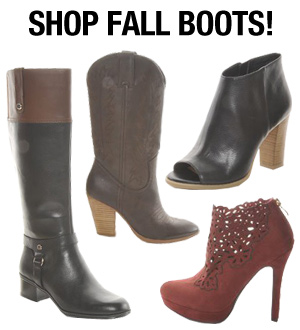 The reality star, 30, has definitely been through a lot with her love life and has been focusing on working out — and it's showing! She looked absolutely stunning in the plunging top, skin-tight white pants and white heels.
Her hair looked amazing as well, as it was colored with a perfect ombre tint and her loose waves definitely shaped her face.
While Khloe was filming KUWTK, her spinoff Kourtney & Khloe Take the Hamptons begins in just ten days! In it, we will see her love story unfold with rapper, French Montana, who she is now broken up with. However, we're not sure if she'll reunite with estranged husband Lamar Odom, or will finally finalize the divorce.
Either way, these guys are going to be drooling over her new outfit! What do you think, HollywoodLifers? Is it time for Khloe to cover up? Or does she look amazing?
— Emily Longeretta
Follow @EmilyLongeretta
More Khloe Kardashian News: