Lawmen: Bass Reeves will premiere this fall.
Lawmen: Bass Reeves is an anthology series.
David Oyelowo plays Bass Reeves.
Taylor Sheridan's reign over TV isn't coming to an end any time soon. The Yellowstone boss has a brand-new series coming out this fall focusing on the life of lawman Bass Reeves. The first teaser trailer was released on August 8 and gave a first glimpse of David Oyelowo's formidable portrayal of the legendary man.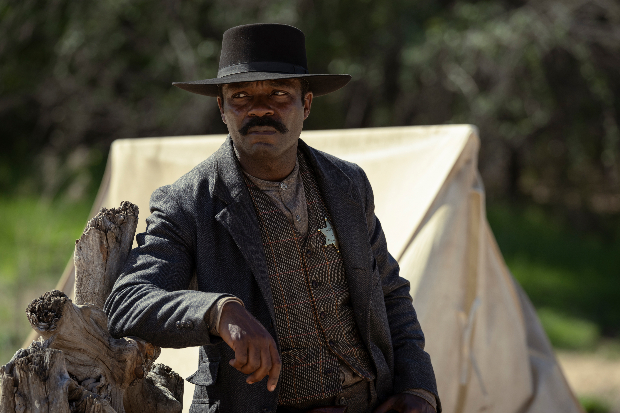 While we await news (and brace for the latest drama) about Yellowstone — and if it'll ever come back — Lawmen: Bass Reeves is definitely one of the most highly-anticipated shows of the fall. With Sheridan at the helm, you know this show about lawmen and outlaws will keep us all on the edge of our seats. From the star-studded cast to release date news, HollywoodLife has all the latest updates about Lawmen: Bass Reeves.
Lawmen: Bass Reeves Premiere Date
Lawmen: Bass Reeves does not have a premiere date as of August 2023. However, the show is expected to premiere this fall on Paramount+ and will consist of 8 episodes. The show was able to complete filming before the SAG-AFTRA strike began in July 2023.
How Is Bass Reeves Connected To Yellowstone?
The series was named 1883: The Bass Reeves Story early on in development, but it's now officially Lawmen: Bass Reeves. Bass Reeves takes place in the same era as the Yellowstone prequel 1883, which starred Tim McGraw and Faith Hill. It's unclear if and how the shows will connect to one another, but they supposedly share the same universe.
Lawmen: Bass Reeves Cast
David Oyelowo stars as Bass Reeves. The actor is best known for playing Martin Luther King Jr. in the critically-acclaimed 2014 film Selma. Lauren E. Banks plays Jennie Reeves, Bass' wife.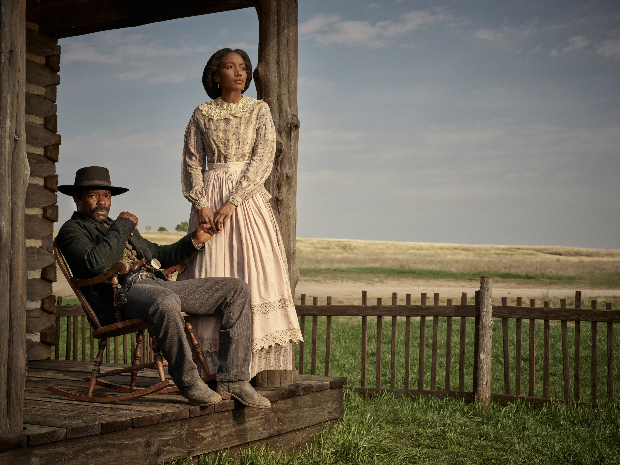 Dennis Quaid will star as Sherrill Lynn, a deputy U.S. Marshal. Donald Sutherland will play Judge Isaac Parker, who was known as the "Hanging Judge." Additional cast members include Forrest Goodluck as Billy Crow, Barry Pepper as Esau Pierce, and Demi Singleton as Sally Reeves.
Shea Whigham and Garrett Hedlund will guest star in the first season. Garrett, who stars in Sheridan's other series Tulsa King, plays Garrett Montgomery. Other recurring guest stars include Joaquina Kalukango, Lonnie Chavis, Grantham Coleman, Tosin Morohunfola, Dale Dickey, Rob Morgan, Ryan O'Nan, Margot Bingham, Mo Brings Plenty, Justin Hurtt-Dunkley, and Bill Dawes.
What Will Lawmen: Bass Reeves Be About?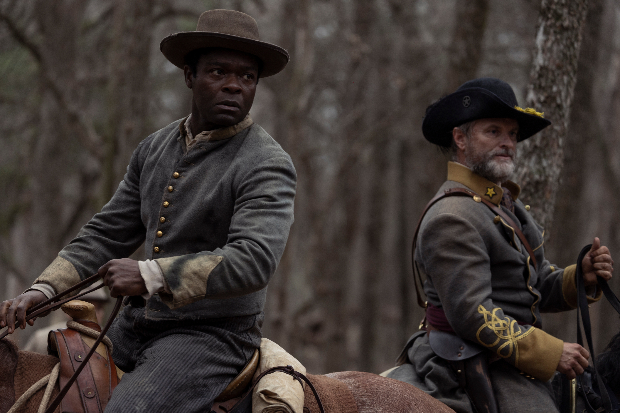 The official synopsis for the series reads, "Lawmen: Bass Reeves will bring the legendary lawman and outlaws of the Wild West to life. Reeves, known as the greatest frontier hero in American history, worked in the post-Reconstruction era as a federal peace officer in the Indian Territory, capturing over 3,000 of the most dangerous criminals without ever being wounded."
Since this is an anthology series, Bass Reeves' story will be told over the course of this first season. Paramount+noted that future iterations of the Lawmen series would follow "other iconic lawmen and outlaws who have impacted history."