Willow Smith is admitting that 2020 has been the year of transformation for her. In the latest episode of Red Table Talk the 20-year-old confessed that the first time she ever wore lingerie was during Rihanna's Savage X Fenty fashion show, when she strutted down the runway in a lace bra and panty set, fishnets and stockings.
During the Dec. 1 episode of the Facebook Watch series, Willow's mom, Jada Pinkett Smith, 49, praised the musician for stepping into her "womanhood" with her "Fenty strut."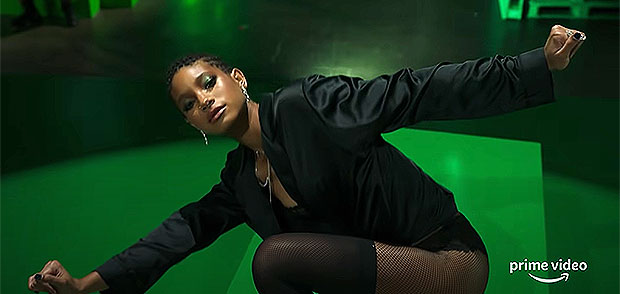 In response, Willow admitted that doing so was actually a huge step for her. "I walked in and the dancers were just dancing and they're sweating and it's like super-hot and heavy," she said, recounting the event, which aired on Amazon Prime in October. "As soon as I got in there I was like,' Oh God, maybe I can't handle this. Maybe this is not my place.'
"That comes from my insecurity, but I put on the clothes and I looked at myself and I said, 'You're gonna go out there and you're gonna vibe it out.'"
Jada recounted the nerves that her daughter had behind the scenes. "I remember she FaceTimed me when she was doing the fitting," the actress said, before Willow interrupted with, "And I was like, 'You need to see this.'"
Picking up the story again, Jada said, "But I had already seen the outfits and I knew she was going to be in lingerie… She's like. 'Mom, this is what I'm wearing.' I was like, 'Yes, let them have it.'"
Despite her nerves, Willow said that ultimately she felt empowered by being in the show, which also included model Bella Hadid and actress Demi Moore. "I was very surprised because I had never worn lingerie in my entire life," she said. "[That was] my first time in front of the whole world ever wearing lingerie. Ever. I just felt so empowered. I felt like I was stepping into my [the year of lingerie]… And the year of me becoming a woman."
As for the future, Willow said she wishes to continue growing in that area. "I just want to continue to get more confident and just getting more comfortable in my skin."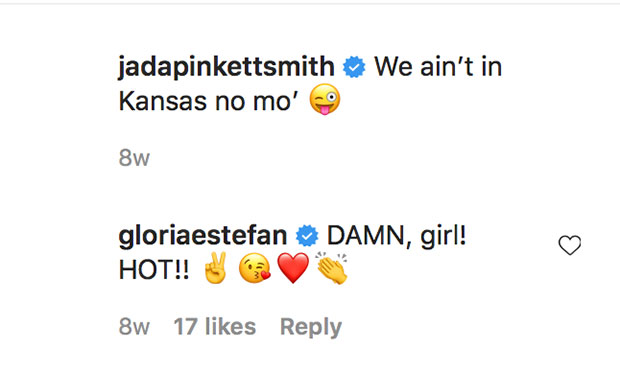 Jada backed her daughter up by saying, "I'm just proud of the young woman you're becoming." It's a sentiment that she shared at the time that Amazon Prime premiered the show. In one Instagram post about her daughter's appearance, she wrote, "We ain't in Kansas no mo'." Meanwhile, Red Table Talk: The Estefans co-host, Gloria Estefan, wrote, "DAMN, girl! HOT!!"
The Dec. 1 episode of Red Table Talk features weight loss transformations from guests, as the co-hosts – including Jada's mother Adrienne Banfield-Norris – look forward to 2021. You can see the episode in full above or by going to the Red Table Talk Facebook Watch page.
Click to Subscribe to Get Our Free HollywoodLife Daily Newsletter

to get the hottest celeb news.