If you purchase an independently reviewed product or service through a link on our website, we may receive an affiliate commission. Learn more about our policies and reviews.
Beauty sets with multiple products in one is a perfect holiday gift — it's fun, it's useful, and something that will last you a while. Celebrity hairstylist Tracey Cunningham shared that she uses all the Olaplex products on her clients, including Jennifer Lopez, Kim Kardashian, Dakota Johnson, and more. On Amazon, you can purchase three best-selling products in one gift, the Olaplex Strong Days Ahead Hair Kit, which includes the No.4 & 5 Shampoo and Conditioner, and the Olaplex No. 3 Hair Perfector. These three hair products are all you need to achieve shiny and healthy hair.
Shop the Olaplex Strong Days Ahead Hair Kit for $55 on Amazon today!
"I introduced Jennifer Lopez to Olaplex years ago and she immediately loved how soft, shiny, and healthy her hair looked after using it," Tracey told Page Six Style. "She uses it all the time now … Kim Kardashian, Jennifer Garner, and Dakota Johnson also use Olaplex," she adds. "I keep them all stocked!" The Olaplex No. 3 is a very popular product amongst the haircare community. It is a pre-shampoo treatment that repairs damage and reduces breakage in your hair and all you have to do is use it once a week to see results. As for the shampoo and conditioner, these are the must-have everyday washing materials to ensure your hair stays healthy, smooth, and shiny all day long.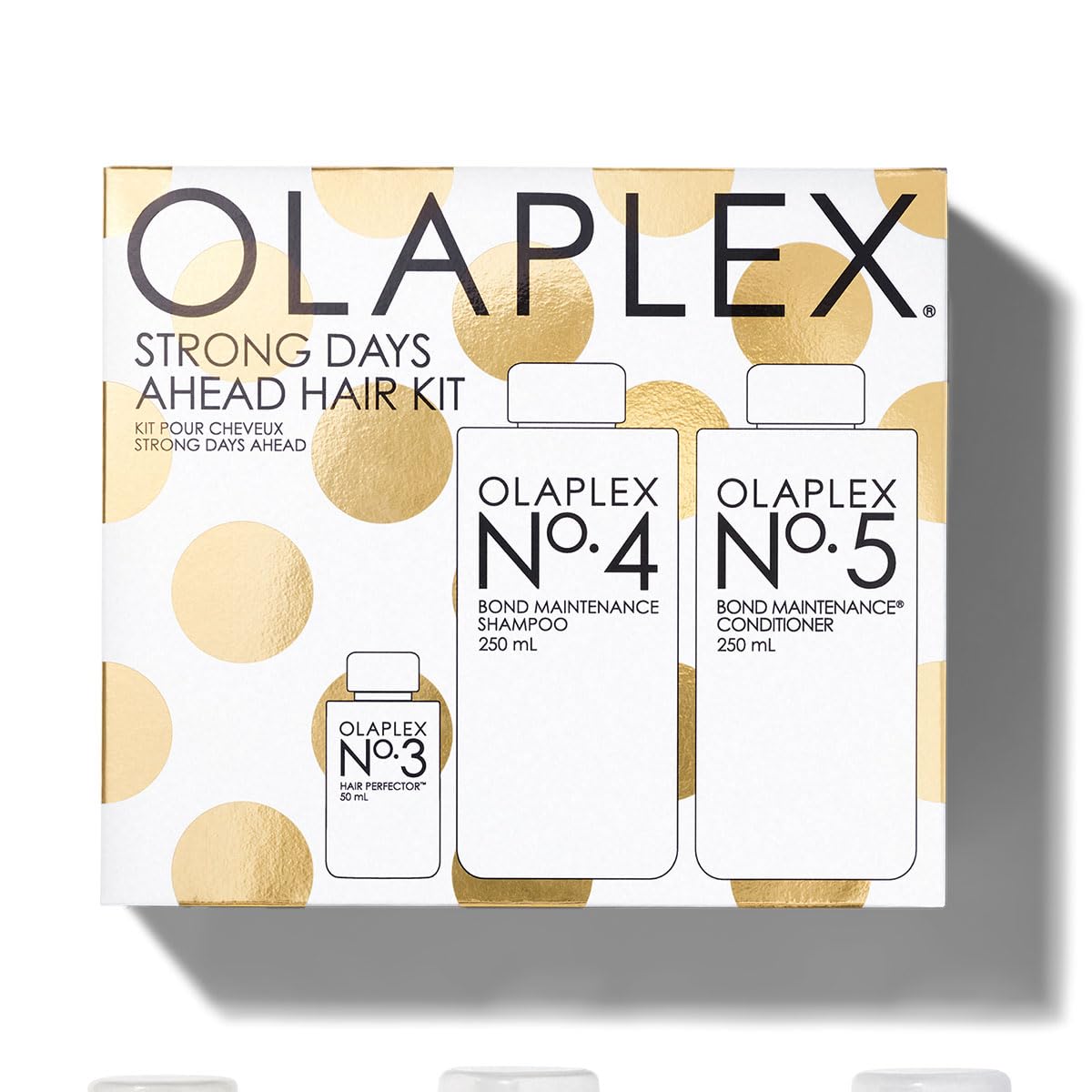 Olaplex is popular for a reason — there's a special patented Bond Building Technology that can rebuild broken disulfide bonds, which is an essential part of restoring the health of your hair. If you're looking for a gift for someone who cares about the health of their hair or needs a new shampoo and conditioner, this is the way to go and once they start, they'll never go back!