If you purchase an independently reviewed product or service through a link on our website, we may receive an affiliate commission. Learn more about our policies and reviews.
Emily Ratajkowski, otherwise known as Emrata, has absolute hair goals — it's always looking luscious and full. When she shared her favorite shampoo, which she believes has been a catalyst in her hair length journey, we needed to dive deeper and find out more. Emrata revealed that the Kérastase Resistance Bain Extensioniste Shampoo is what she credits for her long locks. The shampoo stimulates the scalp and seals cuticles from roots to ends, to ensure your hair can reach it's fullest potential length.
Shop the Kérastase Resistance Bain Extensioniste Shampoo for $40 on Amazon today!
"I always say—even off the record—that Kérastase really did change my hair," Emily told Vogue. "I'm somebody whose hair gets to a certain point and then breaks, but with that shampoo, it gets to a longer point." There are plenty of beneficial ingredients in the shampoo — including creatine R, which is an amino acid that reinforces the internal structure of the hair fiber, ceramides to enhance shine and add strength to your hair, and taurine to ensure a healthy scalp. A healthy scalp is essential in your hair growth journey, and the Kérastase shampoo ensures it will be clean and stimulated.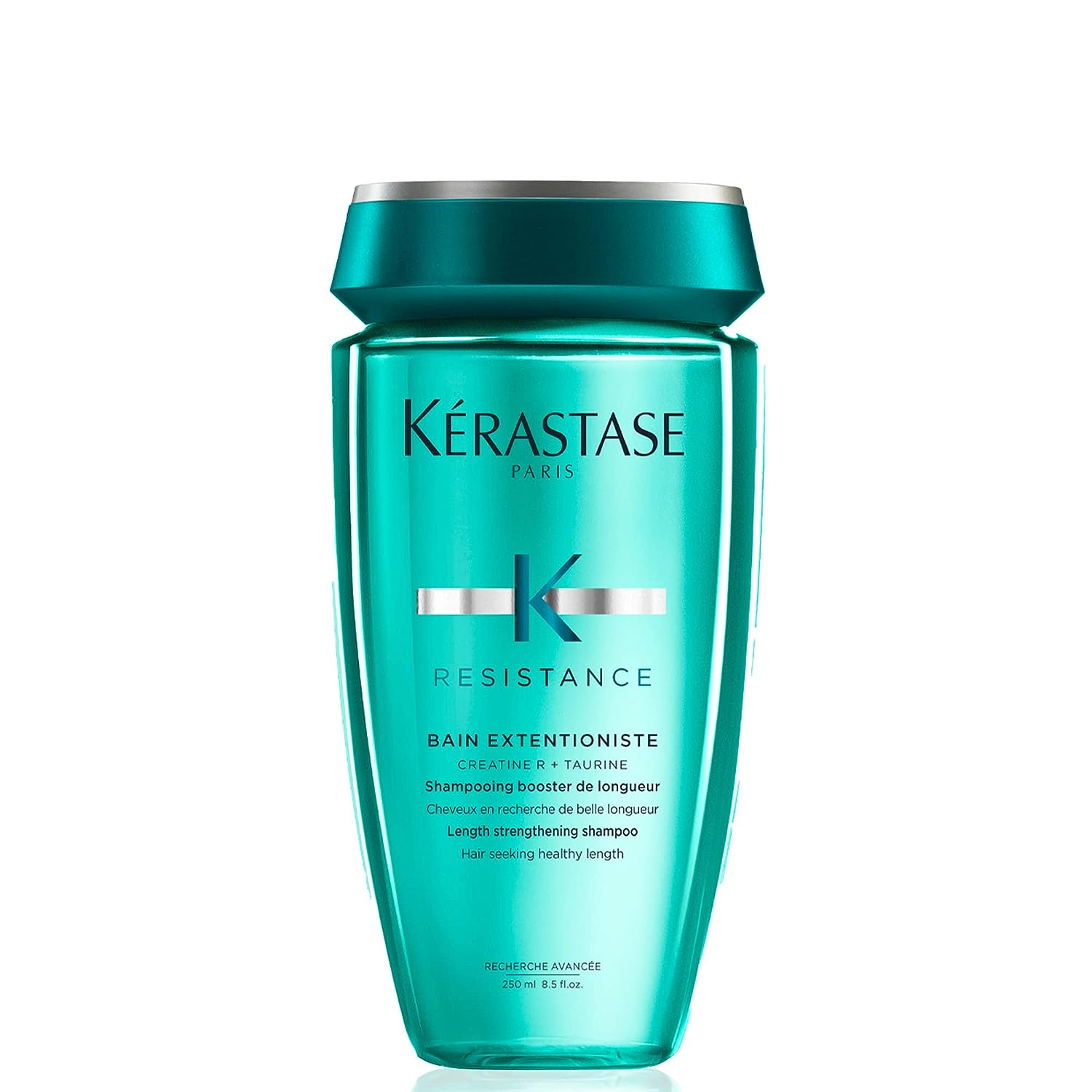 Emrata is such a big Kérastase fan that she became an ambassador for the brand. "When I signed [to be an ambassador] with them about five years ago, I didn't know about good hair products … I always just thought I had bad hair and that's what it was," she shared with Vogue. "What's great is that now I don't have to do much to my hair because it's all in the care and maintenance. I love the Extentioniste line because it makes my hair grow really fast!"