Just days ago, social media exploded with tweets and memes of the Hemsworth brothers' super hot parents. However, it's no surprise Mama H and Papa H are attractive humans — their three male offspring are hotter than hot. Liam Hemsworth posted a photo of his ripped, shirtless dad, Craig, and toned, blonde mom, Leonie after the trio hiked together. While he called his parent's 'oldies' in the pic, they looked anything but! One commenter even wrote, "Your dad is hotter than all of you." LOL. Now, the Hemsworth's aren't the only hot parents in Hollywood. Rande Gerber and Cindy Crawford are both quite good looking and have produced A-list models, Kaia Gerber and Presley Gerber. Plus, Yolanda Hadid can definitely be added to that list as a Hollywood MILF, responsible for bringing Bella, Gigi and Anwar Hadid into the world.
Kate and Oliver Hudson's hot mama, Goldie Hawn, is beyond stunning, and is simply ageless at 72. While Kurt Russell isn't Kate and Oliver's real father, they treat him as such and he and Goldie make two super hot celeb parents! The Smith family also is filled with generations of great genes. First, Jada Pinkett Smith's mom just bared her abs for the world to see. At 64 years old, Adrienne Banfield-Jones showed off her washboard abs and we still absolutely shook. In the Instagram pic, she wrote, "64 and what? That part!!" Absolute goals.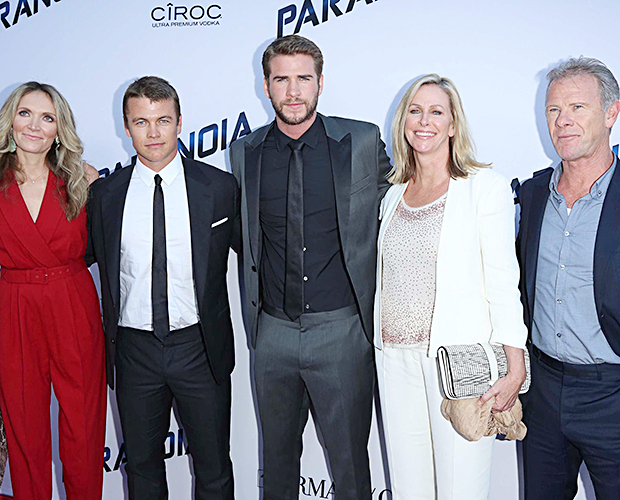 We clearly know where Jada gets it from, and at 46, she is also super ripped and in stellar shape. Mom to Willow and Jaden, Jada is definitely in the "Hot Celeb Parents Category." She's also joined there by her husband, Will Smith, to complete the "Smith Hollywood Dynasty," and it's safe to say this whole family is just extremely blessed with beauty. Let's not forget the always-sultry and hot Lisa Bonet, 50, and Lenny Kravitz, 53. Although the pair are no longer together, their love lives on in the form of their gorgeous daughter, Zoe Kravtiz, who is an exact replica of Lisa! Click through the gallery to see more hot celeb parents!