'Sons Of Anarchy': Gemma May Hide Murder From Jax Until The Very End
Senior Entertainment Editor
When Kim Coates (Tig) said this would be a dark season, he wasn't kidding — the Oct. 21 episode proves just that. HollywoodLife.com spoke exclusively to Drea de Matteo, who plays Wendy, to get the scoop on why that huge secret Gemma is keeping may never come out.
The only woman Jax (Charlie Hunnam) thinks he can trust his his mother — and Sons of Anarchy may end with him thinking just that. While we all know that Gemma (Katey Sagal) is keeping a deep, dark secret, not everyone thinks it should come out. Drea de Matteo, who plays Jax's ex-wife Wendy, exclusively spoke to HollywoodLife.com about the murder, and told us she totally gets it — and thinks maybe it should stay quiet.
'Sons of Anarchy': Will Gemma Tells Jax
"You sort of have an understanding. When she tells Juice — he asks 'how do you do it,' and she explains to him why and how, it makes sense," Drea told us exclusively before the Oct. 21 episode.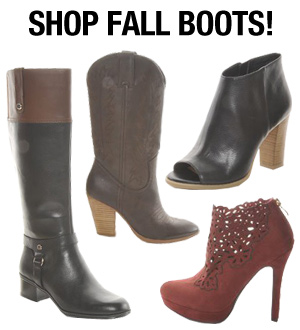 "You almost don't want Jax to know, because it really would just cause everyone to go really into the trenches, to the depths of hell," she added, which made me wonder how it could go any further into hell than it already is! "So her protecting him in that way makes sense to me, strangely enough. It's not right."
Should Wendy Be Scared For Her Life?
As for what Wendy would think if Gemma tells her — she's not going to be happy
"I don't know what Wendy's thoughts would be on the matter, [but] I think obviously she might be afraid for her life because Gemma has tried to kill her before too," she said, laughing. "But then that brings up the question of safety for the boys. Obviously she would never hurt the boys but they are not safe."
What do you think, HollywoodLifers? Do you think Wendy will find out about Gemma's secret? Do you think Jax will ever find out? Let me know!
— Emily Longeretta
Follow @EmilyLongeretta
More 'Sons of Anarchy' News: