If you purchase an independently reviewed product or service through a link on our website, we may receive an affiliate commission. Learn more about our policies and reviews.
Good-quality skincare products can be pricey, so when we see a sale, it's important to jump on it before it's too late. Sophia Bush shared her full skincare routine and raved about the Augustinus Bader The Rich Cream, and lucky for us, it's on sale for 27% off on Amazon! This moisturizer is luxurious and works to ensure your skin can reach its fullest potential. The formula contains high-potency botanicals rich in fatty acids and antioxidants — they pour everything you need into this moisturizer.
Shop the Augustinus Bader The Rich Cream for $131 on Amazon today!
"The moisturizer that has absolutely changed my skin is the Augustinus Bader The Rich Cream," Sophia told Allure before she applied it all over her face and neck. "It just feels so good," she said as she waited for it to soak into her skin. Sophia loves the moisturizer so much, that she started to use it all day long. "Normally I use it at night, but it's really dry in LA this week, so I want to just put a little layer of it on my skin."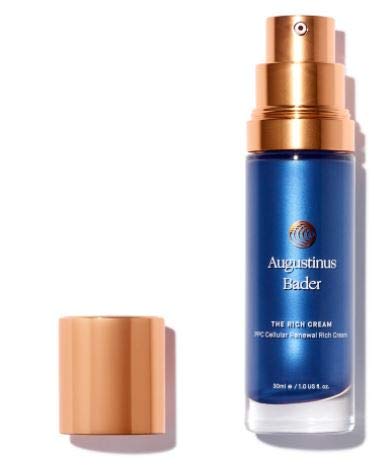 As for the key ingredients in the moisturizer, primrose oil is infused, which effectively reduces moisture loss while strengthening and enhancing your skin's radiance. There is also hyaluronic acid to retain moisture and create plump and fresh skin after applying. Vitamin E acts as a skin conditioner and supports and protects your skin's natural barrier, as Argan Oil is a nourishing antioxidant packed with fatty acids that are essential in your skincare process. Lastly, avocado oil, which is filled with Vitamin E and essential fatty acids, can quickly produce soft skin.