If you purchase an independently reviewed product or service through a link on our website, we may receive an affiliate commission. Learn more about our policies and reviews.
If you're ready to update your footwear for the spring season, now's the perfect time to stock up on some of the most stylish sneakers before the warmer weather hits. Nike is offering deals up to 40% off on some of their hottest shoes, all available in various colors going from classic to more colorful springtime options.
Nike's wide selection of comfortable and stylish go-to sneakers can complete your spring wardrobe while ensuring a cozy fit. So don't miss out on these great deals — you're sure to find one or more pairs of shoes you'll love!
Nike Air Force 1 PLT.AF.ORM Shoes: $89.97 (was $110.00)
These iconic shoes are loved universally, and now they could be yours for a fraction of the price. The Nike Air Force 1 PLT.AF.ORM sneakers are elegantly shaped with a lifted insole. Its leather ages to perfection and its cushy foam insole ensures you're supported and comfy all day.
Nike Air Max SYSTM Shoes: $75.97 (was $100.00)
The Nike Air Max SYSTM sneakers were designed with the 80s in mind, so you can enjoy one of the best things from that decade — the style. This pair of sneakers combines leather with soft mesh for breathability and comfort, and their vibrant colors are perfect for complementing your springtime looks.
Nike Air Force 1 Shadow Shoes: $109.97 (was $130.00)
The Air Force Shadow sneakers are a more playful and vibrant twist on the design we know and love. They have an exaggerated insole that highlights their bold design. You can pair them with pretty much any outfit and they're sure to make a statement, while also being good for running.
Nike Air Force 1 Fontanka Shoes: $72.97 (was $130.00)
The Air Force 1 Fontanka sneakers offer a more combat approach with their design and colors — more suited to those whole love combat boots and military-inspired clothing. They feature a lifted midsole, reimagined outsole, soft suedes, and intricate stitching.
Nike Air Max Dia Shoes: $98.97 (was $110.00)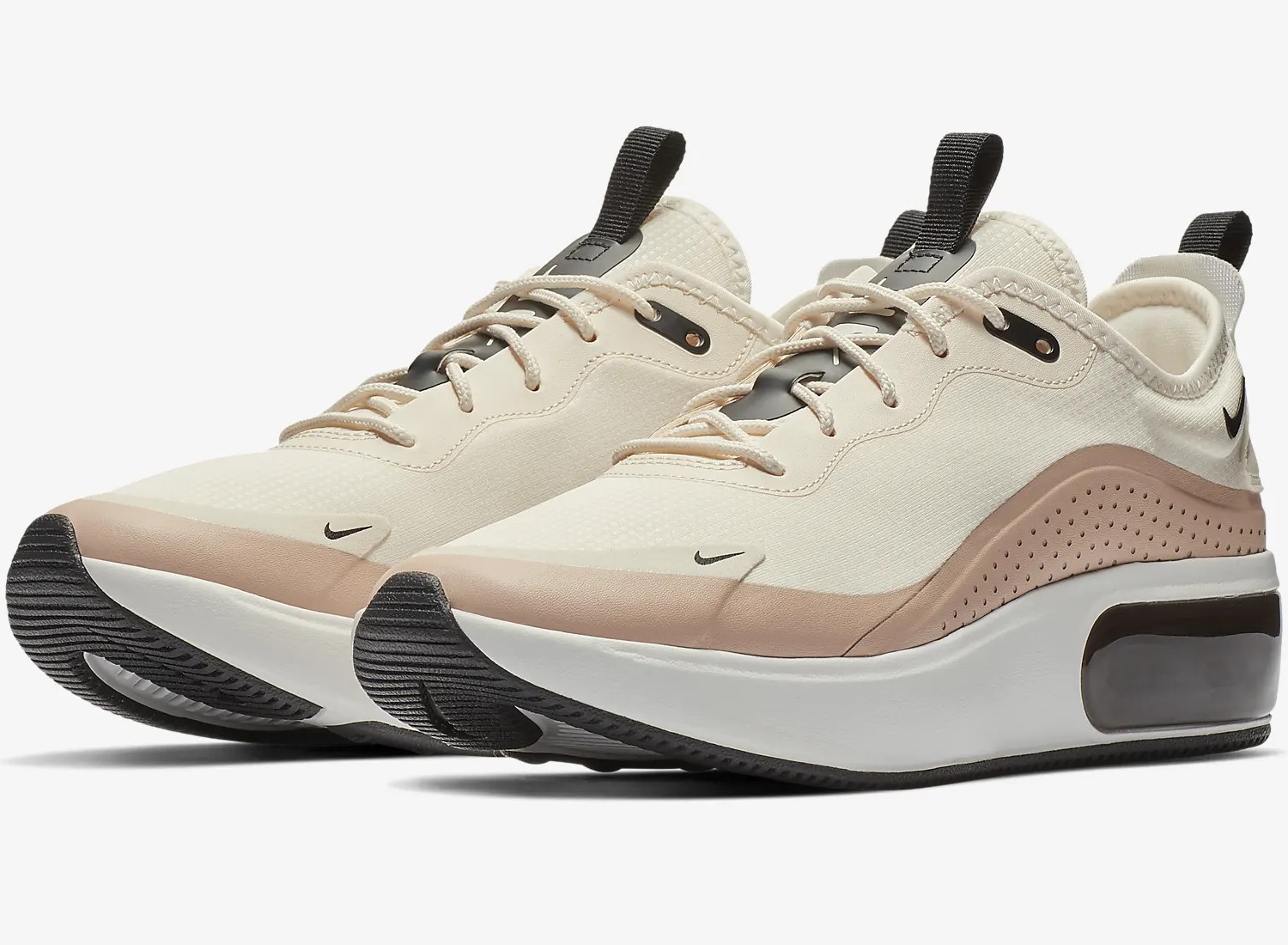 The Air Max Dia sneakers have a lifted and aesthetic look with an exaggerated midsole. They're lightweight, flexible, and provide comfortable support while the rubber around the perimeter of the outsole offers traction and stability. Perfect for any activity and outfit.
Nike Crater Impact Shoes: $78.97 (was $105.55)
These Nike Crater Impact sneakers have a modern style, with mesh to keep them lightweight and airy. They feature sleek angles and a padded, low-cut collar with a stitched-on Swoosh design that adds a zebra-like aesthetic. They're also made with at least 25% recycled materials. So if you're adamant about sustainability, these are the pair for you.
Click to Subscribe to Get Our Free HollywoodLife Daily Newsletter

to get the hottest celeb news.