Dancing With the Stars is about to kick off the fall TV season in a major way. Season 31 will be unlike any season of DWTS before it. From the show's brand-new home to who is not returning this season, DWTS season 31 is going to keep us on our toes!
The beloved dancing competition series will return for season 31, but it will not be on ABC. Is the show coming to an end? Not at all. HollywoodLife has all the latest updates about the upcoming season.
Is Dancing With the Stars Coming Back In 2022?
Yes, Dancing With the Stars will be back for season 31. The show just won't air live on ABC. Dancing With the Stars hasn't been canceled by any means, it's just moving to Disney+ full-time.
Dancing With the Stars season 31 will premiere exclusively in the U.S. and Canada. The show will be the first live series to debut on the hit streaming service. Disney+ is already home to popular series like WandaVision, High School Musical: The Musical: The Series, and Loki. DWTS is making history as the first live series on Disney+.
"Dancing with the Stars has been a beloved staple on ABC for 30 seasons and brought so much joy to millions of viewers," Dana Walden, Chairman of Entertainment, Walt Disney Television, said in a statement. "As we're significantly expanding our unscripted slate at ABC, this is a great opportunity to introduce this show to a whole new generation of fans on Disney+. We're so grateful to our incredible partners at BBC Studios and look forward to continuing our relationship with them on this spectacular series, which will continue to be overseen by Rob Mills and the talented Walt Disney Television Alternative team."
Kareem Daniel, chairman of Disney Media and Entertainment Distribution, also said: "Dancing with the Stars has entertained fans for 16 years on ABC, and we are excited to bring this beloved show exclusively to Disney+ as the platform's first-ever live series. The show's broad appeal, as well as the overwhelming popularity of its Disney-themed competition nights, make Disney+ the perfect home for Dancing with the Stars while continuing to expand our demographic reach."
As of right now, ABC and Disney+ have not revealed any plans for Dancing With the Stars to air at all on ABC. When the Yellowstone prequel 1883 premiered in 2021, the series debuted on both Paramount Network and Paramount+ before airing exclusively on Paramount's streaming service.
Dancing With the Stars Season 31 Premiere Date
Dancing With the Stars season 31 will premiere on Monday, September 19. The series will continue to air on Mondays, but this time solely on Disney+. Since the show will be airing live, it will likely premiere at 8 p.m. on the streaming service. The news about the DWTS premiere date was confirmed during the Television Critics Association summer press tour on August 3.
Before moving to Disney+, Dancing With the Stars aired Mondays from 8 p.m. ET to 10 p.m. ET. DWTS voting should work the same with the show on Disney+, with fans being able to vote online and by text for their favorite couple.
Who Is Returning For Dancing With the Stars Season 31?
The cast has not been announced for DWTS season 31 as of yet. The cast is not revealed until closer to the premiere date, along with most of the DWTS pros. Prior to the cast reveal, there are always rumors about who is joining the show. Arnold Schwarzenegger's son Joseph Baena is reportedly part of the season 31 cast. However, ABC does not comment on casting rumors.
Tyra Banks will be getting a co-host in season 31: Alfonso Ribeiro. Disney announced that the DWTS season 19 champion would be joining the show in July 2022. "Dancing with the Stars has been such an important part of my life for so many years, and I am ecstatic to officially re-join this tight-knit family as co-host," Alfonso said in a statement. "Tyra and I have a longstanding friendship that I hope will resonate with all of the fans at home as we kick off this new season on Disney+."
Tyra also released a statement about her new co-host: "I've known Alfonso since I was 19 years old and he always puts a smile on my face whenever I see him. Having such a fun-loving, longtime friend as co-host warms my heart. Plus, he's won the competition before, so he knows exactly what the stars are going through. Bantering back and forth with him live is going to be so much fun!"
Judges Len Goodman, Bruno Tonioli, Carrie Ann Inaba, and Derek Hough will all be returning for season 31. Carrie Ann, Bruno, and Len have been with DWTS for years. Derek filled in for Len in season 29 due to the COVID-19 pandemic before returning as a fourth judge in season 30.
On August 18, Dancing With the Stars released the poster and promo for season 31. Pasha Pashkov, Danielle Karagach, Witney Carson, Brandson Armstrong, Cheryl Burke, and Artem Chigvintsev were featured in the season 31 poster and promo. They will all return as pros for season 31. Danielle is the reigning mirrorball champion after winning season 30 with NBA star Iman Shumpert.
Despite hinting at a possible exit, Val Chmerkovskiy will be back for season 31. "I know that Val is definitely excited to come back for another season and I think that he's in the best shape of his life right now. I'm not sure what happened to him [this year], but he is snatched," Val's wife and fellow DWTS pro Jenna Johnson told Us Weekly. Jenna, who came in second place in season 30 with Jojo Siwa, will not be returning. Jenna and Val are expecting their first child together, a baby boy.
As for Sharna Burgess, she will not be returning as a pro in season 31. The DWTS pro recently welcomed her first child with Brian Austin Green, who was her partner in season 30.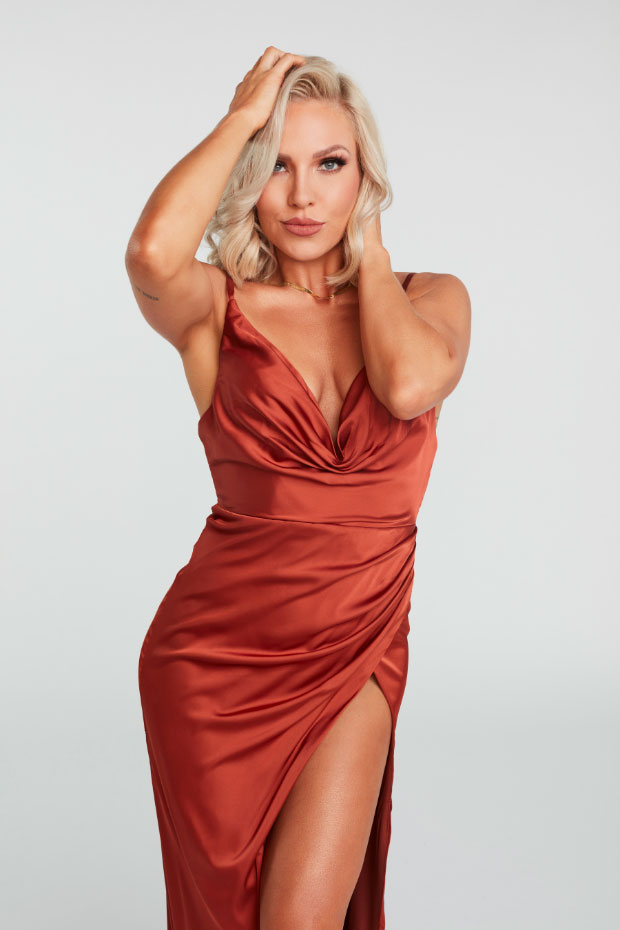 "I, after long conversations and lots of thinking and really trying to sit with what was right… I have made the really hard decision to not to do the season this year of Dancing With the Stars. There has been a list that was released saying that I would be a pro and I won't be," Sharna said on her Instagram Story on August 31.
However, she added that she will still "be there in some capacity… We're still talking about that." Sharna noted that her body is "at 100 percent capacity" after having her son, but she was "not ready to spend, at minimum, 10 hours a day away from Zane."
She previously told Us Weekly, "I would love to do the next season of Dancing With the Stars. It's a conversation — I have to wait another two weeks before I can work out to test my body to see."
Hours after Sharna, Lindsay Arnold revealed that she also would not be returning as a pro for season 31. "I wanted to let you all know that I have decided not to be a part of Dancing With the Stars this season," Lindsay's message on Instagram began. "This has been one of the hardest decisions to make but ultimately I have chosen what I feel is best for myself and my family. DWTS has been a part of my life for over 10 years now and when I say I love the show with all of my heart I mean it!! This show has changed my life forever and will always mean the world to me."
She continued, "You all know that family is the most important thing to me and doing what is best for my daughter is always going to be at the top of my list! As many of you know my family and I live in UT and in order to do DWTS I have to move myself and my daughter Sage out to LA and leave behind my husband Sam who works full time here in Utah. Logistically there is SO much involved with making this happen and there is a lot of sacrifice that has to be made that unfortunately just did not feel right for us this time around."
While she won't be competing in the ballroom in season 31, Lindsay made sure to stress that her relationship with the show is far from over. "All this being said it's so important to me that you understand none of this has anything to do with my love for the show as that will NEVER change and it also doesn't mean that this is the end for me and DWTS," she declared.
Witney posted a behind-the-scenes video from her night shoot at Disneyland for DWTS on August 29. The video featured glimpses of pros, including Alan Bersten and Peta Murgatroyd.
Will There Be Dancing With the Stars Season 32?
Yes, you read that right. DWTS will also return for season 32, likely in 2023. When announcing the move to Disney+, the streaming service also confirmed a two-season pickup.