Rachel Bilson's dedication to animal adoption has been "in [her] DNA" since childhood, she told Hollywood Life in an exclusive interview. The former Hart of Dixie star, 42, partnered with Rachael Ray Nutrish and joined the brand at the Pasadena Humane Society for a 'Dog Day of Service,' where they donated 30,000 pounds of food and $10,000 while onsite.
"My whole life, we've always … adopted dogs when I was a kid," Rachel explained to Hollywood Life while promoting her partnership with Nutrish. "I've always loved animals. I rode horses, like, it was just in me. And my mom also was a big advocate for adopting and helping animals in need."
Despite getting attacked by a dog when she was only 3 years old, the "Broad Ideas" podcast host remained a "huge dog fan" and has dedicated herself to advocating for animals in need. "So, I guess it's really in my DNA," Rachel added before emphasizing that "bringing awareness to animals in need" is important.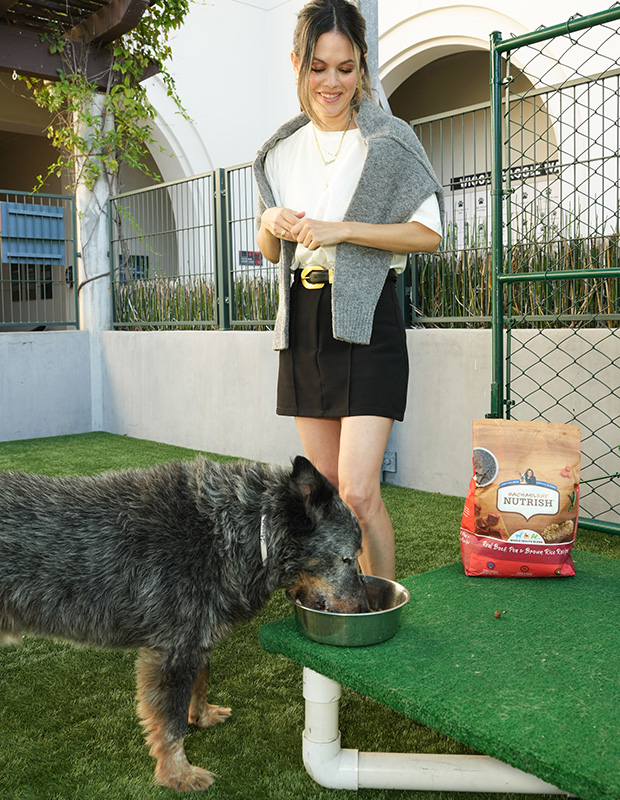 For some people, adopting an animal is a big task, Rachel acknowledged. While responding to what she would say to anyone who is hesitant to do it — especially someone who is afraid of facing a dog attack like she did — the actress said, "But I think encouraging knowledge and experience are big. And I definitely try to lead my life not fear-based and not model that for my daughter [Briar Rose] either. … So, I think it's such a beautiful message to kind of lead that way."
Rachel also weighed in on her reaction to the end of the 118-day SAG-AFTRA strike, as the union and the AMPTP reached a tentative agreement last week. The O.C. alum recalled receiving the big news while at her daughter's gymnastics class.
"I got a lot of text messages," Rachel said. "And everyone was celebrating and so excited. And I'm so happy about it. And so happy to get back to work."
Now that actors are free to promote their film and TV work again, the Jumper actress revealed that she has a few projects up her sleeve that were paused due to the WGA and SAG-AFTRA strikes, which commenced over the summer.
"There's a couple of films I have to produce and act in that were on the table pre-strike that now we can move forward with and hopefully get going, which I'm excited about," Rachel noted. The Los Angeles native's most recent project aired earlier this year. She portrayed the role of Alison in the episode titled "Danny's Story" of Accused.