Rachel Bilson is excited to get back to work, the Hart of Dixie alum, 42, exclusively told Hollywood Life while promoting her partnership with Rachael Ray's Nutrish. Now that SAG-AFTRA reached a tentative agreement with the AMPTP following its 118-day strike, Rachel recalled the moment when she found out the big news.
"I got a lot of text messages. It happened at my daughter's gymnastics class, and my phone started blowing up," she explained. "But the best part was my mom, a few hours later, texted me 'Honey, the strike's over.' 'Yes, mother. I'm aware.' It [was] very cute, and everyone was celebrating and so excited. And I'm so happy about it."
Members of the union could not promote or return to working on any film productions with struck companies, some of which included Disney, Netflix, Amazon and several other huge studios. SAG-AFTRA and the WGA both went on strike earlier this summer after raising concerns to the AMPTP about residuals, fair wages and the use of artificial intelligence. Now that TV and movie productions can most likely resume, Rachel revealed that she had a "couple" of films to produce and star in "that were on the table pre-strike."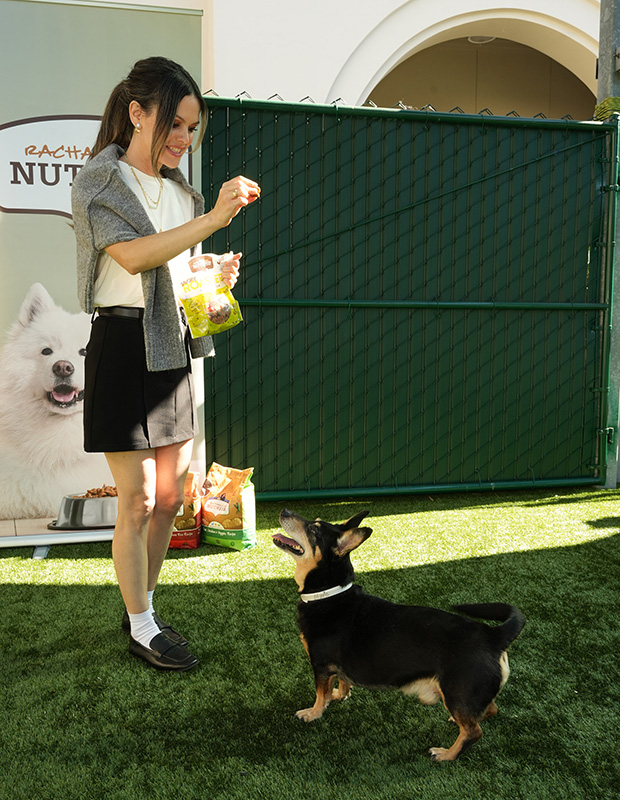 When asked what she would like to see improved in show business, Rachel pointed out that the strikes raised "important issues" about the future of Hollywood, and she is "a big fan of inclusivity."
Most recently, fans saw Rachel appear in Accused, portraying the role of Alison in the episode titled "Danny's Story." Not only that, but the former Take Two star also co-hosts her and Olivia Allen's podcast, "Broad Ideas," in which they cover a wide variety of topics.
Apart from her on-camera career, Rachel is also passionate about animal adoption, which is why she partnered with Nutrish. Rachel also joined Nutrish at the Pasadena Humane Society for a "Dog Day of Service," where they donated 30,000 pounds of food and $10,000 while onsite.
Despite being attacked by a dog when she was just 3 years old, Rachel told Hollywood Life, advocating for animals is "in [her] DNA."
"My whole life, we've always … adopted dogs when I was a kid. I've always loved animals," Rachel explained. "And my mom also was a big advocate for adopting and helping animals in need. So, from a young age, it was just something I did even though I was attacked by a dog when I was 3. But I still am such a huge dog fan, and I love them so much. So, that didn't even stop me. So, I guess it's really in my DNA."