'We Can Be Heroes' Star YaYa Gosselin Really Hopes To 'Learn More' About Missy's Mom In A Sequel
'We Can Be Heroes' is Netflix's new family-friendly film and star YaYa Gosselin spoke EXCLUSIVELY with HL all about a sequel, working with Priyanka Chopra, and more.
We Can Be Heroes is the perfect new movie for kids. The film follows the kids of superheroes who have to band together in order to save their parents, including the one and only Lavagirl. The heroic kids, led by Missy Moreno (YaYa Gosselin), save the day in the end, and the film's final moments hint at a sequel. HollywoodLife talked EXCLUSIVELY with YaYa about her hopes for another We Can Be Heroes movie.
"I really hope that I get to learn more about my mom," YaYa told HollywoodLife. "We don't really know anything about her other than my dad retired after she died. So I would really like to see you know what Missy gets from her mom. Maybe her strength and leadership aren't just from her dad but also her mom."
Playing Missy in We Can Be Heroes has also inspired YaYa to be more like her character in real-life. "She's inspired me a lot because Missy's a little bit bolder and braver than I am," the 11-year-old continued. "She really takes matters into her own hands, and she's very independent. I love that she walked into the classroom of kids and didn't care what other people thought of her and got to the mission, which was saving her dad. I think that's something that I want to take from her, really being more bold and brave and confident in myself."
YaYa starred alongside Pedro Pascal, who played her on-screen dad. "Working with Pedro was honestly so great," YaYa gushed. "He has such a fun time on set. There were like three or four days where we shot all of our scenes, and those were some of my favorite moments. He is just such a fun time."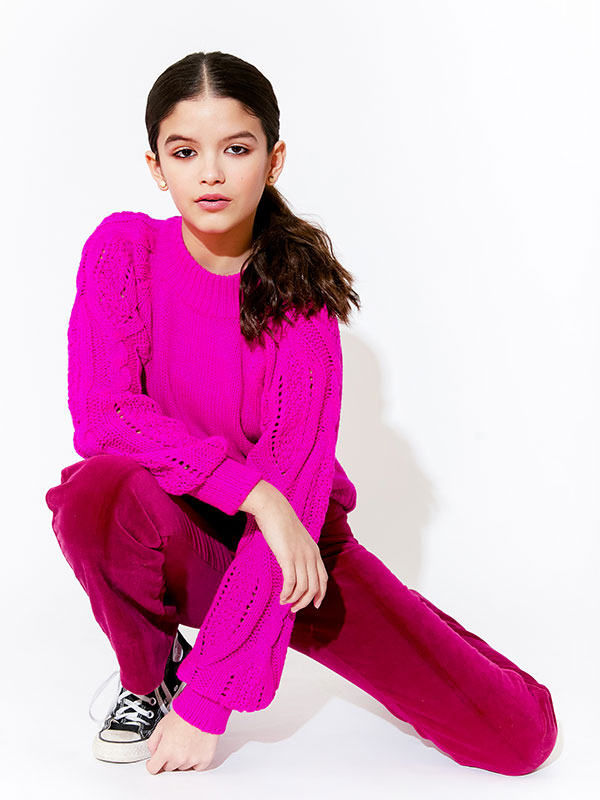 At one point in the movie, Missy and her fellow hero kids have to stand against Ms. Granada, played by Priyanka Chopra. YaYa revealed Priyanka's very sweet on set gesture. "Priyanka is just one of the nicest people I've ever met," YaYa said. "She got the cast an ice cream truck with our own flavors. She's genuinely one of the nicest people I've ever met. So whenever we had to do all the scenes where I was standing up to her I kind of felt bad that I had to do that."
While filming the movie, YaYa was able to have her own personal hero, her grandfather, on set. "He got to meet Robert [Rodriguez] and see some of the scenes, which was really cool," YaYa told HollywoodLife. "But in the middle of production, he got diagnosed with cancer. And then about a week after we finished production, he sadly passed away. I was just so grateful that he got to see me doing the thing that I love. He will forever be my hero."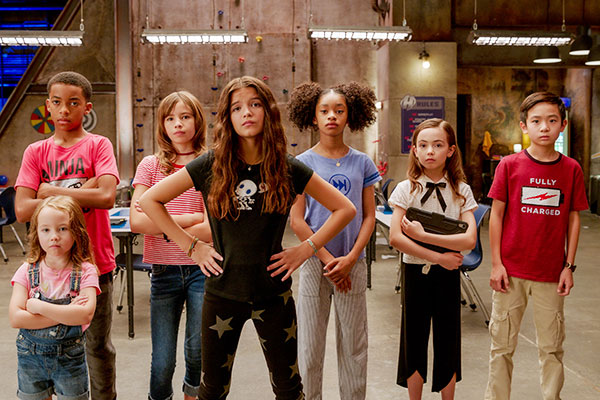 After such an unprecedented year, We Can Be Heroes is an important film for kids to see right now. As a kid herself, YaYa weighed in on what she hopes her fellow youngsters take away from the Netflix film. "I really hope the kids see this movie and see that things are going to get better because it's been a really rough year for kids," she said. "They can't go to school, they can't see their friends, so they're just like, this year sucks. I really hope that they see this movie and know things are going to get better and that children are the true superheroes of the world."