UPDATE: A source close to both Brad and Jen told HollywoodLife EXCLUSIVELY about their interaction at the party. "They talked for just a little bit at her party," our source told us. "It was very cordial, very nice. Everyone is in a good place with each other, but it wasn't like they were hanging out all night or anything like that. It was seen as a really nice gesture by her for him being there and something that she really appreciated. The basis of their night together was that they are in a completely good place and had a very nice conversation, exchanging pleasantries with each other. It was nice that they could both be so mature and natural around each other."
ORIGINAL: Jennifer Aniston's 50th birthday party is in full swing, and apparently, her ex Brad Pitt has shown up at the star-studded event at the Sunset Tower Hotel, according to a report by The Blast. Apparently, he arrived in a black Escalade and hastily made his way inside the event, trying to avoid being caught by cameras. However, in pics from the event below, you can definitely make out what looks like the back of his head. Not only did Brad show up, but scores of celebrities like Katy Perry and Orlando Bloom (who showed up on a motor cycle), Gwyneth Paltrow, Ellen DeGeneres, Jason Bateman, Jennifer Meyer, and Reese Witherspoon also made an appearance. Even her other ex, John Mayer, reportedly came to the bash. Check out Brad's big entrance below!
As a result of his surprise appearance, so many fans have been flipping out on Twitter (who can blame them?). @Erika89tc wrote, "Between all the footage of Stormi's beyond extravagant 1st birthday party and the photos of Brad Pitt attending Jen Aniston's birthday party tonight, my heart and brain are going to explode any minute now." @TheTylerMore tweeted, "There's no way Brad Pitt just showed up to Jen's birthday party 😂 what the f********k."
To recap (in case you don't already know this saga like the back of your own hand), Brad and Jen were married from 2000-2005, with their divorce being finalized October 2, 2005. Brad then went on to date and marry his Mr. & Mrs. Smith co-star Angelina Jolie (after wild rumors circulated that they started seeing each other on the set when Brad was still with Jen), with their marriage lasting from 2014-2016. Meanwhile, Jen later married Justin Theroux in 2015, and since then, the two have amicably separated in 2017. While fans have long speculated whether Brad and Jen would reunite in some way, shape or form, we now can add her 50th birthday to their ongoing history.
We reported earlier how Jen was upset to hear that his custody battle with Angelina Jolie had gotten ugly. "Jen is feeling horrible for the fight Brad is involved in over custody of the kids with Angelina," our source EXLCUSIVELY told HollywoodLife in Aug., 2016. "Jen can't imagine what it must be like to fight with someone as powerful as Angelina over your own kids. Knowing Brad as well as she does, Jen is in agony over the pain Brad must be going through fighting with his ex just to be with his own kids. Jen thinks it is shameful that Angelina can not be more mature, put the kids needs first, and compromise with Brad on this important decision."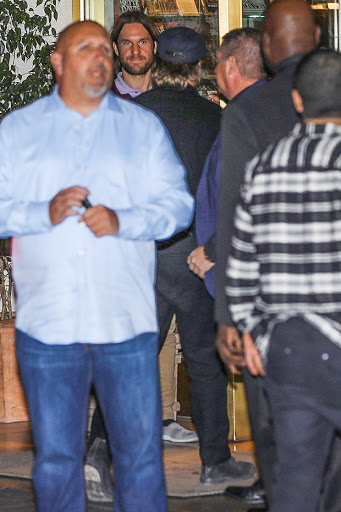 We'll keep you posted as we learn more about this developing situation. In the meantime, check out all of the photos of Brad and Jen from back when they were together in our gallery above.