Can You Dye Your Hair When You're Pregnant? — Jessica Simpson's Colorist Explains
Jessica Simpson just underwent a major hair makeover to 'super baby blonde' while she was pregnant! See if getting your hair dyed is safe when expecting below!
There is a baby boom happening! Hilary Duff, Jessica Simpson and now Meghan Markle are all pregnant! It seems like everyone is expecting and if you're a mom to be, you don't have to worry about your beauty routine going out the window. Jessica just got a major blonde hair makeover with her longtime friend and colorist Rita Hazan in New York City on Sept. 20. If you want her look, Rita told HollywoodLife.com EXCLUSIVELY, "Ask for a single process color with highlights (and bring reference photos if you can)!"
Rita says the key to keeping your blonde hair vibrant and shiny is to use a "deep conditioning treatment and an anti-brass gloss. I always suggest my Rita Hazan Weekly Remedy Treatment and Breaking Brass shine gloss to all of my blonde clients." Jessica got her hair done while pregnant, so we asked Rita if it's safe to get color while expecting. "It is, and you can use vegetable dyes, but I always recommend talking to your doctor first." See more hair makeovers in the gallery attached above and see Jessica's before and after below: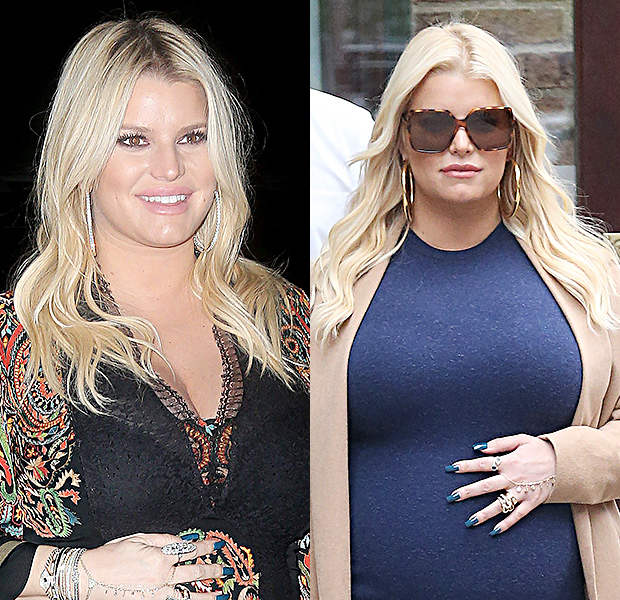 Garnier Consulting Celebrity Colorist Nikki Lee told us EXCLUSIVELY, "First and foremost always ask your doctor about coloring your hair. Every pregnancy is different and so is every doctor. In your first trimester, stick to root sprays if you can. Typically once you hit your second trimester, you're good to go! I always recommend doing a demi-permanent base color to blend grays while pregnant or an ammonia-free permanent color if you must cover them completely. Highlights are always a safe route to go while pregnant because they do not process on the scalp."
I'm actually pregnant myself, and my own go-to colorist, Kyle White at Oscar Blandi, also said highlights are safe. With highlights or balayage the dye is never on your scalp — only your already-dead hair, so there is no risk about dye getting into your bloodstream. The biggest factor is the chemical smell, so sit in a ventilated area or near a window! My OBGYN added she prefers women wait until the second and third trimesters, just to be on the safe side.