Emily Ratajkowski, 26, apparently isn't opposed to kids, but she's also not all gung-ho about them either — at least not now. Even though the model is officially a married woman, after tying the knot with producer-actor Sebastian Bear-McClard last month, she's not convinced she wants babies asap. No need to rush though, after all, the model has plenty of time to settle down and start a family, if that's something she wants. For now, she's still deciding WHAT she wants! Click here to see topless shots of Emily Ratajkowski.
A big part of her pregnancy reluctance is that she doesn't want to lose her killer figure. "Emily loves her body and loves her career and she knows she will be able to get back into shape when she has a child, but she also knows it changes everything," a source close to Emily shared with HollywoodLife.com EXCLUSIVELY. "She is battling between having children now or putting it off a few years, since her career is pretty much out of control right now." Sebastian, however, is apparently ready for kids now.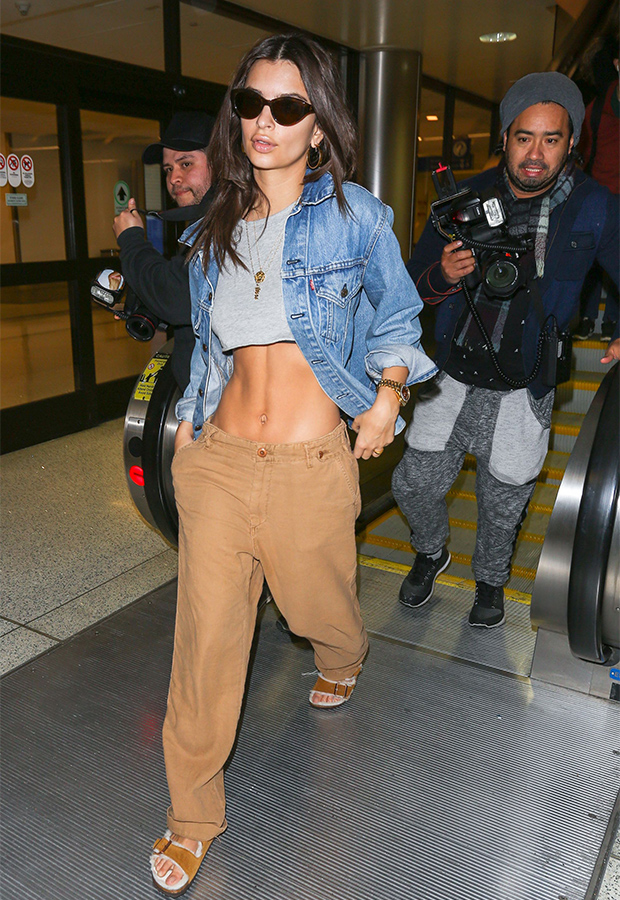 "Her husband wants to settle down now but understands Emily's decisions," our insider explained. But who knows, she could always change her mind! "The chances of Emily being pregnant in the near future are legitimately 50/50 right now," our source added. Just last month, the I Feel Pretty actress revealed she and Sebastian tied the knot in a surprise, under-the-radar ceremony. "I got married today," Emily shared with her Instagram followers of her unexpected nuptials, which took place at New York City Hall.
Since then, the two enjoyed a relaxing honeymoon in Utah, and of course Emily posted PLENTY of nude pics while they were there. Sebastian and Emily dated for just a few weeks before they got married in February, so we can totally see them taking the baby step a bit slower.
Click to Subscribe to Get Our Free HollywoodLife Daily Newsletter

to get the hottest celeb news.