'The Walking Dead': Why Rick Needs To Follow Abraham To D.C.
Spoiler alert! Why didn't Rick go to Washington, D.C. with Abraham, Eugene, and Rosita on 'The Walking Dead'? Here's why he should have, and why I hope to see him catch up with them before the season's end.
On the Oct. 26 episode of The Walking Dead, Abraham (Michael Cudlitz) decided to pack up his group, Eugene (Josh McDermitt) and Rosita (Christian Serratos), and head off to Washington, D.C. without Rick (Andrew Lincoln). There are a million reasons why Rick should go with them, but here are just a handful to get him started.
'The Walking Dead': Rick Needs To Go To D.C. With Abraham
When that little school bus drove away from the church on the Oct. 26 episode of The Walking Dead, I felt my heart sink inside of my chest.
Not only were Abraham and his crew going their separate way, but they were taking Glenn (Steven Yeun) and Maggie (Lauren Cohan) with them.
Why was Rick standing in their dust holding a map with a note telling him that he should be with them? Why wasn't he ON that bus? Mostly because Daryl (Norman Reedus) and Carol (Melissa McBride) were still missing in action. I can respect that. But, that doesn't mean Rick made the right decision.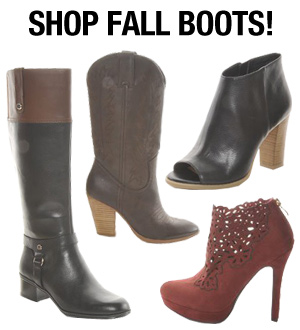 After Terminus went down in a blaze of glory, they decided that there would be no more splitting up. I mean, come on. We spent the entire second half of season four watching each part of the group find their way back to each other. We shouldn't have to do that again, and neither should they!
One of the most important reasons why Rick should have been on that bus, along with everyone else, is because of Glenn. Rick needs Glenn. Daryl may be Rick's partner-in-crime, but Glenn is Rick's voice of reasoning. This was proven true when he stood directly in between Rick and Abraham before they killed each other over a school bus.
And let's not even get started on Maggie. How could Maggie just up and leave without thinking about finding her own sister, Beth (Emily Kinney)? Granted, Maggie doesn't know that Beth is alive, like we do, but she also doesn't know that she's dead.
Rick: Abraham Is Right, The World Needs You
Here's the thing, though. Rick doesn't just need to be with his own people. It's the rest of the people in the world that need his leadership, especially if Eugene really can cure whatever it is that creates walkers out of dead people.
Once Eugene gets to Washington, D.C. and tells everyone his "fire-against-fire" cure idea, what happens next? Sure, they can eradicate the virus (if that's what it is), but what about the millions of walkers currently combing the rest of the earth?
The world will need Rick and his leadership skills to clean up — and there is a LOT of cleaning up. Maybe it wouldn't involve a whole lot of revenge-killing, which Rick seems to excel at these days, but it would allow him to return to the man he once was: a "good guy" leader.
No matter what happens, Rick will never be the same. He will always be dark, and mysterious, and broken inside after everything he lost. But finding a purpose again, one that isn't so violent and gruesome, that could help him rekindle his connection to humanity. And, it can help him make sure that Judith gets a chance at a long life and a future.
At the end of the Oct. 26 episode, Daryl returns. Whether or not he is with Carol — or Beth — remains to be seen, but if everyone is back then Abraham and his group are only half a day ahead of them. There's a chance — a small one, but still a chance — that Rick can decide to hit the road immediately to catch up with them.
Tell me what YOU think, HollywoodLifers — Should Rick be trying to catch up with Abraham? Do you think he could help change the world with Eugene? Let us know your thoughts in the comments below!
— Lauren Cox
Follow @Iaurencox
More 'The Walking Dead' News: