Tyler Posey & Seana Gorlick: Why He Dumped His Fiancee After 10-Year Romance
Fans are heartbroken after 'Teen Wolf' star Tyler ended his engagement to Seana just three months after he proposed. Now HollywoodLife.com can EXCLUSIVELY reveal the heartbreaking reason why Tyler broke things off with his longtime love.
It wasn't so long ago that Tyler Posey, 23, was gushing about how excited he was to be engaged to his middle school sweetheart, makeup artist Seana Gorlick. So what went wrong? He felt "the relationship just wasn't right anymore," a source tells HollywoodLife.com EXCLUSIVELY — find out why!
Tyler Posey Dumped Seana Gorlick — Why He Ended 10-Year Romance With Fiancee
As much as Tyler loves Seana, he decided to call of their engagement because he wants to focus on himself and on his acting career, which is totally taking off!
"Tyler sees that his career is at a certain peak. If he were to settle down in his real life, it would turn into slowing down things down in his career," a source tells HollywoodLife.com EXCLUSIVELY. "He knew that getting married would lead to a family and he was at that place at one point but he is now in a completely different space."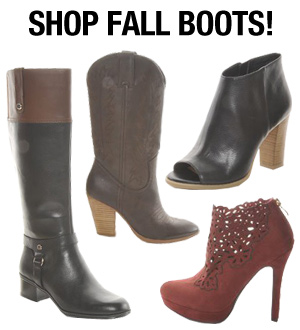 Tyler was also thinking of Seana when he made his decision, and it sounds like he really wants what's best for her too.

"He didn't want to get closer to a wedding and becoming a father because that is something he would regret at this time," our source reveals. "He didn't want to lead her on because he only wants to get married once, and when it is right it is right and the relationship just wasn't right anymore."
Sadly, another one of the reasons why the relationship wasn't working for Tyler anymore was because he wanted to explore other romances before settling down. Keep in mind, Tyler had been with Seana since he was just 12 years old!
"He hasn't acted on it but the temptation of endless girls wanting him has definitely been a struggle and taken a toll," our source says. "He didn't want to get married and then cheat on her. He needed this break, which appears to permanent."
The Teen Wolf actor first shared the sad news of his broken engagement during an interview at an ASPCA cocktail event in LA on Oct. 22.
"You're the first interview I've said this to. We have broken up," he told Us Weekly. "I'm just gonna get it out there because I get sad talking about it. I'm just gonna get it out there now so that hopefully people start hearing about it."
The most heartbreaking thing of all? When asked if they were still friends, Tyler replied, "I don't know."
So HollywoodLifers, what do YOU think of all this? Did Tyler do the right thing by breaking up with Seana? Let us know.
— Tierney McAfee, Reporting by Russ Weakland
More Sad Break Ups: