Tyga & Drake's Feud: Are They Really Fighting Over Blac Chyna?
Deputy Editor of Los Angeles
Tyga slammed Drake in an explosive interview with 'Vibe' magazine, in which he called the rapper 'fake.' Tyga's feelings caught us completely off guard, but all of his animosity may be due to the fact that Drake allegedly had sex with Tyga's baby mama, Blac Chyna, according to a new report.
Tyga, 24, isn't holding back! In a new interview with Vibe magazine, the "Rack City" rapper revealed he has a lot of hate for Drake, his Young Money label mate. And according to a new report, it's all because of Drake's alleged relationship with Blac Chyna, Tyga's ex-girlfriend and baby mama.
Tyga Disses Drake In 'Vibe' Magazine — Fighting Over Blac Chyna Relationship?
"I don't really get along with Drake," Tyga told Vibe.
"I don't like Drake as a person," he explained. "He's just fake to me. I like his music; you know what I'm saying? I think his music is good, but we're all different people. We were forced together and it was kinda like we were forcing relationships together."
So why all the animosity? Apparently, Tyga dislikes Drake because the former Degrassi actor, 27, allegedly slept with his baby mama, Blac Chyna, MediaTakeOut.com reports. And it was more than a one night stand.
According to the site, Drake used to fly Chyna all around the country, when she was a stripper in Miami, just so he could see her. Interestingly, Chyna allegedly tweeted in 2010 about being mentioned in Drake's "Miss Me" song.
Furthermore, Drake and Blac Chyna have allegedly been sleeping together up until recently — behind Tyga's back.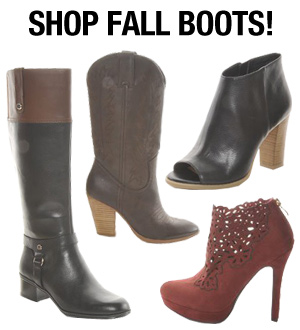 "Tyga thinks it's real disrespectful that Drake would do him like that, even though a lot of rappers were [sleeping with] his baby's mother. . . . Plus [Tyga's] got [his good friend] Chris Brown in his ear trying to make him hate Drake," a source told the site.
Tyga: Worried Drake & Kylie Jenner May Hook Up
And to make matters worse, Tyga is reportedly worried that Drake is spending a lot of time with his rumored girlfriend, Kylie Jenner. Kylie has allegedly been spotted partying at Drake's mansion, recently.
And considering the fact that "Drake has zero respect for [Tyga]," we'd be worried too.
What do YOU think, HollywoodLifers? Is Blac Chyna worth fighting over? Should Tyga be worried about Drake and Kylie spending time together? Tell us how you feel!
— Chris Rogers
More Blac Chyna News: