Jordin Sparks Gets A Nose Ring — Love Or Loathe?
Jordin Sparks is switching up her look! On Oct. 22, the 'No Air' singer posted a picture to Instagram showing off her new nose ring. Do you love or loathe her new piercing? Click inside to vote!
Jordin Sparks, 24, is rocking a new and extremely edgy look! The singer — who recently split from longtime love, Jason Derulo, 25 — posted a black-and-white selfie to Instagram on Oct. 22, of her new septum piercing! Do you love Jordin's new look?
Jordin Sparks Nose Ring — Posts Picture of New Piercing
Jordin's style is certainly evolving! The stunning singer posted the picture of her shiny new bling while on a flight, she captioned the cute selfie, "I'm about to be wiiiiiide awake on this redeye."
Just hours later, the Left Behind actress posted a second picture, this time with just her small piercing on her right nostril. She captioned the second selfie complete with duck lips, "Wide awake!! Aaaaand just like that, it disappears! I love the versatility of this piercing. Can't wait to get a cuter ring. :)"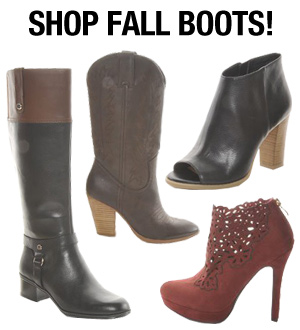 We love that Jordin is so open to changing up her look and accessories. Her septum piercing is definitely a bold choice, but we have to admit — Jordin can pull it off!
Since her split from Jason, Jordin has really turned into quite the fashionista and is showing off her flawless figure. As HollywoodLife.com previously reported, at the premiere of Left Behind on Sept. 26, the beautiful singer showed that she has mastered revenge dressing by sporting a long black dress with stunning lace detail.

Wil Jordin Sparks & Jason Derulo Get Back Together?
Jordin and Jason were together for three years and were very open and affectionate about their love. While their split may be new, a source told HollywoodLife.com exclusively that they will not get back together.
"Jason and Jordin are done forever," our source revealed. "There is no chance for them to get back together. He is completely checked out. He is moving on from Jordinand will not be involved with her in the future. It is over."
"Jason is looking for someone new, but Jordin is still heartbroken," our source adds.
What do YOU think, HollywoodLifers? Do you like Jordin's piercing? Let us know your thoughts below!
— Caitlin Beck
More Jordin Sparks News: