If you purchase an independently reviewed product or service through a link on our website, we may receive an affiliate commission.
Mindy Kaling is an American actress, comedian, writer, producer, and director. Honestly, what can't this incredible woman do? The widely accomplished, Emmy Nominated actress is truly an inspiration to women everywhere. Not only is she capable of anything she sets her mind to, but she's also someone who makes fashion fun and effortless.
Byinns Square Neck Sleeveless Ruffle Dress: $34.99 (Orig. $58.99) – Buy it on Amazon
If you want to emulate one of Mindy's adorable looks, we have the perfect place to start with an inexpensive lookalike dress.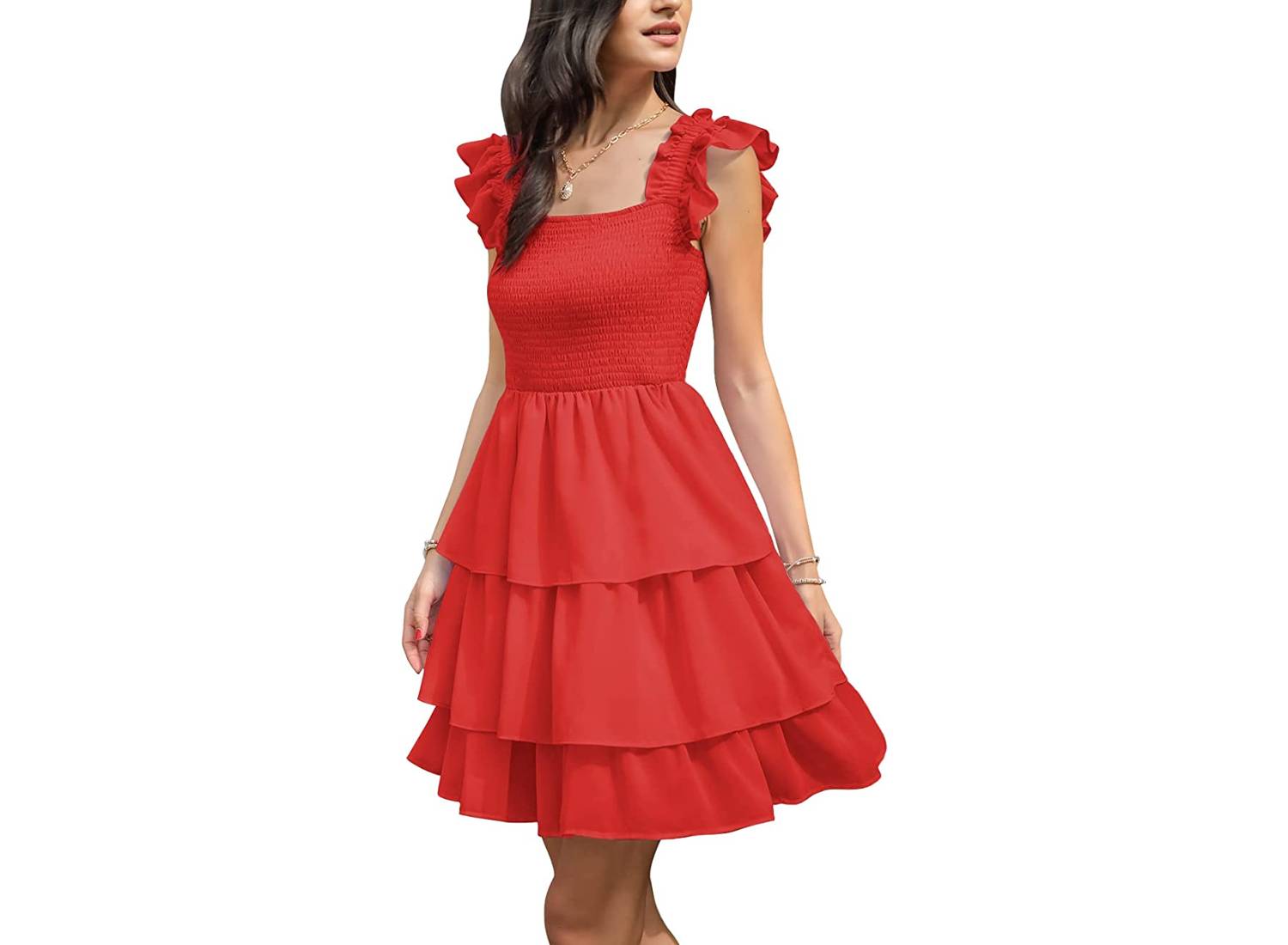 This super cute dress is perfect for all of those upcoming summer events you've got scheduled. The dress comes in several different color options so you can pick a color (or two) that fits your style. The frills on the sleeves and the ruffled skirt make this dress unique and the backless aspect shows off a bit of skin.
The sleeves are versatile and can be worn either on or off the shoulder to fit your look. Its fabric is made of lightweight polyester that's flowy and breathable, making it a great choice for any outdoor gathering you might be attending this season. Comfortable, fashionable, and versatile–this dress is the perfect summer trend.
Usually, this adorably ruffled dress is $58.99, but it's currently on sale for over 40% off, bringing the price down to $34.99. Make sure you get your hands on this charming Mindy-inspired dress today before this deal expires.