If you purchase an independently reviewed product or service through a link on our website, we may receive an affiliate commission. Learn more about our policies and reviews.
Kendall Jenner rocks every runway, looks perfect in every Instagram selfie, and is always glowing when she appears on her family's reality show The Kardashians. One of the secrets to her flawless skin is her favorite moisturizer — the Estee Lauder Revitalizing Supreme+ Night Intensive Restorative Creme, which promises to firm, lift, and nourish all in one. "Estée has a lot of great skincare products. They have this night-care cream that's amazing," Kendall told Byrdie.
Shop the Estee Lauder Revitalizing Supreme+ Night Intensive Restorative Creme for $53.85 on Amazon today!
With this night cream, you'll wake up feeling refreshed and rejuvenated, along with looking extra radiant, all from the work the moisturizer does overnight. The moisturizer is carefully designed with 2X concentrated moringa extract and collagen-boosting technology to create more firm and lifted skin — natural protein production peaks while you sleep, so it's important to apply at bedtime. According to Estee Lauder, 99% of women said their skin felt nourished instantly and 94% of women said their skin felt firmer after using.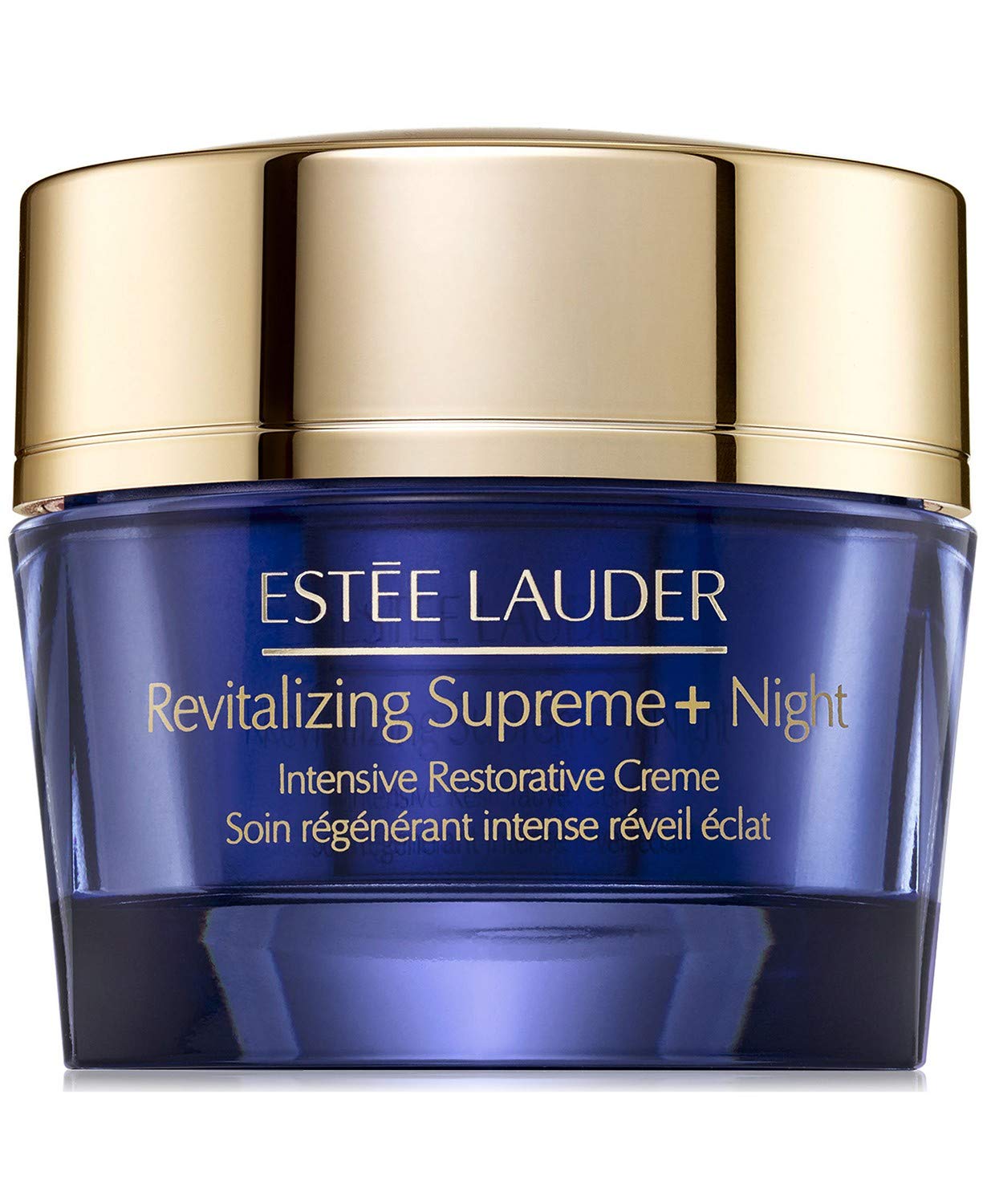 The moisturizer is the perfect consistency — creamy and nourishing, but still doesn't feel too heavy on the skin. As for ingredients, the sea lavender flower extract helps naturally replenish your dead skin cells, the hyaluronic acid ensures ultra hydration (since skin loses water faster at night), and all the ingredients combined amplify the skin's own production of plumping. Your skin will feel more lifted, soft, and replenished every morning. Estee Lauder speaks highly of moringa, which is an effective youth power ingredient and is often referred to as the "miracle tree". The extract was created through an exclusive process that supports your skin and helps with anti-aging.