If you purchase an independently reviewed product or service through a link on our website, we may receive an affiliate commission.
You're one step closer to flawless skin! This $15 PIXNOR 2020 Waterproof Face Spin Brush provides the lasting effects of a high-end facial for not even a quarter of the price. What's the catch? — Absolutely nothing! This beauty technology is a best-seller on Amazon and it includes more brush heads (7) than its rival competitors, plus, it's on sale for Black Friday!
Find the PIXNOR Waterproof Face Spin Brush for $15 here!
What does the PIXNOR face spin brush do for your skin? — This easy-to-use tool provides a full range of cleansing, from gentle, to deep-cleansing and exfoliation. It caters to all skin types (even sensitive skin) with its seven diverse brush heads: It has three small brush heads for facial cleansing; a head for makeup removal; a pumice head and a polish accessory for removing calluses; and a massage brush for massage your face. This piece of miracle technology is specifically designed to make the spin brush simpler to clear away makeup and dead skin. Additionally, it conquers blemishes and clogged pores in order to advance the skin's elasticity and collagen production. It can also help to remove blackheads and whiteheads, and it effectively reaches hard to clean areas, like the sides of your nose and t-zone.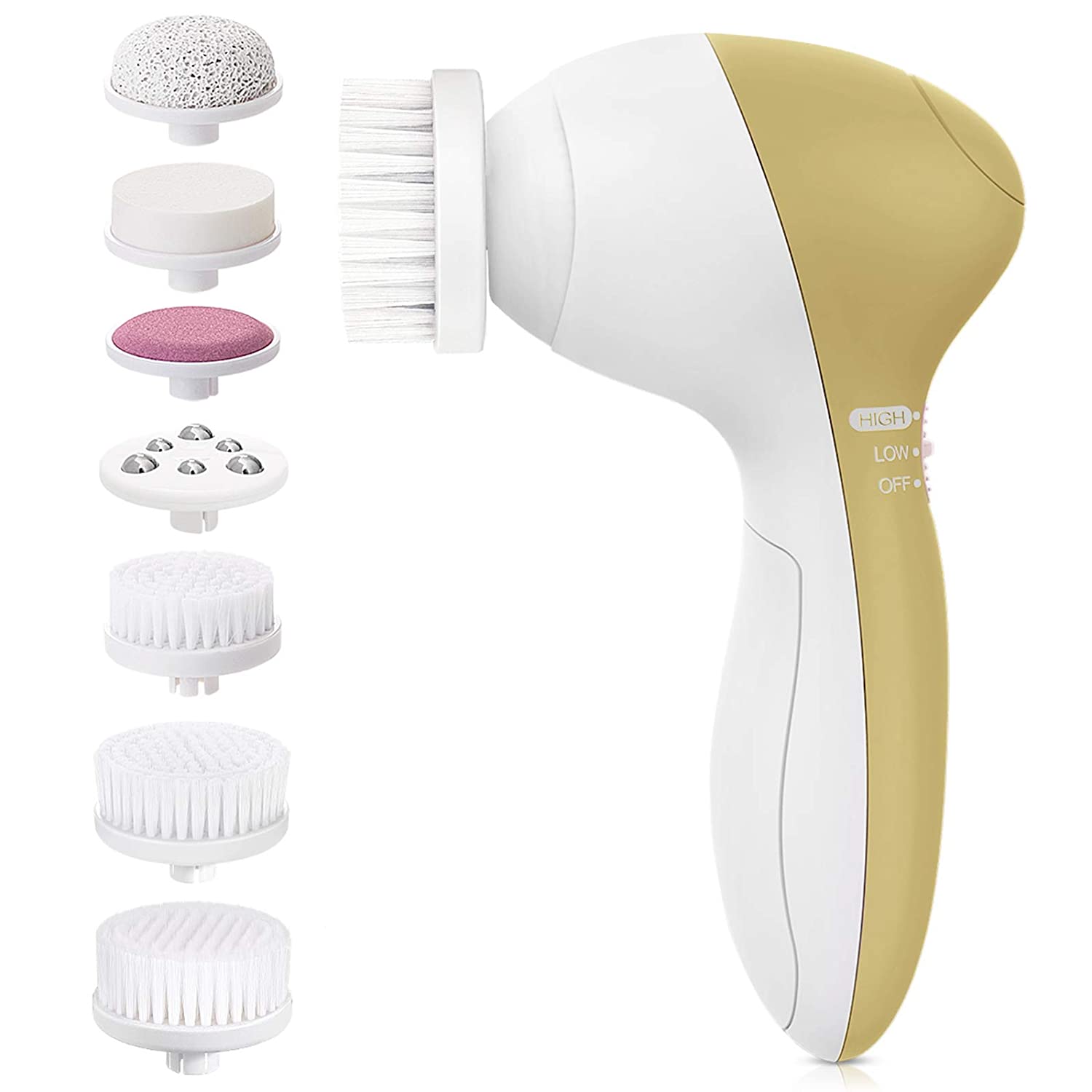 This 7-in-1 set includes many different options to adapt to all skin types. The speed of each brush can be adjusted using high and low settings, depending on how your skin adapts to the cleansing materials: low speed for sensitive skin; high for normal or abrasive skin.
The newest PIXNOR face brush is a game-changer with its waterproof technology. Its special IPX6 waterproof design is ideal for those who wish to use this model in the shower. PIXNOR has assured its customers that its latest face brush is safe to use in the shower or bath without worry. Enjoy a spa-quality facial treatment in the comfort of your own home with the PIXNOR 2020 Waterproof Face Spin Brush. At just $15, this is a deal you simply can't pass up!