If you purchase an independently reviewed product or service through a link on our website, we may receive an affiliate commission.
Spring is officially in full swing which means the weather is going to be extra dry these next few months. To get you prepared, we found the best body washes to keep your body extra clean, hydrated, and soft this season and you can shop all of our top picks below.

1.
Way Of Will Natural Cleansing Body Wash
Remember that commercial that showed you what it feels like to chew 5 Gum? Well, this essential oil-based body wash from 45 Natural will provide the bathtub equivalent of that sensory experience. The wash's two main ingredients — grapefruit and pine — will help wake you up in the morning. But the benefits of these ingredients extend beyond smell; mandarin and peppermint essential oils can help with skin problems (peppermint essential oil is also used to soothe "aching muscles," as the company points out). This body wash is also free of all those ingredients that can potentially irritate sensitive skin: phthalates, gmos, aluminum, parabens, and SLS. It's also cruelty-free! $21, amazon.com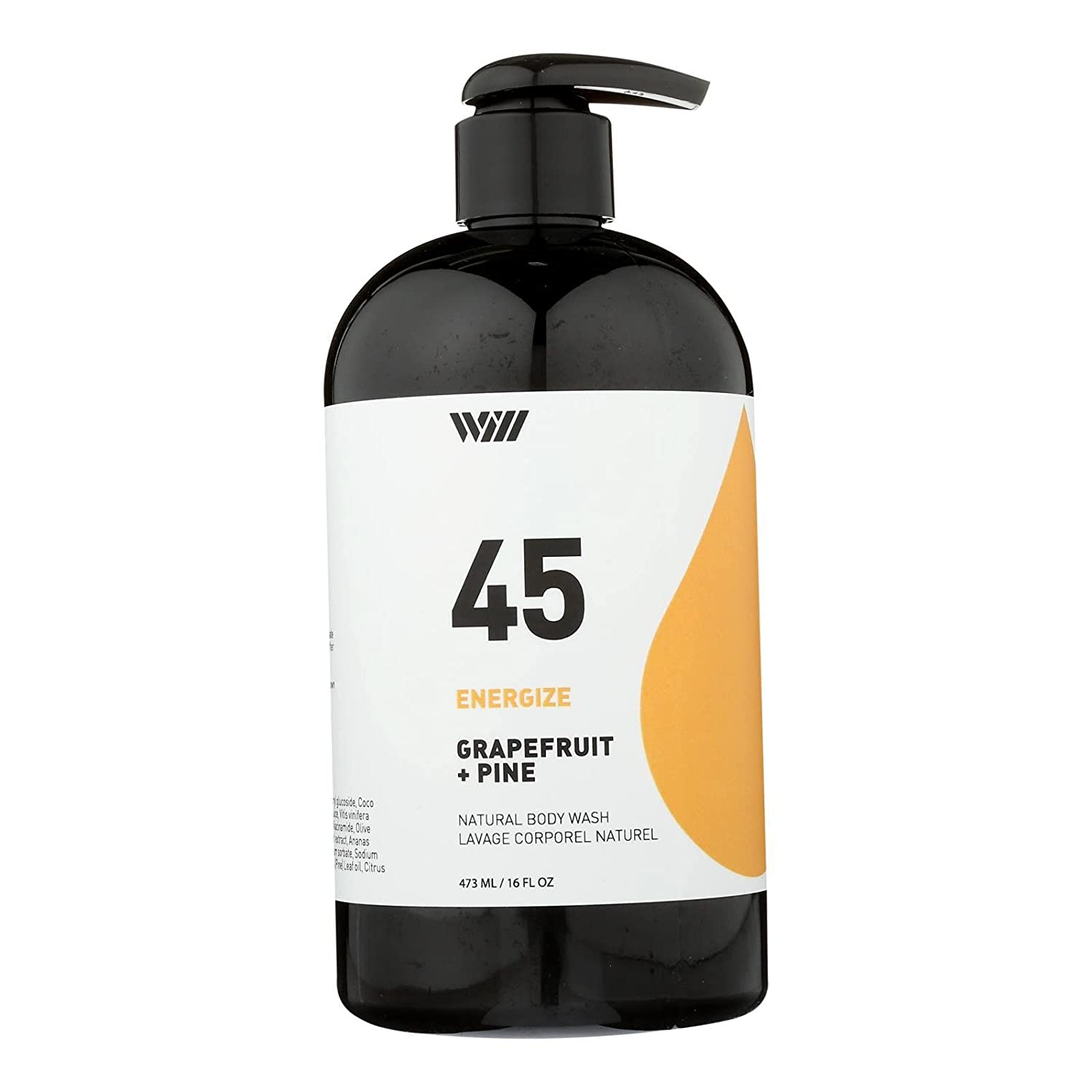 2. Josie Maran Skin Dope Ultra Nourishing Daily Body Wash
If you're extra keen about what's going on in your body, this body wash from Aleavia should come as a relief. Not only is it plant-based and free of chemicals, but it's also only formulated with seven pure ingredients (including coconut oil, glycerine, aloe vera, lavender essential oil, sea kelp, and citric acid). This formula isn't just a random combination of pleasant-smelling ingredients, either; it's actually a "prebiotic formula which naturally stabilizes the pH levels in your skin," the company explains on its Amazon page. $25, amazon.com
3.
Alaffia – EveryDay Shea Body Wash
Shea butter is one of the most popular ingredients in lotion (because it seriously makes your skin soft) — so why not use it in your body wash, too? The unrefined "raw" sea butter in this body wash is fair trade since Alaffia is not just a beauty company but also a social enterprise that works with women-led cooperatives in West Africa, who "produce fair-trade ingredients rooted in tradition," according to the company's Amazon listing. This body wash (which is sulfate-free) is also made with virgin coconut oil! $10, amazon.com
4.
Mrs. Meyer's Clean Day Moisturizing Body Wash
Mrs. Meyer's is known for the brand's soap and cleaning products stocked on Trader Joe's shelves, but did you know the company sells a popular body wash, too? Like its sister products, the Moisturizing Body Wash has that signature floral scent (thanks to the lavender herb in this formula, which is also made up of plant-derived ingredients, flaxseed, olive oils, chamomile and aloe extracts, glycerin, and essential oils). It's also free of parabens, phthalates, MEA, DEA, and artificial colors! $7, amazon.com
5.
Kopari Hydrating Body Wash
Who doesn't want to smell like "sweet coconut milk"? That's what Kopari brags its Hydrating Body Wash does, which is formulated with coconut water, sea kelp, organic aloe vera juice. Amazon reviewers raved over how "moisturizing" this vegan body wash is. $16, amazon.com
6. Uncle Bud's Hemp Body Wash
This body wash is formulated with pure Hemp Seed Oil as well as a hemp-infused formulation, CANATREX, which is full of supplements. Even better, it has a delicious coconut scent that leaves your skin smelling and looking delicious. Not only does it get rid of the day's dirt and grime, but it is super hydrating which is great for keeping your skin moisturized in the summer. $8, unclebudshemp.com
7.
Love Beauty and Planet Relaxing Rain Body Wash
Argan oil is regarded as the holy grail for hair moisture in the beauty community. Did you know the oil feels just as luxurious on your skin, too? That's why it was formulated in Love Beauty and Planet's Relaxing Rain Body Wash, which delivers on its name with other ingredients like heirloom French lavender that's ethically sourced and organic coconut oil. You're also doing good for the planet by using this as your body wash of choice; the bottles are made with 100 percent recycled plastic, and the body washes are not tested on animals. $17, amazon.com