T.J. House opened up about his sexuality publicly for the first time in a heartfelt post on his social media on Thursday, December 8. The former MLB star, 33, who played his last season in the league in 2017, opened up about love and how it's one of the most important things for everyone to be able to define for themselves. "Each of us defines love in a different way, but at the core we all just want to feel the same. To be loved by someone who only wants the best for you, walking the trials of life side by side," he explained with a heartfelt announcement. Find out more about T.J. here!
1. T.J. came out in a lengthy Facebook post
In his coming out post, T.J. also announced that he was engaged to his longtime boyfriend Ryan Neitzel. With the exciting announcement, the baseball player explained that even though he was so happy to get to play ball professionally, he wished that he could've shared his life with someone. "Don't get me wrong, I loved every moment of my playing days, and I would go the same route again if I had the chance," he wrote. "Even with all the money, fancy cars, nice clothes and a little tiny bit of fame, I would go home every night wishing I could change. Deep down I wanted something more, I wanted to be loved not for what I did, but who I was."
He shared that he was happy to share his engagement after the Respect for Marriage Act passed in Congress, and that he was looking forward to spending his life with his future husband. "It allows Ryan Neitzel and I to come together and create something beautiful. It gives me the confidence to get engaged to the person I love (he said Yes!), to marry them. I have a wonderful fiance, who challenges me daily to become a better person. To live life authentically. One who I never deserved but blessed to have. Love you see, it's for everyone," he wrote. "Today I am loved."
2. He's been with his fiancé for 8 years
While T.J. hadn't publicly come out until his recent post, he has been dating Ryan for a very long time, and his fiancé has made many appearances on his Instagram. He celebrated their eighth anniversary with a series of photos, captioned with a Harry Potter quote ("Always") back in September. "Happy 8 turns around the sun," he wrote along with the quote.
3. He began his career with the Cleveland Indians in 2014
As he alluded to in his Facebook post, playing pro baseball was a childhood dream for T.J. He was drafted by the Cleveland Indians (now Cleveland Guardians) out of high school in 2008, when he started playing in the minor leagues. After three years playing for minor league teams, the southpaw pitcher was brought up to the MLB in May 2014. He finished the season with five wins and three losses. In the following two seasons he only played four games each year, and became a free agent in November 2016. After that, he signed a minor league contract with the Toronto Blue Jays and played two more MLB games with them.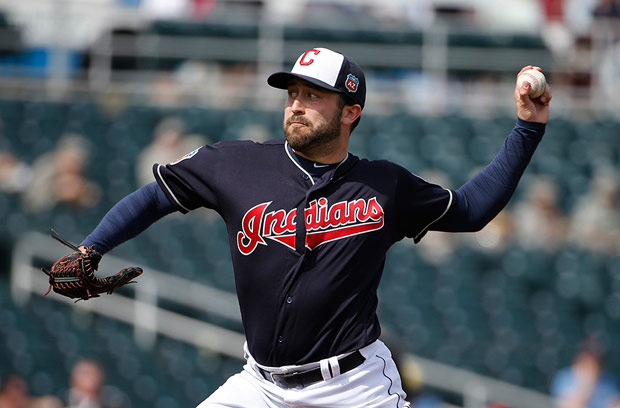 4. He played in the minor leagues from 2018 to 2020
Following his time with the Blue Jays, T.J. signed a minor league contract with the Chicago White Sox. He spent the remaining years of his pro baseball career as a minor leaguer. He played for teams in Milwaukee, Kansas City, and Sugar Land, Texas, before becoming a free agent after the 2020 season.
5. He became a real estate agent after retiring from baseball
After stepping away from professional baseball, T.J. made a big career shift and became a real estate agent, which he seems very happy with! He currently works for Cutler Real Estate, and he spoke about why he loves that industry on the company's website. "Ability to connect with people, helping them move to a new place in their lives," he said about why he chose the career.
Click to Subscribe to Get Our Free HollywoodLife Daily Newsletter

to get the hottest celeb news.