Lucky you if you happened to be at XS Nightclub inside the Wynn Las Vegas this Saturday, October 28! Ed Sheeran joined The Chainsmokers as he celebrated the wrapping of his North America tour and treated fans to an encore performance featuring several of his iconic hits.
Ed performed at Allegiant Stadium earlier that evening, which was the last concert before the end of his North America tour. He arrived at XS Nightclub around 1:30 a.m. ready to party — he joined the Chainsmokers in the DJ booth and even snagged Alex Pall's Captain America helmet to get into the Halloween spirit. He was hyping up the crowd with "What's up Vegas, let's go!" and "sing it Vegas!", while he danced around. The singer gave the club guests a real treat — he sang "Shape of You," "Perfect," and "Bad Habits," which are all Ed Sheeran classics. He also joined in for other tunes with the Chainsmokers, including the infamous song "Closer."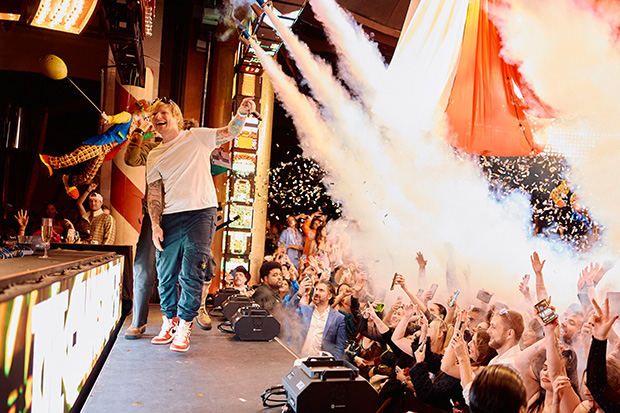 He was definitely having fun in Vegas and did not leave the club until 3:30 a.m. If you want to party like Ed and The Chainsmokers, check out XS Nightclub inside Wynn Las Vegas — you won't regret it.