Kylie Jenner, 20, apparently didn't waste any time getting back to her old routine after giving birth to her daughter, Stormi Webster on February 1. The lip-kit mogul is determined to slim down after gaining 50 pounds from her first pregnancy, according to Life & Style magazine. Kylie is reportedly working out with a team of trainers and eating clean, which includes, "organic fish and chicken — nothing fried, no carbs," a source tells the mag. "She's also drinking detox tea and wearing her waist trainer."
As for what her workouts entail? — "She's doing a lot of weights, cardio, running, squats and push-ups," the insider reveals. "She's also swapped carbs for raw vegetables. And she tries to ban anyone from eating junk food around her so that she's not tempted." However, according to the mag, Kylie has gone overboard with her post-baby weight loss.
"She's counting calories and tries to stay under a 1000 calories a day while also working out three hours a day, five times a week with a personal trainer," the source says, admitting that the reality star has become obsessed with getting her pre-baby body back. — So much that it's reportedly drawn concern from her loved ones. "Friends are worried and have warned her to slow down, but she won't listen." She reportedly began working out just one week after giving birth.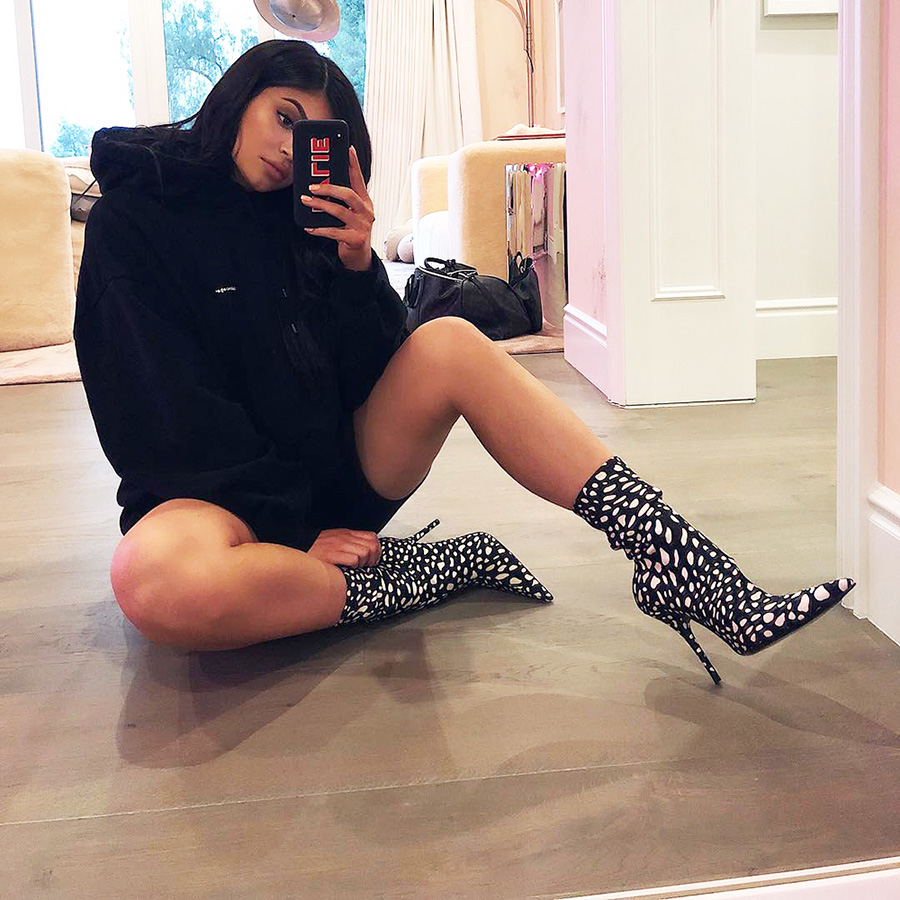 "She's on a mission to be skinnier than she was before she became pregnant," the mag reports. And, although Kylie's allegedly made extreme changes to her health after baby, she's not satisfied with her results so far. "Despite losing such a huge amount of weight in such a short period of time, Kylie still complains to friends," the source admits, adding that her mother, Kris Jenner, 62, is reportedly concerned about her daughter's newfound obsession with losing weight.
HollywoodLifers, do you think Kylie is back to her pre-baby body?