Lauren Jauregui, 21, and Ty Dolla Sign, 32, are going strong, and the proof is in the kiss! The couple shared a romantic kiss when the clock struck midnight on New Year's Eve and the Fifth Harmony member made sure to document the sweet moment. In a series of two videos, Lauren showed off the club scene where she and her rapper beau partied on New Year's Eve. Her last video, which seems to have since been removed, Lauren and Ty Dolla Sign count down to the New Year and seal it with a kiss. Despite the video's absence from Lauren's page, you can still view it below!
Speaking of the New Year, Lauren recently revealed that she's planning on going off the grid in 2018, before her packed touring schedule with Fifth Harmony kicks off. "Next year, we're going on tour in March, I think," she told Forbes. And, because of her upcoming tight schedule, she's made some time for herself in January. "I'm disappearing. I'm going on f**king trips!" Lauren added, "I'm gonna travel for a month and just explore myself and the world and disconnect, which I'm really excited about. Things are just gonna flow as they do, you know? I mean, things come up all of a sudden, and if the thing's dope, you just want to keep going." Now, the only question is, will her boyfriend be joining her? — We'll have to wait and see!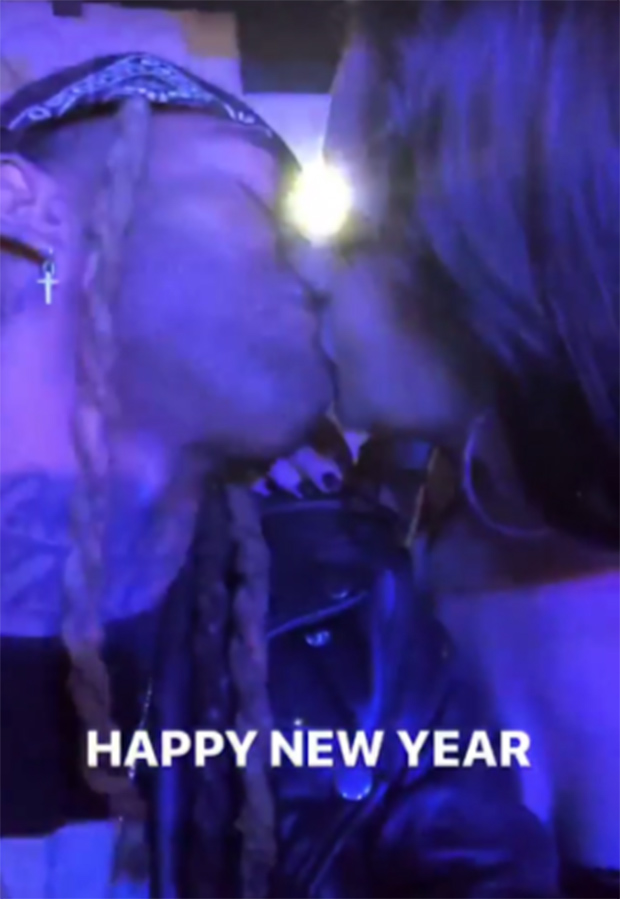 Back in December 2017, Lauren also gushed over her man on the red carpet for the iHeart Radio Jingle Ball in LA. Lauren pulled a question out of a Santa hat, when chatting with Entertainment Tonight, that asked her who she'd be kissing under the mistletoe in 2017. The answer? — Ty Dolla Sign, of course. "I'm going to be kissing him," she said, while blushing. "He's just amazing. He treats me so well."
After rumors swirled that Lauren and Ty Dolla Sign were dating, back in September 2017, the rapper finally confirmed their romance in a radio interview. "Just for you, I'll say yes. Only for The Breakfast Club," he confessed on Power 105.1 FM morning show on Tuesday, October 31. At that time, the couple had been sharing adorable photos with one another on social media; But, they didn't address the dating speculation for some time. Before they began dating, Ty Dolla Sign collaborated with Fifth Harmony on their 2016 hit, "Work From Home."
Lauren came out as bisexual in November 2016 in an open letter to President Donald Trump, 71. "I am so proud of it," she wrote of her sexual orientation. "I am proud to be part of a community that only projects love and education and the support of one another."
HollywoodLifers, are you shipping this couple?