Anna Marie Caldwell: Mama June Shannon Didn't Believe Mark McDaniel Molestation
Anna is still "confused," as she revealed to People in a new interview. "I'm hearing one story from Mama and another one from someone else."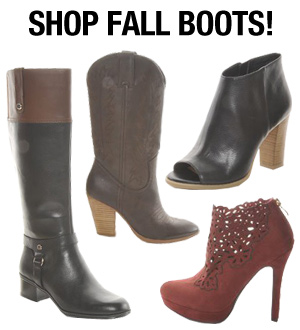 The "someone else," of course, is basically TMZ; the outlet has revealed a number of photos of June and Mark together after the first photo of the alleged couple in bed was said to be the work of Photoshop.
While it's unclear whether Mark was arrested and convicted for molesting Anna specifically, June's daughter tried to reveal the truth to her mother after Mark was arrested for aggravated child molestation in 2004.
"A week or so after [Mark's arrest], I talked to Mama and she was upset, crying and saying, 'I don't believe you, I don't believe you, why would you do this to me?' " Anna further revealed to People. "And I was like, 'Mama, he did that to me and I can't do anything about it. You were never there to see it you were always at work."
Of course, it's understandable that June would have been horrified to learn she had let a child molester enter their home; that said, given that she is allegedly seeing him once more, maybe she really just didn't believe her daughter after all.
Right now, Anna says that "most of [her]" believes her mother. However, their relationship was strained for years after the molestation; she had been living with her grandmother almost right up until the premiere of Here Comes Honey Boo Boo.
Anna Marie Caldwell Will Not Be Letting Her Mother, June Shannon, Near Her 2-Year-Old Daughter If She Is Dating Mark McDaniel
Anna has not yet condemned her mother for her alleged crimes, but should they prove true, Anna will not be letting June anywhere near herself or her 2-year-old daughter.
"I would not let her see Kaitlyn unless Mark is out of the picture or away because I don't want him nowhere near my child," Anna said. "Nowhere close to her."
HollywodLifers, do you believe in Mama June's innocence? Or could she really be putting her children in danger once again by dating Mark? Let us know your thoughts below.
— Amanda Michelle Steiner
Follow @AmandaMichl
More 'Here Comes Honey Boo Boo' News: