If you purchase an independently reviewed product or service through a link on our website, we may receive an affiliate commission.
Athleisure has been the talk of TikTok for a while now. From comfy, WFH lounge sets to athletic gear cute enough for both the office and the gym, TikTok has been on top of letting us know the latest trends. A piece of athleisure that has been blowing up recently is the tennis skirt. If you search #tenniskirt on TikTok you can see tons of outfits that look like they stepped right off the court and onto the runway.
SANTINY Pleated Tennis Skirt: $26.99 – Buy it on Amazon
Recently, one of our favorite celebs, Hilary Duff, was spotted taking part in this trend. If there was another reason needed to hop on the tennis skirt wave, this is it. Keep reading for details on how you can look super chic and match-ready in the must-have adorable pleated tennis skirt.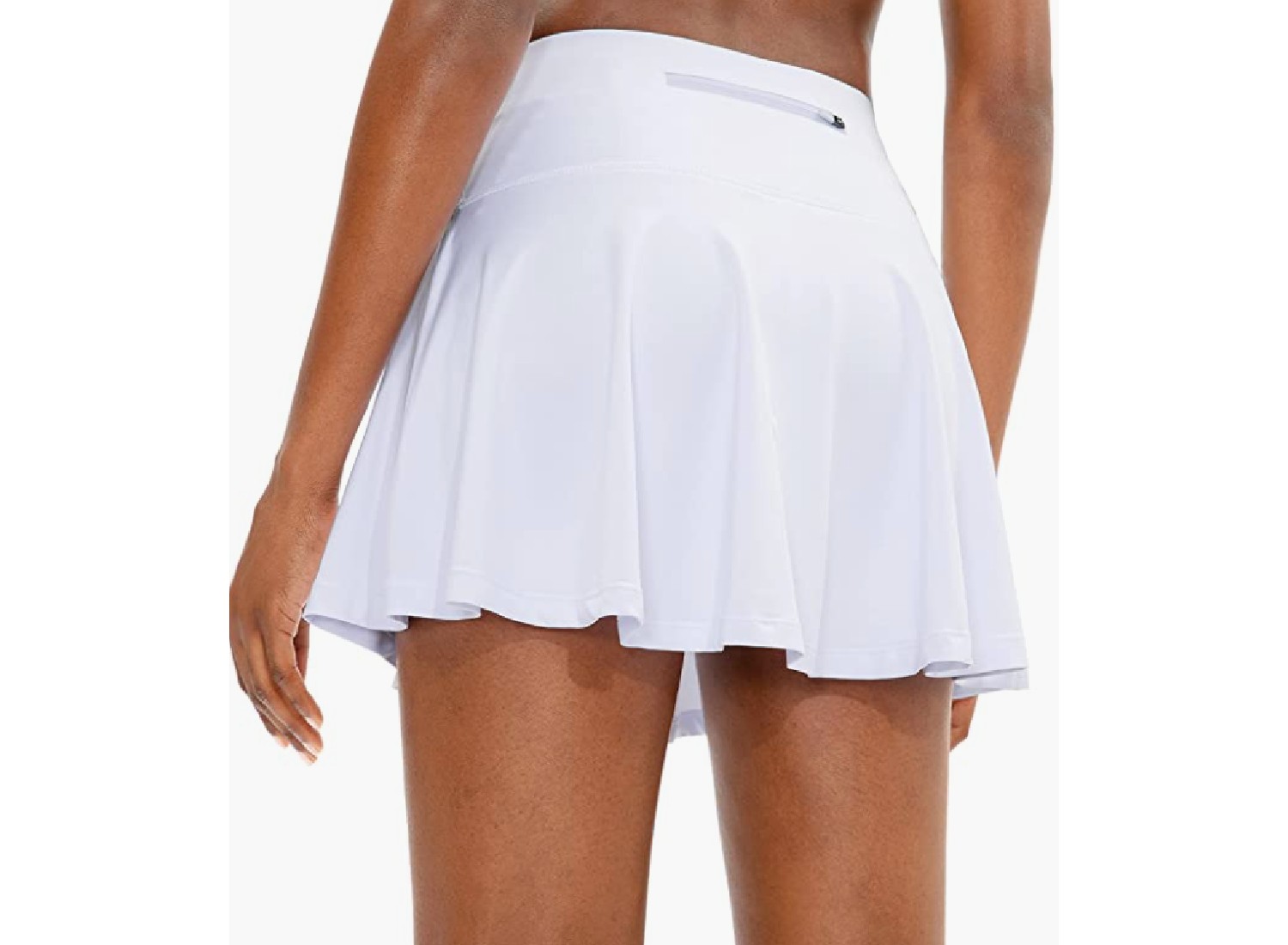 We're huge fans of comfortable, fun fashion – which is why we are really loving this tennis skirt trend. The SANTINY Pleated Tennis Skirt is made with super comfortable material that makes it great for exercising, running errands, or just being out and about. It's made from breathable, quick-dry fabric and features built-in mesh liner shorts that offer even more ventilation.
The high-waisted, wide waistband adds extra comfort and gives you tummy support while also providing full coverage. The waistband moves with you and stays in place without rolling down, so you won't have to worry while staying active. It also includes four pockets (yes, a skirt with pockets — a win-win) so you can keep your phone, wallet, and anything else you need with you at all times.
This comfortable, chic trend is definitely one you want to get in on. Use Hilary Duff as your fashion inspo and create your own tennis skirt look. Stay cozy and trendy with the SANTINY Pleated Tennis Skirt.
Click to Subscribe to Get Our Free HollywoodLife Daily Newsletter

to get the hottest celeb news.