If you purchase an independently reviewed product or service through a link on our website, we may receive an affiliate commission. Learn more about our policies and reviews.
Selena Gomez's brand Rare Beauty has made waves in the makeup community — it's filled with amazing beauty products with great formulas — and a new fan-favorite is the Soft Pinch Tinted Lip Oil. Selena describes the lip oil to Elle as "unlike anything I have experienced in a lip oil. When applied, it goes on like a jelly but transforms into a hydrating formula. It's special!" The lip oil is the perfect combination of glossy and pigmented and is filled with rich ingredients to moisturize your lips to the max.
Shop the Soft Pinch Tinted Lip Oil for $20 on Amazon!
"The formula took two years to develop because it's such a unique texture in a variety of shades—getting the right shades is always really important in our development process," Selena told Elle. She wanted to make sure "to create a wide range that would be flattering for any skin tone." There are eight varying shades to choose from that coincide with the Soft Pinch Liquid Blush, which has also become a widely popular Rare Beauty product. The shade Happy — a bright pink shade — is Selena's personal favorite, but there are plenty to choose from!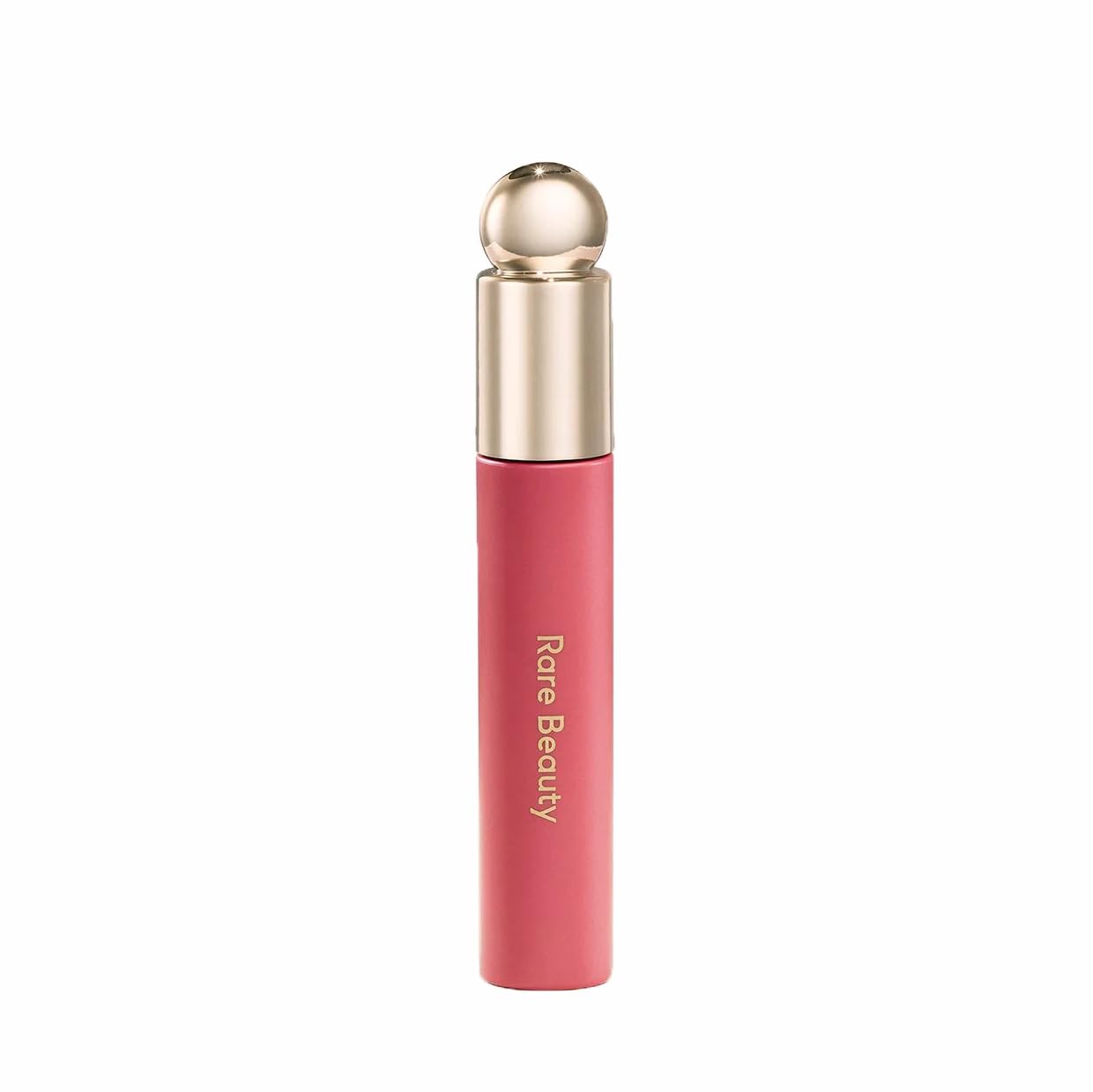 The lip oil will bring a girly color pop to your lips and will nourish and hydrate them in the process. The product gently plumps your pout with a unique gel formula without feeling sticky. Applying one layer with the flat-angled doe foot applicator will give you a sheer layer of perfection — but can easily be layered if you're looking for a more pigmented look.