If you purchase an independently reviewed product or service through a link on our website, we may receive an affiliate commission. For our affiliate policy, click here.
If you've ever felt that your hair could use a little volume or length but isn't growing, then clip-in extensions are perfect for you. There are so many reasons why they're great including the fact that they are easily applied and instantly add definition to your hair. Another benefit is that they're not permanent, so if you just want to try out a new look for a day, you can.
There are tons of different clip-in hair extensions on the market and it may seem daunting and confusing to figure out which ones are right for you. Luckily, HollywoodLife spoke to celebrity hairstylists who shared their favorite clip-in extensions, which will help you narrow down your list.
No matter what hair type you have or what color, there's something for everyone and you can shop all of the best picks, below.
The 5 Best Clip In Hair Extensions According to Celeb Stylists
1. The Hair Shop Skinny Clip-In (Single Piece)
Kylee Heath, celebrity hairstylist with clients including Nicole Kidman, shared that she, "likes going into The Hair Shop or The Wig shop and really looking through the different shades. And holding them in my hands. (But you can also purchase online!) They have a wide selection of colors and then multiple lengths." If you want to start out small and try out a single-piece extension, this one is perfect because it's available in 55 different colors, three different piece sizes, and three different lengths. $25, thehairshop.com
2. Cashmere Hair Clip In Hair Extensions
Hairstylist Jess Elbaum, whose clients include the Modern Family cast and more, told us that she "loves to use the Cashmere Hair clip-ins." The site offers a huge variety of extensions in tons of different colors and styles, which is a huge plus. $200, cashmerehairextensions.com
3. VARIO Clip In Human Hair Extensions
Celebrity stylist Gregg Giannillo, shared with Today, that he, "originally bought these because they were an Amazon's Choice item, plus their reviews — although there [weren't that] many — were almost all five stars. Once I used them, I knew why! They are soft, thick, very good quality, and very well made. They curl beautifully, they color beautifully and they come in so many varieties that you can find a perfect match. They are truly the next best thing to custom-made at a fraction of the price." $65, amazon.com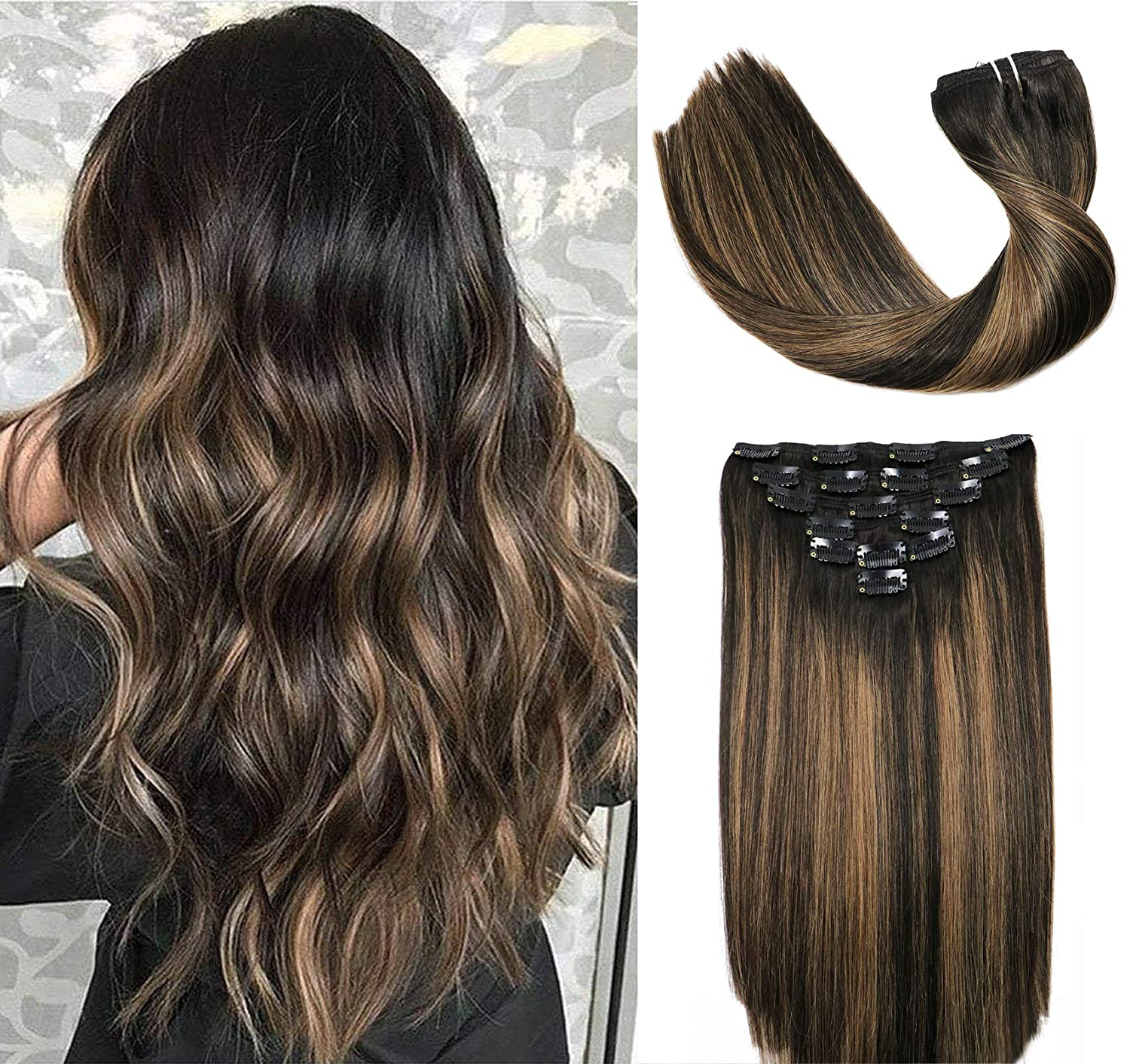 4. True Indian Hair EZ Clips
Celeb hairstylist, Jawara, who has styled hair for celebrities including Beyonce and Naomi Campbell, shared with Allure, that he "really loves True Indian Hair – they have locations in Manhattan, Brooklyn, and Queens. It's 100% human hair and I love it because you can color it and it just works perfectly. They have a variety of textures that I love." $150-320, trueindianhair.com
5. DevaLook Clip-In Hair Extensions
Hairstylist Felix Fischer, whose clients include Julia Roberts, shared with Today, "For easy, clip-on hair extensions, DevaLook comes in an assortment of colors, adds some nice volume and is easy to use." $14, amazon.com