It only took 26 years but a Good Burger sequel is finally happening! A follow-up to the iconic 1997 comedy film was announced by stars Kenan Thompson and Kel Mitchell on The Tonight Show Starring Jimmy Fallon on March 18. Good Burger 2 will premiere on Paramount+ and Nickelodeon has already shared some exciting tidbits about the sequel. As fans may remember, the original Good Burger was a huge hit at the box office and developed a cut following in the years after. The film was based on the sketch from All That where two teenagers try to save a burger joint they work at from going out of a business, when a competitive burger restaurant opens across the street.
So, what will Good Burger 2 be about? And when can we expect to see it? HollywoodLife has the answers to all of that, and more, below!
Good Burger 2 Release Date
Nickelodeon confirmed that Good Burger 2 will premiere on Paramount+ later in 2023. An exact release date has not been revealed yet. The sequel will be released over 26 years after the original debuted in theaters on July 25, 1997.
Good Burger 2 Cast & Crew
Cast
Kenan Thompson and Kel Mitchell are returning for Good Burger 2 as Dexter and Ed, respectively. Kel told HollywoodLife in an EXCLUSIVE interview that he and Kenan have "been wanting this to happen since the first one." Kel added, "But we've known about the process of this for a long time. We're super excited now that the burgers are back and everybody knows what's happening. It's going to be a great, great script. That's the thing that we really wanted. We wanted the script to be fun for the fans of the '90s and the kids today."
In his HL interview, Kel also hinted that most of the other original cast members — which includes Shar Jackson, Linda Cardellini, Shaq, and Sinbad — will also be returning. "Oh yeah. They're in the script," Kel said. "I can't give away everybody as far as cameos, but there are a lot of surprises from the first one that will be in there, and then we will have more as well. And then we announced it last night and if you want to be in it, hit us up. The phone has been blowing up."
Kenan shared a statement about Good Burger 2 after the sequel was confirmed on March 18. "I can't believe it's been a little over 25 years since great customer service was born at Good Burger! Being a part of something so many generations of people have come to love has made me so proud and now to be back where it all began working on the sequel is surreal!" he said. "Love performing with my brother Kel and can't wait to show the fans what these characters have been up to since we last saw them."
Crew
Good Burger was directed by Brian Robbins, but the sequel will be directed by Phil Traill. Kevin Kopelow and Heath Seifert, who co-wrote the original film, are serving as writers and executive producers on the sequel. Nickelodeon Studios is producing the film.
Good Burger 2 1st Pics
On May 19, 2023, first pics of Kenan and Kel in character emerged from the Providence, Rhode Island set! In the photos, which you can view below, Kenan rocked street clothes including jeans, a green button up top, and a blue and purple striped shirt underneath. He also wore white sneakers and a mischievous expression.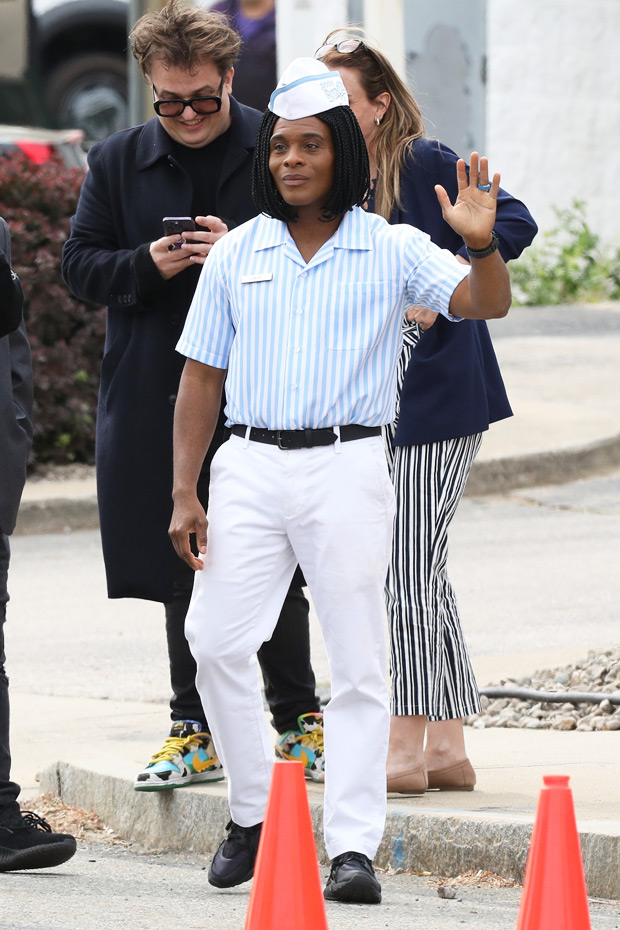 Kel wore the iconic, unforgettable "Good Burger" uniform of white pants, white service cap, and blue and white striped short sleeved shirt. He finished the memorable look with a black belt and black sneakers and appeared to be waving as he filmed a scene on the street.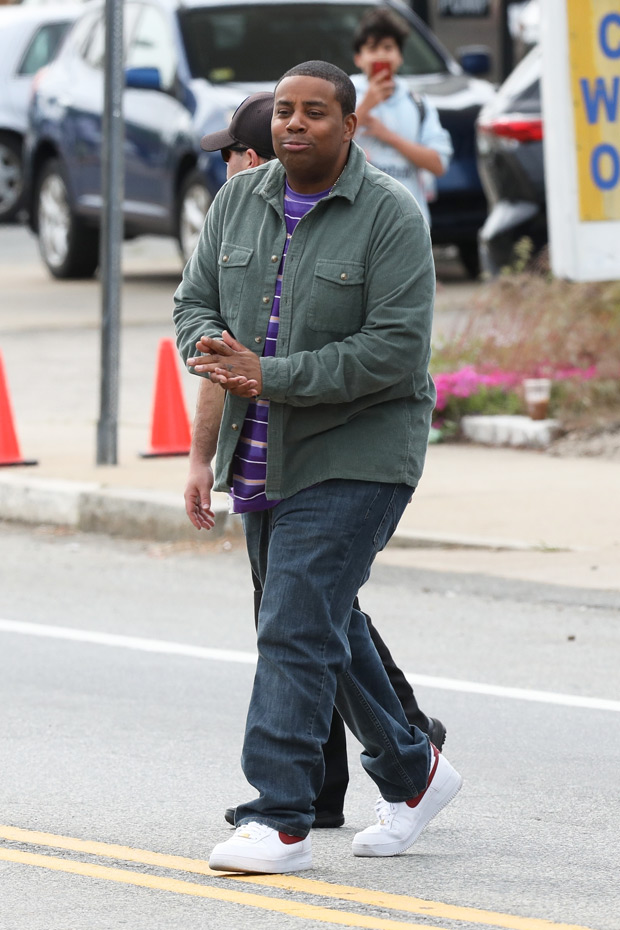 Good Burger 2 Plot
The original Good Burger ended with Dex and Ed being hailed as heroes, after they saved the Good Burger from going out of business. Ed says the final line of the film, which is, "Welcome to Good Burger, home of the Good Burger. Can I take your order?" We now know that the sequel is taking place in present day, meaning 26 years after the events of the first film.
Nickelodeon shared the official longline for The Good Burger 2 after the sequel was announced. It reads, "Dexter Reed is down on his luck after another one of his inventions fails. Ed welcomes Dex back to Good Burger with open arms and gives him his old job back. With a new crew working at Good Burger, Dex devises a plan to get back on his feet but unfortunately puts the fate of Good Burger at risk once again."
Kel teased some of what fans can expect from the sequel in his interview with HL. "Ed is running Good Burger, so that's going to be awesome. You could imagine how that could go with him running it," Kel said. "Kenan's character is going to get Good Burger in a little bit of trouble. That's literally all I can say."
Click to Subscribe to Get Our Free HollywoodLife Daily Newsletter

to get the hottest celeb news.