Andor is a Star Wars series on Disney+.
Season 1 premiered in September 2022.
Season 2 will be the final season.
The first season of Andor was a massive hit for Star Wars fans, so the hype for season 2 is real. The Disney+ series is a prequel to the 2016 film Rogue One, which leads directly into Star Wars: A New Hope. Season 1 followed the beginning of Cassian Andor's journey to becoming a Rebel spy who saves the galaxy. Season 2 of Andor will be the final season of the show. The formation of the Rebel Alliance will finally play out on screen.
Andor season 1 received eight Emmy Award nominations, including Outstanding Drama Series. Unfortunately, the wait for season 2 will be longer than planned due to the writers and actors strikes in Hollywood. Here's the latest updates on Andor season 2.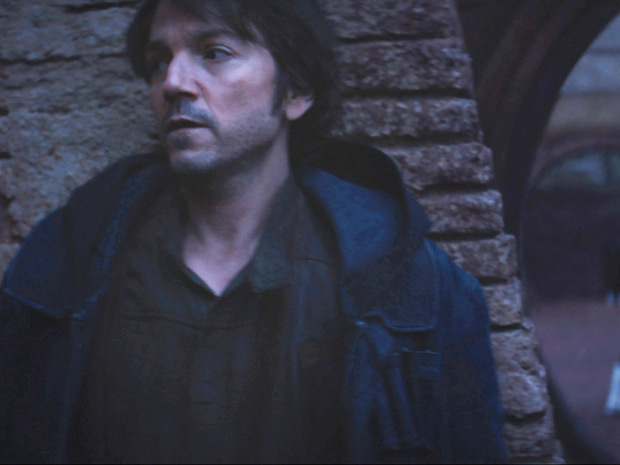 Andor Season 2 Release Date
Andor season 2 does not have a release date yet. The show was expected to return in August 2024, but that's likely to change due to the strikes. Season 1 premiered with the first three episodes on September 21, 2022. The remaining nine episodes came out weekly until the finale on November 23, 2022. Season 2 will also feature 12 episodes.
Andor Season 2 Filming Updates
Andor season 2 began filming in London in November 2022. Filming was expected to last until August 2023. Production did not have to halt when the writers strike began in May 2023 since the scripts were already completed. However, filming officially shut down in July 2023 due to the SAG-AFTRA strike. Deadline reported that Andor is still in production at Pinewood Studios without the cast members who are apart of SAG-AFTRA.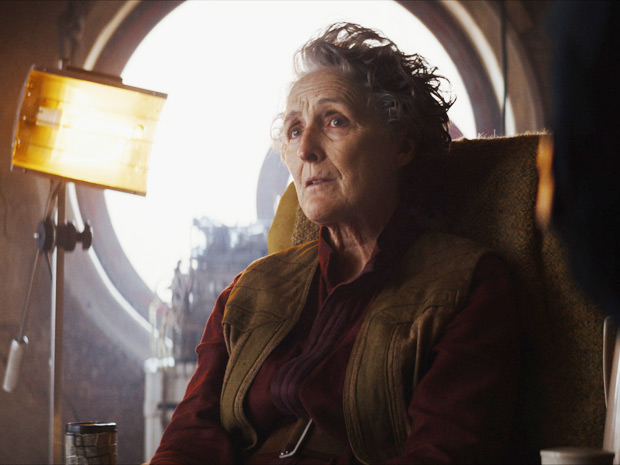 Andor creator Tony Gilroy showed his support for the actors strike. "I think SAG and the Writers Guild are trying to preserve our industry," he said to Deadline. "In such a strange way, we've become the creators and the interpreters, the creative community are becoming the protectors of this industry, this huge industry that people love."
Andor Season 2 Cast
Andor season 2 will feature multiple returning cast members from the first season. Obviously, Diego Luna is back as protagonist Cassian Andor. Stellan Skarsgard will reprise his role as Rebel Alliance dealer Luthen Rael. Genevieve O'Reilly will return as Senator Mon Mothma. The cast will also include Denise Gough as Imperial member Dedra Meero, Kyle Soller asPre-Mor Authority inspector Syril Karn, Adria Arjona as mechanic and dealer Bix Caleen, and Faye Marsay as Rebel leader Vel Sartha. Plus, Disney confirmed that Andy Serkis is returning as Narkina 5 prisoner Kino Loy.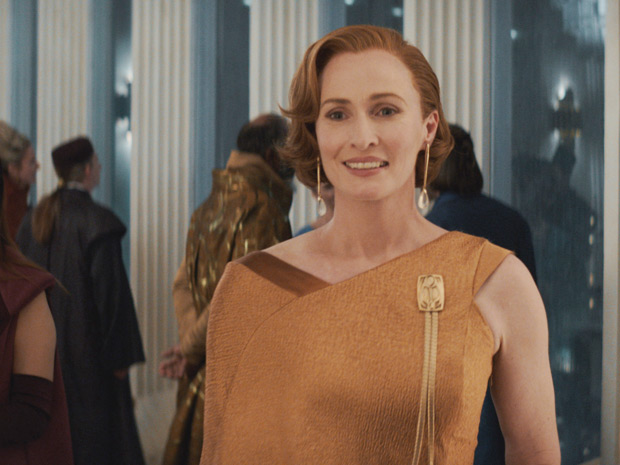 Fiona Shaw is not expected to return as Cassian's mother, Maarva Andor, in season 2. Maarva died at the end of season 1 — but not before recording a speech that inspires the people of Ferrix to fight back against the Empire in the finale.
What Will Happen In Andor Season 2?
Andor season 2 will continue to explore the formation of the Rebel Alliance. The season will lead directly into Rogue One, where the Rebels steal the plans for the Death Star, which is blown up in A New Hope.
Andor creator Tony Gilroy said season 2 will take place across a four-year time span. "The first year is really about him [Cassian] becoming, and the last line of this tranche of 12 episodes will sum up where we've been trying to get to," Tony told Rolling Stone. "And we come back a year later. It'll be very different. The next four years are not about becoming a revolutionary. They're about learning to be a leader and how difficult it is to put the alliance together and what happens to people who are the original gangsters versus the establishment and a lot of different other issues."
Diego Luna talked to The Hollywood Reporter about how Cassian is going to handle committing to the Rebel Alliance in season 2. "He says he wants to be a part of the Rebellion, but I'm not sure if he knows what that means yet," Diego explained. "He's basically saying, 'I want to speak the language,' but now he has to learn it. And so it's going to take longer. We're gonna go for four years [in season two], and when we find him, he's so far away from where we left him at the end of season one. He's basically the guy to trust for something like that mission."
Kyle Soller, who plays Syril Karn, said Andor is going to be bigger and better in season 2. "They're turning it up to 11. There are more people, more planets, more worlds," he told Esquire. "There's an amazing storyline about this new group of people. And I don't know, man, it's amazing really to walk onto these massive sets that they're building," Kyle added.
Adria Arjona teased what's in store for her character, Bix Caleen, in season 2. "This season, for me, is super interesting because I get to grow with Bix," the actress told Entertainment Weekly. "And it continues to happen throughout the entire season," she added. "So you get to meet, like, three different versions of Bix. There's an anger that I hope builds in Bix. Whether it's revenge or whether it's a closeness with Cassian because he saved her — of course she has to lean in."