Paris Hilton is always rocking some sort of fabulous outfit and that's exactly what she did in her latest Instagram post. The 41-year-old dressed up for Coachella when she rocked a neon pink outfit that channeled Barbara Eden's character Jeannie, from the hit 1965 series, I Dream Of Jeannie.
Paris posted a slew of photos wearing the outfit with the caption, "Neon Raver Barbie Cowgirl ready to Sliv! #Coachella #Sliving." Her outfit consisted of a plunging, short-sleeve crop top with a tiny bralette underneath. She styled the top with matching low-rise lace boy short underwear with a garter belt that crisscrossed around her waist, on top.
Paris's garter belt was attached to pair of matching high-rise leg warmer that was decorated with layers of fringe and tassels. She accessorized with iridescent body armor that sat under her chest, went across her decolletage, and fastened into a choker around her neck.
A pair of neon pink square sunglasses, an orange headband, fingerless pink lace gloves, and pink stilettos completed her sexy festival look.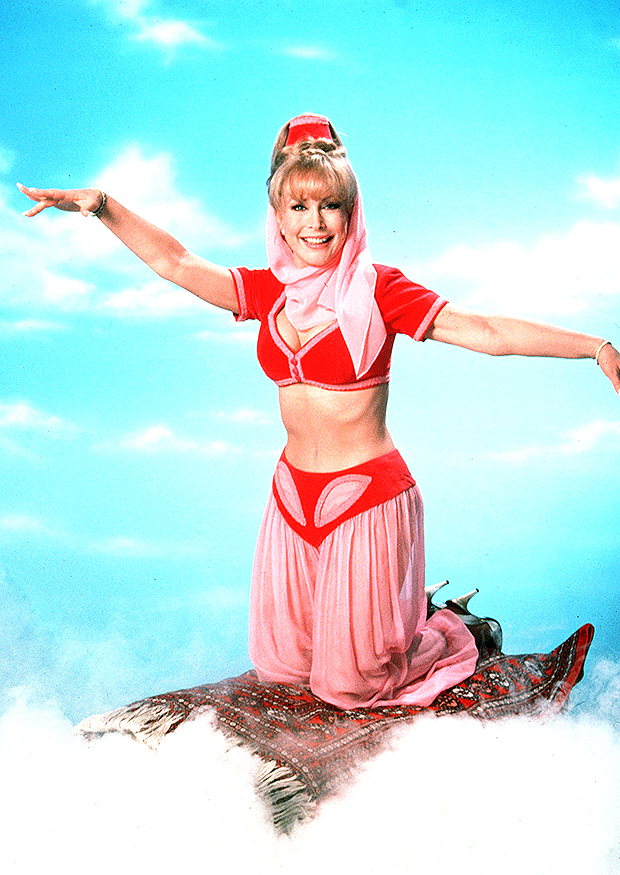 In the show I Dream of Jeannie, a genie escapes a bottle and is rescued by an astronaut. Throughout the show, Jeannie would wear a similar outfit to Paris's, featuring a plunging pink crop top with a short sleeve pink top over it.
She wore matching low-rise bottoms that were tight around the waist but loose on the legs and of course, she wore a tiny genie hat that flowed into a headscarf.