With an estimated combined net worth of $88 million dollars, it was going to be easy peasy for Lori Loughlin and husband Mossimo Giannulli to pay off their combined mere $400K in fines stemming from their college admissions scandal guilty pleas. Lori, 56, had to settle up a $150,000 fine while Mossimo, 57, was on the hook for $250,000. The two have paid the fines in full as of Nov. 24, as you can see by these court documents below obtained by HollywoodLife.com: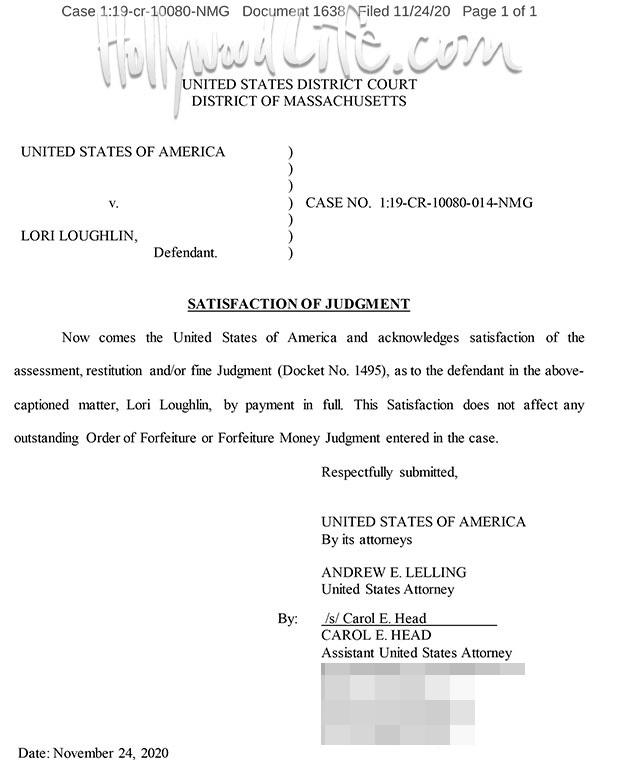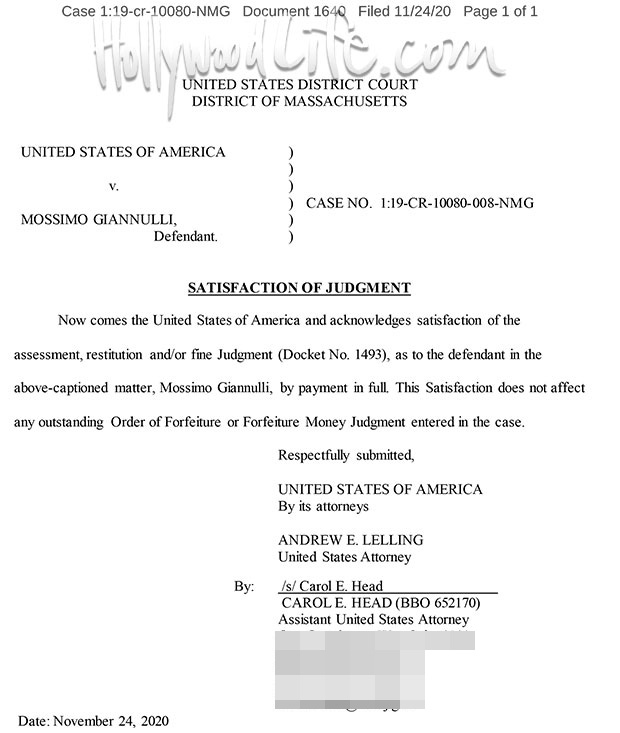 The total of what they owed the court in the case was still $100K less than the $500,000 the couple allegedly paid Rick Singer and his Key Worldwide Foundation to help get their daughters Isabella, 22, and Olivia Jade, 21, into the University of Southern California. The girls were accepted as crew team recruits, despite neither girls being collegiate athletes.
While money was never going to be an issue with paying their fines, both Lori and Mossimo are doing the hard part right now by spending time behind bars. The former Full House star was sentenced to two months in prison after she pleaded guilty to one count of conspiracy to commit wire and mail fraud. She entered the Federal Correctional Institution for women in Dublin, CA on Oct. 30, 2020 to begin her sentence.
Mossimo was hit with a longer sentence of five months in a federal prison for pleading guilty to one count of conspiracy to commit wire and mail fraud and one count of honest services wire and mail fraud. The fashion designer reported to the Federal Correctional Complex in Lompoc, CA on Nov. 19 to begin his sentence. He sported a new look while heading into the big house, as he arrived at the facility with a shaved head.
Once the couple is done serving their time, they each still have commitments to the court. Lori will have to perform 100 hours of community service, while Mossimo will have to complete 250 hours. They each will be under two years supervised release after they finish serving their respective prison sentences.