Halsey, 26, is giving us major Pink vibes with her latest social media pic! The singer posted a brand new selfie to Instagram on Nov. 20 and in it, she is posing with her hand on her cheek while flaunting neon pink hair, just like the 41-year-old "Just Like a Pill" crooner used to have, and long colorful designed nails that included a yin and yang symbol. She is also wearing pink sparkly eyeshadow and pink lipstick in the close-up snapshot as she sits in what appears to be a car while earing a light purple top.
"nope," she captioned the post, in the typical discreet fashion she's known for. Once she shared the incredible photo, her fans were quick to reply with comments that were mostly positive. "You're so stunning," one comment read while another called her a "beautiful angel."
Before her latest pink buzzcut hairstyle, Halsey showed off a neon green and blue color in photos she posted just a couple of weeks ago. Like Pink, who can be seen rocking her own pink locks in the pic below, she's known for often sporting different hairstyles and colors whenever the mood strikes her and she always manages to pull off each look with amazing class!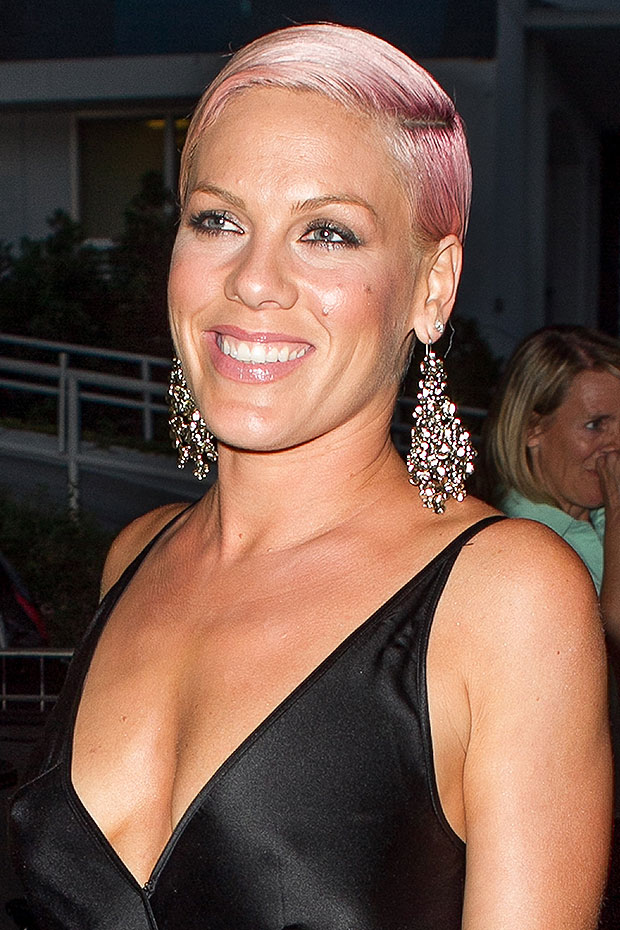 The talented artist shocked fans when she took on the "Girl Don't Do It It's Not Worth It" challenge on TikTok by shaving off her long hair last month. It seemed to be her most dramatic hair change to date, but she definitely took it on with confidence and beauty in the natural way she always knows how to! Before the surprise shaved look, Halsey showed off long braids while posing in pics from Sedona, Arizona in August and looked equally as cool.
We look forward to seeing more surprise hairstyles from Halsey in the future! Whether she's walking around with long, curly strands at an event, or giving the camera her most fierce facial expression while embracing a pixie cut during a casual day out, this lady is one awesome trendsetter!