Well, this is pretty graphic. Asia Argento's new boyfriend Fabrizio Corona, a paparazzo who apparently served time for blackmailing celebrities, revealed a little too much about his second date with Asia in a new interview. "We talked for hours… Then I stood up, I took her head in my hands, we kissed, I laid her on the table and we made beautiful love for an hour," he told the Italian talk show Verissimo. And with that mental image fresh in your mind, check out all of the pics of Asia in our gallery above!
Recently, Asia had told DailyMailTV that she had been blamed by people over the suicide of her late boyfriend Anthony Bourdain. "People say I murdered him," she said in the interview. "They say I killed him. But I understand that the world needs to find a reason. I would like to find a reason too. I don't have it. Maybe I would feel some solace in thinking there was something that happened. I understand that people wanted to blame me because he was so deeply loved and he entered in the hearts of so many people, into their lives, into their hearts. So in a way I understand that they [want to] see me as the negative person, the destroyer."
We reported earlier how Asia had been struggling in the weeks that followed the death of her ex. "Asia truly feels like she's going through a living hell right now, every day is a monumental struggle, and she doesn't know what she do if she didn't have her kids," a source close to her told HollywoodLife.com EXCLUSIVELY. "They are literally the thing that's keeping her going. Anthony's death tore Asia to pieces. She has gone from furious anger to utter despair and grief, and she is completely unable to make sense of why he took his own life."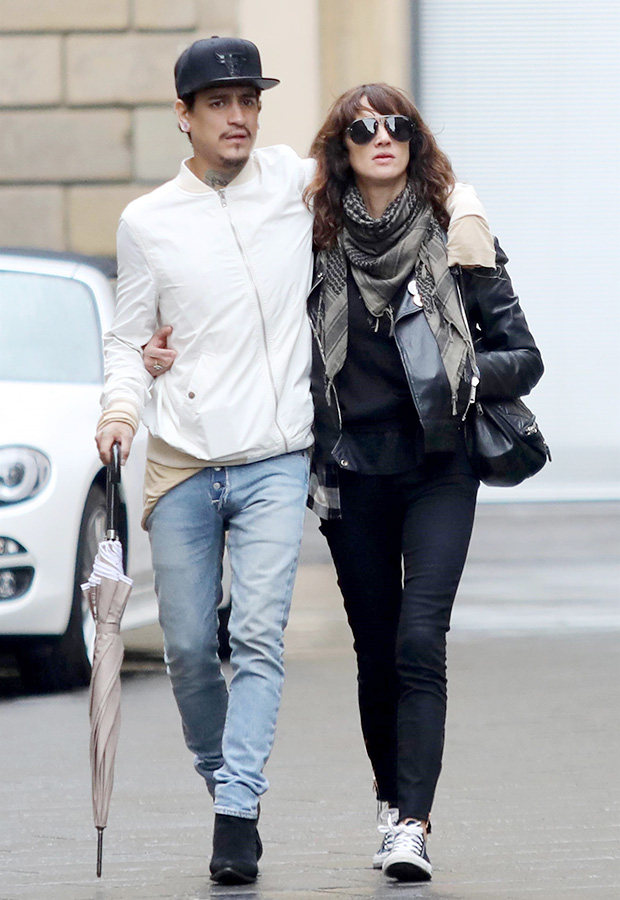 We'll keep you posted with all of the latest news surrounding Asia and Fabrizio. On top of that, take a stroll through Asia's latest photos above!
Click to Subscribe to Get Our Free HollywoodLife Daily Newsletter

to get the hottest celeb news.